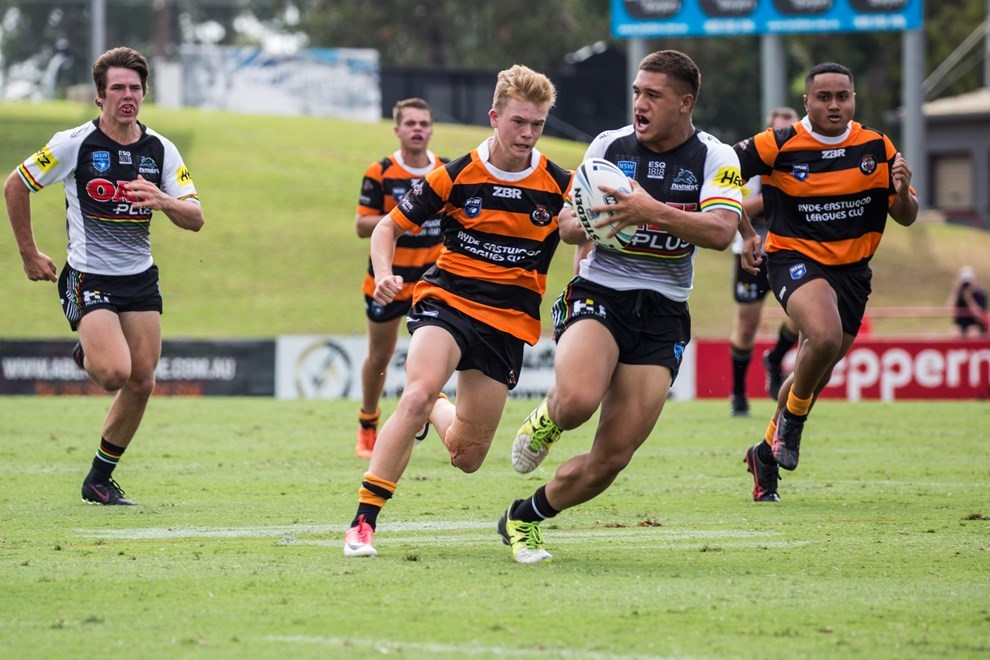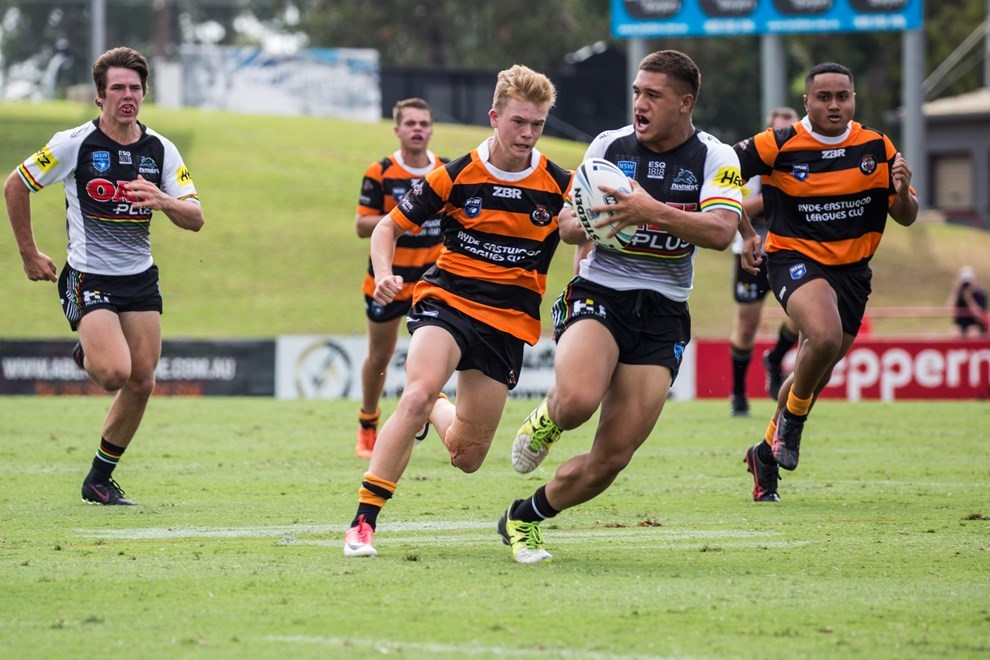 It was a blockbuster third week of the junior representative competitions for Balmain and Wests, with the two sides squaring off at Campbelltown Stadium.
With Wests Tigers Tarsha Gale side preserving their unbeaten start to the year with a bye, all attention was on the Harold Matthews and SG Ball games played before the club's trial matches later that day.
The games themselves didn't disappoint, with both fixtures back-and-forth affairs throughout.
In Harold Matthews, it was the home side who raced to an early 18-0 lead after just 20 minutes and looked on course to record a commanding victory before Balmain stormed back in to the contest with three tries of their own shortly before the break — heading in to the sheds trailing by just two points.
From there, it was all the visitors, as Balmain ran in three more tries in the second half — leaving Wests without an answer — as they emerged with a convincing 32-18 victory in the end.
The scoreline was much closer in SG Ball, which again saw Wests out to an early 10-0 lead before Balmain hit back to trail by two at half-time. Desperate to ensure another lead didn't disappear, the hosts hit back early in the second half and remained in the contest — trading tries with Balmain to leave the match locked at 20-all entering the final minutes. However, a late try to Reginald Alofipo saw the Tigers pull in front and hold on to record their second victory of the day and their first SG Ball win of the season.
Outside the top eight in both competitions, Wests and Balmain will look to hit back next week in their respective fixtures against the St. George Dragons and Canterbury-Bankstown Bulldogs.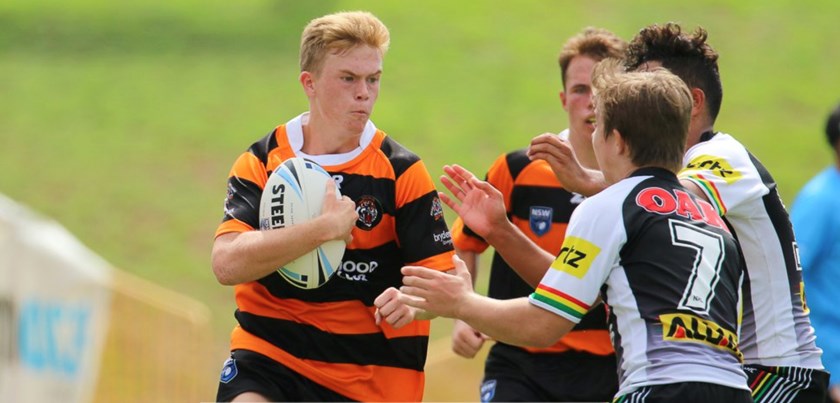 WEEK THREE RESULTS
Harold Matthews
Balmain Tigers 32 def. Western Suburbs Magpies 18 at Campbelltown Sports Stadium


SG Ball
Balmain Tigers 24 def. Western Suburbs Magpies 20 at Campbelltown Sports Stadium


Tarsha Gale
Wests Tigers — BYE
WEEK FOUR FIXTURES
Harold Matthews
St. George Dragons vs. Western Suburbs Magpies at Norford Park — Saturday, March 3
Canterbury-Bankstown Bulldogs vs. Balmain Tigers at Belmore Sports Ground — Saturday, March 3


SG Ball
St. George Dragons vs. Western Suburbs Magpies at Norford Park — Saturday, March 3
Canterbury-Bankstown Bulldogs vs. Balmain Tigers at Belmore Sports Ground — Saturday, March 3


Tarsha Gale
Canterbury-Bankstown Bulldogs vs. Wests Tigers at Belmore Sports Ground — Saturday, March 3