Wests Tigers are pleased to announced that major sponsor Brydens Lawyers has extended its partnership with the club for a further three years.
The new agreement will see Brydens Lawyers feature on the front of the Wests Tigers playing jersey until at least the end of 2021.
Wests Tigers CEO Justin Pascoe thanked Brydens Lawyers and Principal Lee Hagipantelis for their ongoing support of the club.
"For us to be able to re-sign Brydens Lawyers in the final year of their current contract for a further three years is a testament to where the club is at," said Pascoe. "We're in an incredibly competitive and crowded market so to have our major sponsor locked in until the end of 2021 is a great result for the club.
"I can't thank Lee and his staff enough for their ongoing support and long-term involvement in the club," he said. "We've built a great partnership with Brydens Lawyers in recent years and everyone at Wests Tigers looks forward to working closely with them to achieve great things together in the coming years.
 "What's also been impressive during our partnership is that we've been able to work with Brydens Lawyers to ensure that their business goals are met, our relationship has gone well beyond the traditional branding on a jersey," said Pascoe. "It's been a true partnership and one that I'm sure will continue to develop over the coming years."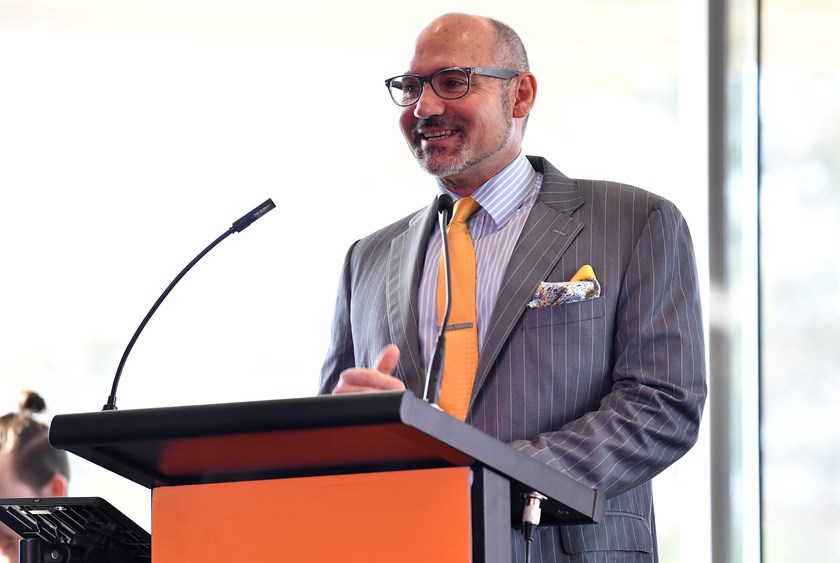 Brydens Lawyers Principal Lee Hagipantelis said that there was no hesitation to extend their major sponsorship of Wests Tigers.
"When the invitation was extended to renew our partnership there wasn't any hesitation on our behalf," said Hagipantelis. "We've enjoyed the last five years of sponsorship of the Wests Tigers, it's been personally satisfying and great for our brand. 
"For us it was an opportunity that we didn't want to miss out on, we have cemented our place in the NRL community, we're now major sponsors of the NSW Blues and the Wests Tigers which I believe are the two strongest brands in the state and we couldn't be happier.
"Over the last year or so we've seen a lot of change at Wests Tigers and I can say now that it's all come together, sitting on the sideline and watching we're all pleased with the development, we're very excited about the further development of the squad and club itself, and the current financial position of the club is a credit to the executive and administration and to be a part of that is incredibly exciting for us," said Hagipantelis.