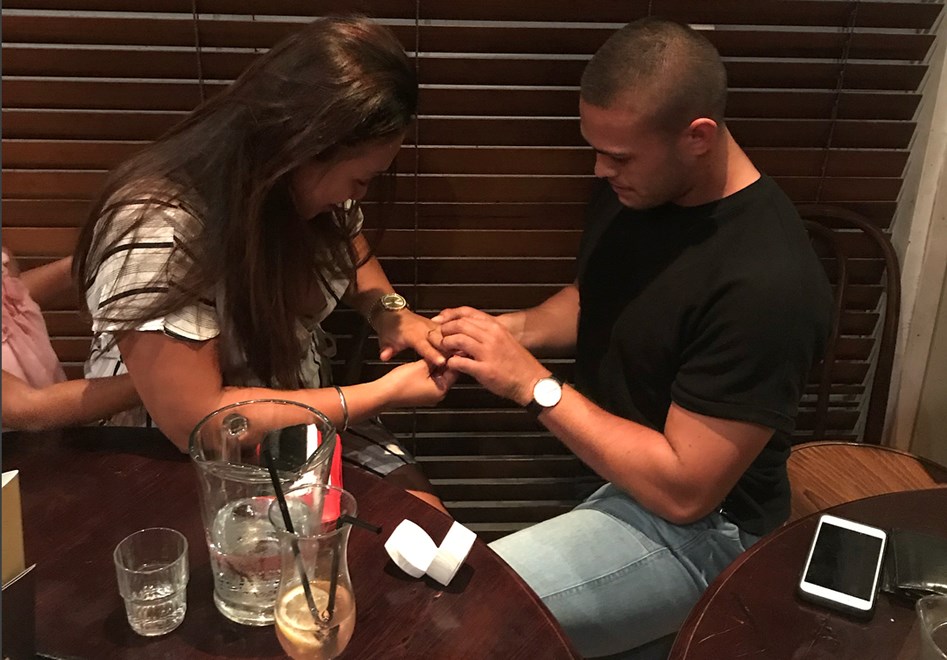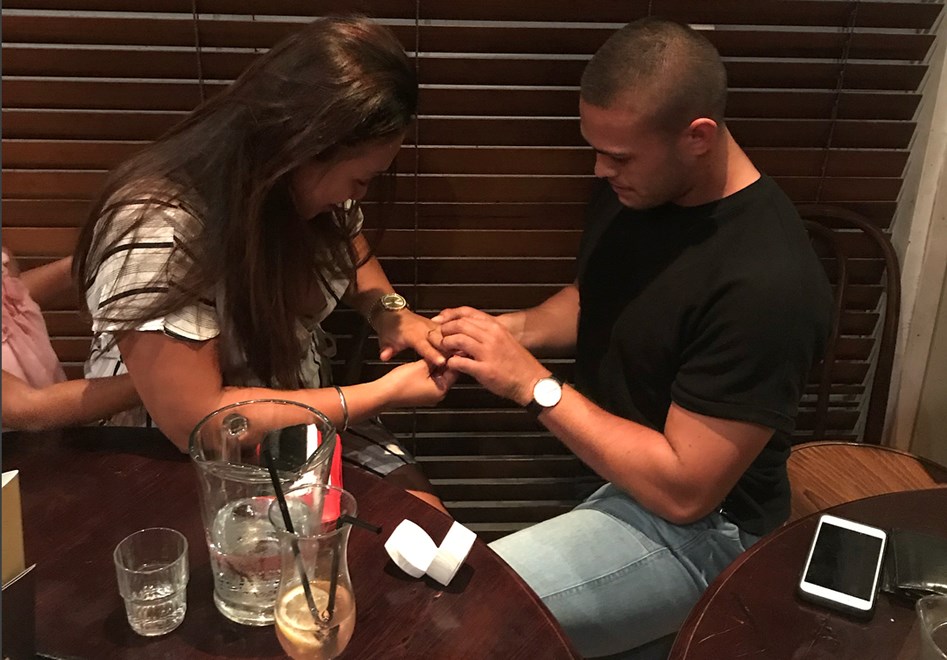 Tuimoala Lolohea became the latest Wests Tigers player to get engaged in 2018 when he popped the question to long-time partner Fallon over the weekend.
Back home in his native New Zealand to film a promotion for the Round 5 doubleheader, Lolohea asked the question to Fallon when out to dinner and was met with a joyous response.
As the photos below shot, the pair were certainly over the moon!
Lolohea isn't the only Wests Tigers player to feel the love over the past few months, with a number of engagements, weddings and baby arrivals celebrated across the tight-knit group.
We wish Tui and Fallon all the best in what lies ahead!