Wests Tigers are set to take fans behind the scenes of the club's 2018 pre-season with a new documentary series to air on FOX LEAGUE, available on Foxtel.
This Day Forward follows preparations for the upcoming NRL season, taking viewers inside the club.
The four part series will air across two weeks on FOX LEAGUE (Channel 502) with the first episode to debut on Wednesday 7 March at 5.30pm. Episode two hits the screen at 5.30pm on Thursday 8 March with the final two episodes to follow the same schedule on March 14 and 15.
 From kicking off the pre-season, to the daily grind of training and the hardcore sessions that test even the fittest, This Day Forward gives fans a unique insight into what it takes to prepare for an NRL season. 
The series has been produced entirely in-house and will also take viewers away from the training ground, showing how Wests Tigers is building both on and off the field.
Wests Tigers CEO Justin Pascoe said that the series was designed to show fans a side of the club not seen before.
"This is an exciting initiative that is aimed at bringing the fan inside the professional world of Rugby League," said Pascoe. "In developing the series we wanted to give viewers a chance to see what goes into an NRL pre-season and how the inner sanctum of the Wests Tigers works.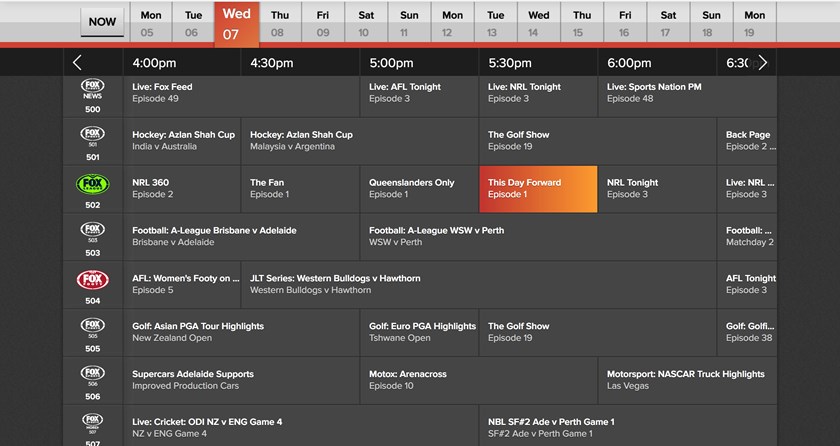 "This series gives a honest insight into both the on field and off field operations of our club," he said. "As we close in on a new NRL season we hope that the series shows how the side is preparing under Head Coach Ivan Cleary and how the organisation is building for success off the field."
This Day Forward begins on FOX LEAGUE, on Foxtel, Wednesday 7 March, with episode one available on Wests Tigers' digital channels the following evening. 
Viewers can join the conversation on the series by using #ThisDayForward.