Wests Tigers forward Ben Matulino will head in to Sunday's game without his front row partner in Russell Packer, but says that his absence is a great opportunity for the rest of the team to stand up.
Close friends since a young age, Matulino and Packer have formed a great bond on and off the field and have laid the platform for Wests Tigers' strong start to the year, so it's easy to see why the Kiwi international knows how big of a loss Packer is over the next few weeks with his knee injury.
However, while reflecting on how the relationship helps him on the field, Matulino also knows that the team is more than capable of covering his loss and making the most of the opportunity that's there.
"I definitely enjoy playing with Russell and draw a lot of energy off him," Matulino said.
"I guess I won't have Russ out there but I know we have other players on the bench who have been pretty hungry to get back in to the team and they've coming off massive pre-seasons.
"They've just been waiting patiently for their time and whoever gets picked to get that other spot on the bench, I know they'll do a job for us and that's the main thing."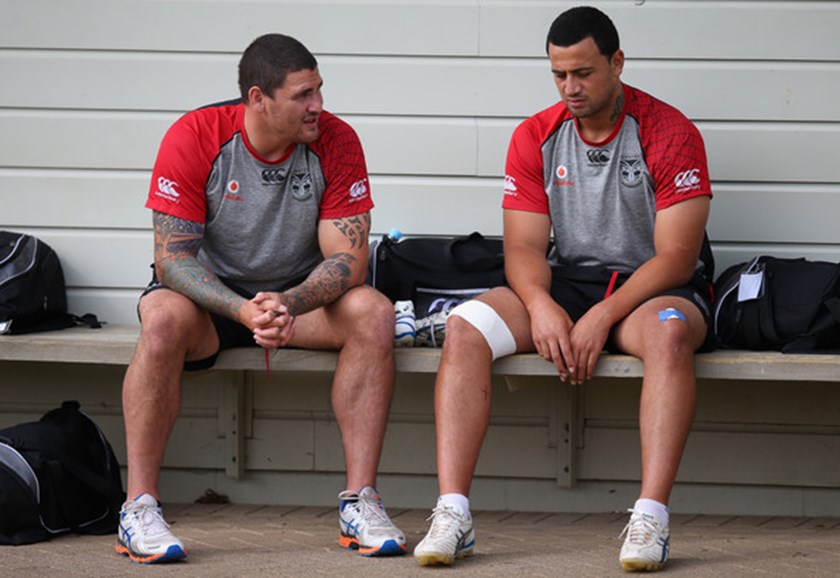 While the side will head in to the match without Packer's on-field energy, Matulino was quick to point out the inclusion of another intense character in this week's team: livewire Josh Reynolds.
"He's been talking a lot more at training this week and being a bit of a pest," he laughed.
"I'm pretty excited for him to bring that energy on to the field.
"He's definitely a player's player. He helps out around the club wherever he can and he's definitely great to have around. He's always the team-first kind of player and great to have around."
See what Ben Matulino had to say in full about this week's game in the video above!