Nobody was more surprised than David Nofoaluma when the Wests Tigers team for Round 1 was announced, and the star winger's name wasn't included in the squad.
It was a wake-up call from Coach Ivan Cleary that could have been taken one of two ways.
But for the Campbelltown Collegians junior, it was a masterstroke from the coach — bringing out a renewed focus and attitude that saw him fight his way back in to the squad the following week.
And after earning that spot back, Nofoaluma is determined to ensure the jersey remains his own.
Opening up to reporters at training today, the 24-year-old didn't hide his disappointment in missing out at times this year, but said it was a move that has brought out the best in himself and the squad as a whole.
"I was pretty gutted and it hit me pretty hard that I wasn't there in Round 1," Nofoaluma conceded.
"But that happens to the best of players, and I think it might have come as a bit of a wake-up call for me and a lot of players in the squad too. It just goes to show that no matter who you are, you have to be at your best to be in this team. You have to be the best player in your position or you won't be there.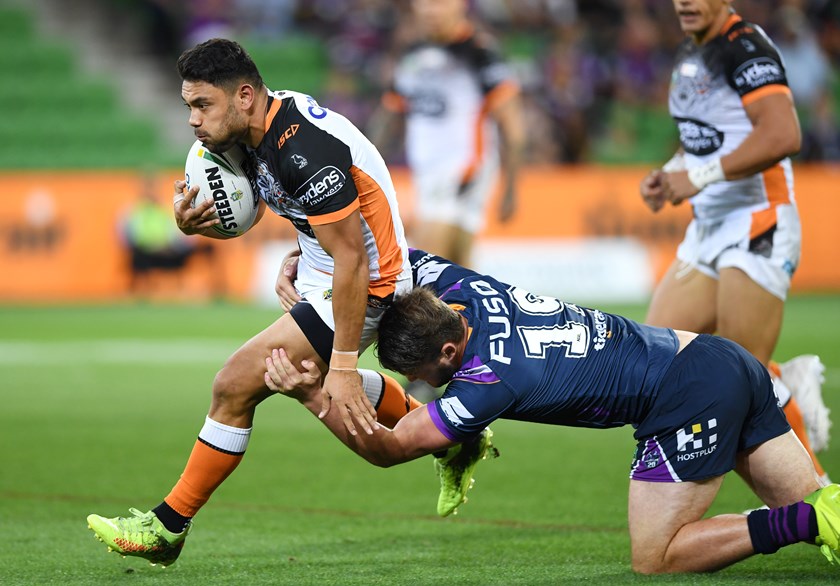 "I'd played a lot of first-grade before but coming back has made me appreciate more what it means to be in first-grade. Every opportunity I get and every time I train, I don't take that for granted.
"I know now that it's hard to get in to such a good team with lots of competition.
"This team is doing great, so for me, I'm the most of my time playing and the chance I have."
Other players have been quick to praise Cleary for his efforts in building the culture around the team in 2018, but few have the insight that Nofoaluma has in how helpful that mentoring can be.
"I think Ivan has got the culture with every single player," he said.
"No matter who you are in the team — if you're competing and being the best player you can be, you'll be in the team. That's what he wants from every player and what the key thing is for me."
The focus for Nofoaluma is clear, then: make every day count in his rugby league career.
"All my efforts at training have just been about resilience and being the best player I can be.
"Just the small things — preparation and on game day, turning up and starting the game off strong.
"It's just about never feeling comfortable in first-grade and always being at my best."