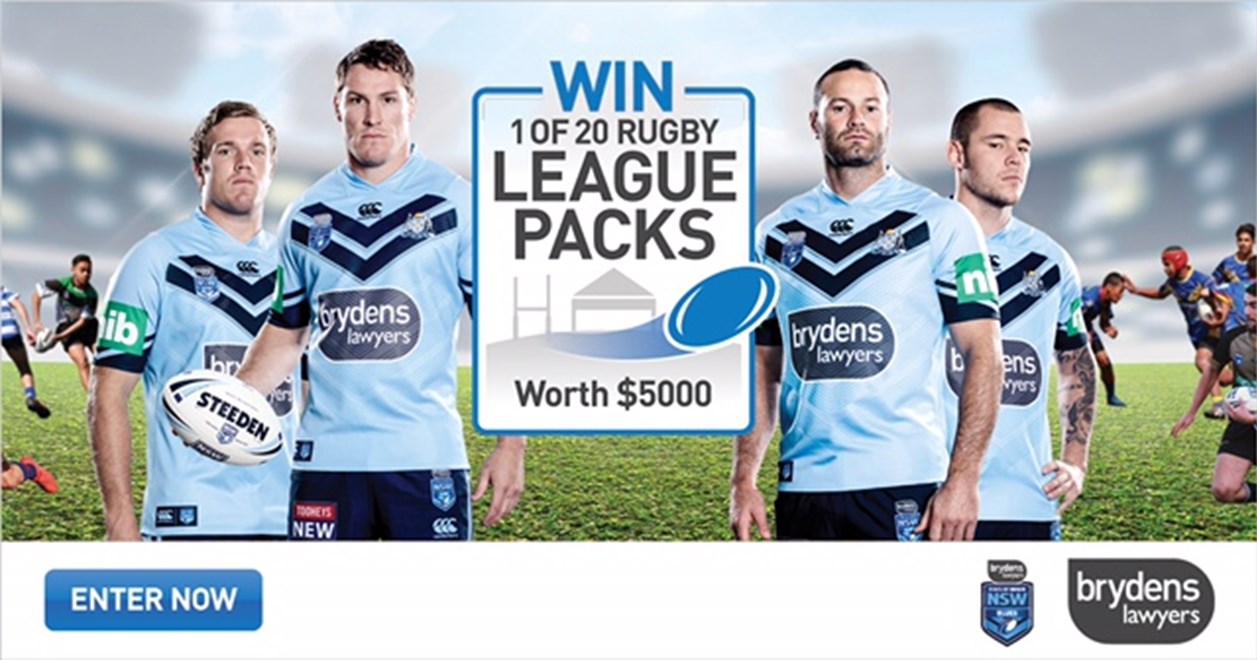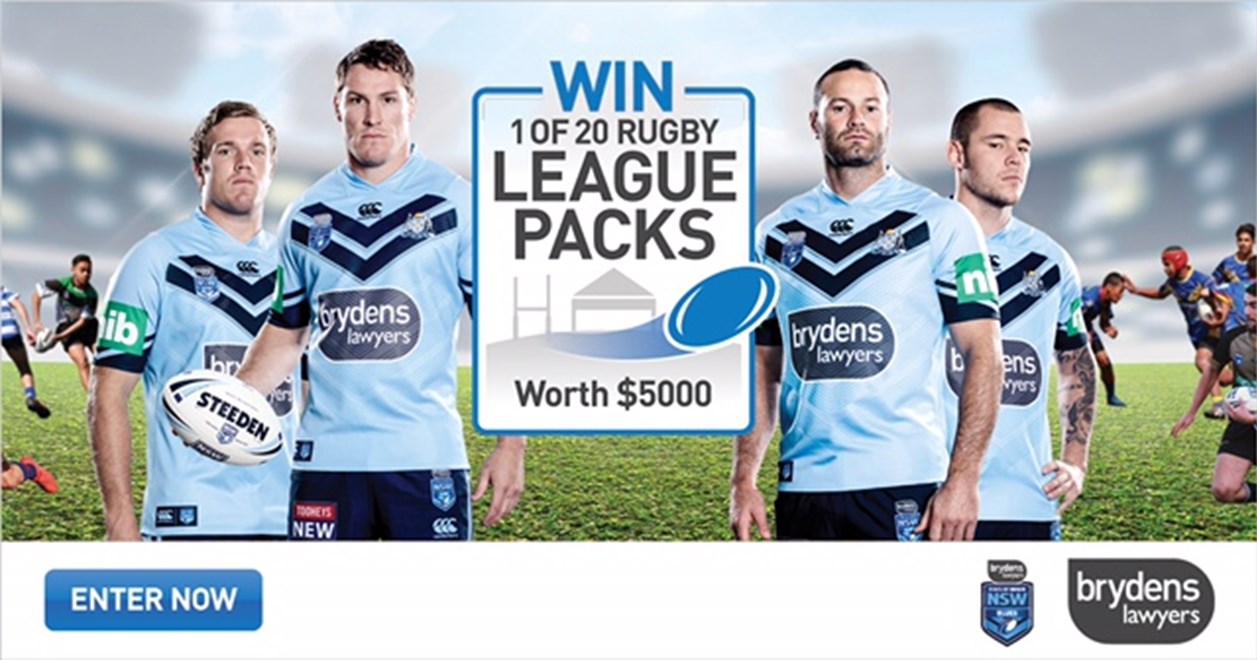 Calling all NSW Junior Clubs!
Brydens Lawyers are standing up for NSW and your local community. Brydens Lawyers are giving away 20 Rugby League Packs for your local club, valued at $5000 each.
For your chance to win simply:
1. Visit the homepage at: www.brydens.com.au. 
2. Fill in the official entry form,
3. Make your pledge and "Stand Up For NSW". Tell Brydens Lawyers in 50 words or less why your local club should win. 
Your club needs to give 50 pledges to be eligible. T&Cs apply and can be found on the Brydens Lawyers website.