Wests Tigers have today launched a new partnership with leading Indigenous organisation the KARI Foundation (KARI).
KARI Foundation is delivering real and positive change for our indigenous communities. Together the Wests Tigers and KARI are looking forward to showcasing positive Indigenous Australia and demonstrating the great value Aboriginal Australia brings to Rugby League and community.
As a part of the new agreement Wests Tigers and KARI are partnering to hold an Indigenous Youth Elite Pathways Camp. This camp is set to be held in Sydney in July and will bring Indigenous Rugby League players from across New South Wales for a seven day camp.
While in Sydney the young players will spend time with Wests Tigers as they get a taste of life as a professional player while getting an understanding of what it takes to succeed both on and off the field.
KARI CEO Casey Ralph said that the new partnership would provide a great way to have more Indigenous participation at Wests Tigers, rugby league and together support the development of future community leaders.
"The partnership with Wests Tigers is one we've been developing over the last few months and for me it's really exciting," said Ralph.
"We went to Wests Tigers with the intention of talking about how can we increase Aboriginal participation and more importantly how we can look at Aboriginal participation in Wests Tigers as a football club.
"Some of the programs we're about to do are about access and participation for youth in Rugby League but on a wider community level how can we engage with the Aboriginal community in the goals of Wests Tigers' Reconciliation Action Plan," she said.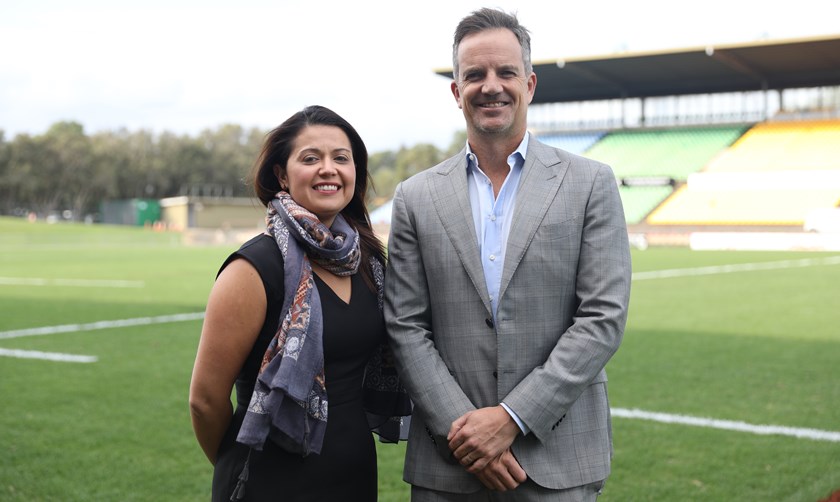 Wests Tigers CEO Justin Pascoe said that the club was looking forward to developing a long relationship with KARI.
"KARI are a benchmark Indigenous organisation, they offer a quality service program, delivering opportunities to Indigenous communities throughout metropolitan and regional New South Wales," said Pascoe.
"This program is aimed at giving Indigenous youth throughout New South Wales an opportunity in an elite environment to follow a pathway into a camp that we'll be offering in partnership with KARI."
Wests Tigers Foundation Manager Shaun Spence said that the camp was designed to provide skills to participants that will be beneficial to them when they return home.
"The holiday camp that we'll be offering over seven days is more than just about talent identification," said Spence. "It's about educating these kids on healthy living, goal setting, nutrition, all of the things that they can take back to their communities and become community leaders.
"A key part of our Reconciliation Action Plan is about developing new pathways for Indigenous youth to be involved in our club and this a great way to start," he said.
Match: Wests Tigers v Cowboys
Round 10 -