Wests Tigers have strengthened their support of Country Rugby League after signing an historic Memorandum of Understanding at Concord Oval today.
The new partnership formalises Wests Tigers' long-term relationship with Group 6 Rugby League and the Macarthur Region and creates an efficient and productive representative development pathway; whilst providing a clear visual link to the club for all involved.
The agreement will see the region compete as the 'GSR Wests Tigers' in CRL's Andrew Johns and Laurie Daley Cup Junior Representative and Men's Under-23's and Ladies League Tag Country Championship competitions; along with Wests Tigers' NRL Coaching and Performance staff providing additional support to players, coaches and trainers in the CRL Representative Pathway.
CRL Greater Southern Regional Manager Kevin Felgate said the extended partnership was a great acknowledgement of the success of the current program.
"It's fantastic to see the Wests Tigers make this commitment towards supporting CRL's representative pathways and it's fantastic for the players and coaches to have a link with an NRL club in their region," said Felgate. "The introduction of the Andrew Johns and Laurie Daley Cups was a great success this season and much of that success is owed to the support from NRL clubs like the Wests Tigers.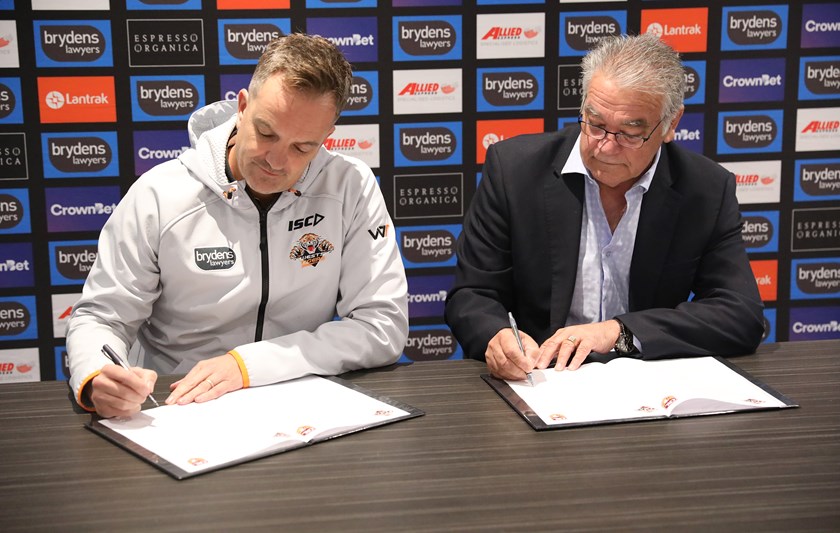 "The extension of this partnership represents another step in the right direction for players, coaches and trainers throughout the region."
Wests Tigers CEO Justin Pascoe said he was pleased to see the relationship with CRL extended and believed it was a great example of Wests Tigers supporting their local community and fostering the next generation of club players.
"Wests Tigers and the Greater Southern Region have always supported each other and it's important for us to provide opportunities for players and coaches in our community," said Pascoe. "It was great to see our players in the Andrew Johns and Laurie Daley Cup competing as the Greater Southern Region Wests Tigers this year and it's important for them to know that they are part of the Wests Tigers pathway.
"We're happy to be extending and formalising our agreement with Country Rugby League and we look forward to working together to provide additional opportunities and resources for players and coaches throughout the region."