Wests Tigers hooker Robbie Farah says he's wary of keeping his emotions in check as he prepares for his return to Leichhardt Oval this Sunday against the Gold Coast.
After confirming his return to Wests Tigers for the remainder of the 2018 season, the Life Member Farah was clearly joyous about the chance to play another Sunday afternoon game at the suburban ground, but also conceded that it was important to not let the emotion of the day become the driving factor.
Speaking to huge press crowd at Concord Oval on Wednesday, Farah said his job for the team was the focus for him as Wests Tigers look to stay in touch with the top eight heading in to the Round 17 bye.
"It's no secret to me the emotional attachment I have to the club," the 34-year-old said of his return.
"I'm a local junior and grew up wanting to play for this club. 
"Now that I'm back, I'm just happy to be back. I never really wanted to leave and it's a place I love so much, and for me to come back is a really nice way to hopefully finish off my career.
"But more than the emotional side of things, I've got a job to do for the team.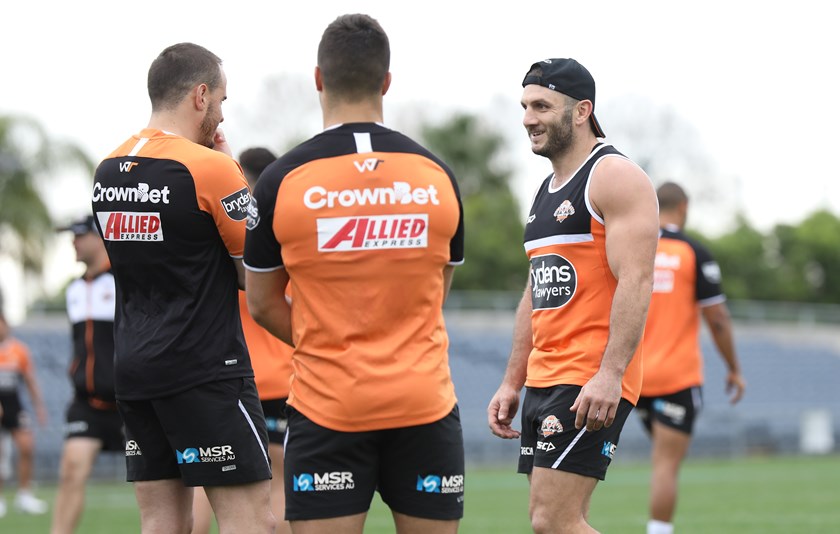 "I've come back but we need to push for the semi-final spot and that's all that I'm focussed on."
A Leichhardt junior, Farah said being able to play on the suburban ground once more was certainly a highlight for him and something that played a large part in his decision to return to the club.
"I've been thinking about it ever since I signed on the dotted line," Farah admitted.
"Probably one of the biggest regrets I had from leaving was not having one last game at Leichhardt... so now to get back there and play on a Sunday afternoon is going to be a pretty special occasion.
"It's going to be a great day for the club and we need the win, so that's what will make it a big day.
"But I need to be careful not to let the emotion of the day take over.
"I've got a job to do for the team, and the same goes for Moses Mbye coming in at fullback.
"Both of us need to slot in without disruption and make sure we do our job for the team and get the win.
"At the end of the day, we don't want the fans showing up on Sunday at Leichhardt and us sending them away with a loss, so the focus for us is on getting that two points and moving on after that."
See what Robbie Farah had to say in full about this week's game in the video above!