Every rugby league player deals with the pressure to perform each week.
Spare a thought then for Wests Tigers forward Luke Garner, who recently became the final player signed to the club's first-grade squad for season 2018 after earning an upgrade from his part-time contract.
Captain of the club's Intrust Super Premiership side, the 22-year-old Garner was no different to others in handling the pressure of consistent performances — only his audience was different to most.
Head Coach Ivan Cleary was watching him, and he knew it.
"I'd been talking to our ISP Coach Brett Hodgson and about a month ago he told me that Ivan had been keeping an eye on me all year and was really watching me closely at the moment," Garner said.
"I'd been just trying to play consistent football but I knew there might have been a chance for an NRL spot.
"I just had to keep my head down and see what happened, and it just got done before the deadline.
"To be honest, the last month has been a real whirlwind," he said.
"I got picked in the NSW Residents team and that was an amazing week, and then got an NRL contract here... I've just been trying to enjoy it ensure it's something that makes me a better person and player."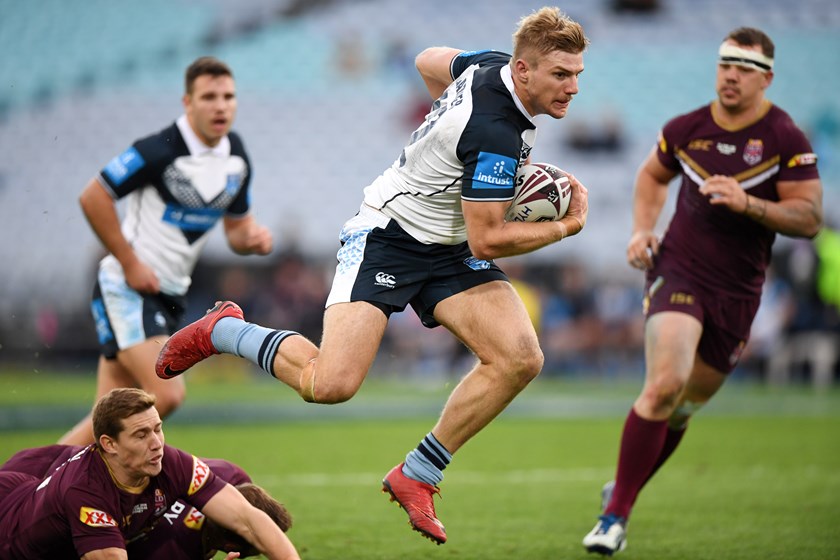 Despite only being 22 years old, Garner's rugby league journey has been far from straightforward.
Born just shy of the Queensland border in Tweed Heads, Garner first started turning heads at Palm Beach Currumbin on the Gold Coast as a teenager. From there, he made the move down to Sydney to join the Manly-Warringah Sea Eagles in Holden Cup — featuring prominently in a team stacked with talent such as the Trbojevic brothers and now Sharks centre Jesse Ramien that went all the way to the Grand Final.
A switch of beaches to Bondi on a full-time contract with the Sydney Roosters had Garner on the verge of realising his NRL dream, but like a number of untold stories in rugby league, the chance just didn't come.
It wasn't through a lack of effort, or application. It just wasn't to be.
By 2017, Garner's full-time work was mowing lawns — dragging himself to training in the afternoon on a part-time contract with Wests Tigers in the Intrust Super Premiership competition.
From the outside looking in, the 22-year-old's journey was going like so many who standout in the junior grades — only they didn't have the clear resolve and maturity that the young forward did at the time.
"To be honest, I'd like to think I'm a pretty hopeful kind of guy," he admitted.
"Even when I was playing reserve-grade, it was never going to be a throw in the towel or think I couldn't make it. I mean, if I'm being honest, I still haven't made it — I'm just in the squad now.
"I like to think that hard work pays off in the end and it has so far for me. 
"I'm just going to keep having that as my mentality and see where it gets me in the end."
I like to think that hard work pays off in the end and it has so far for me...

Luke Garner
Set to lead Wests Tigers' Intrust Super Premiership side in to the finals with a top four finish, there's no way of knowing if Garner's NRL dream will take the next step forward in the remaining eight games of 2018.
There's not even a guarantee that the next two years will see Garner make his debut, either.
The only guarantee from Garner's point of view is that the same attitude that got him to where he is today, will remain with him — pushing him on towards an eventual NRL call-up one day.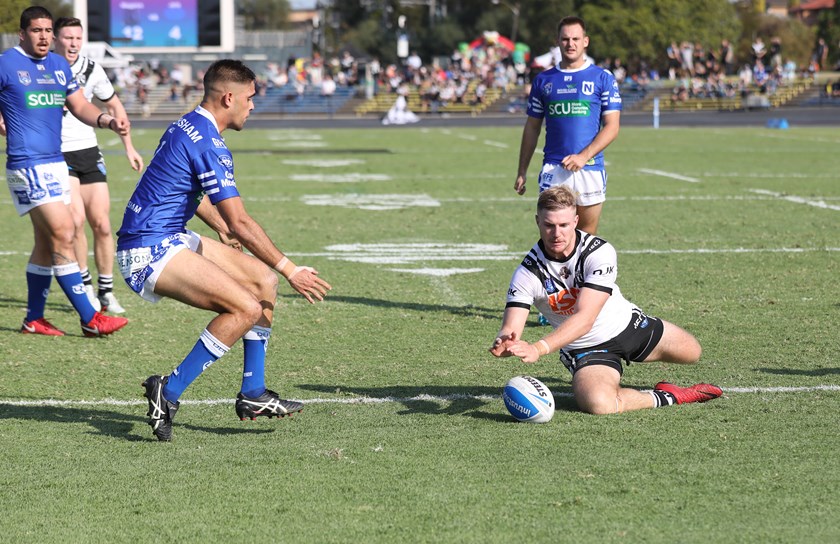 "It's an easy focus for me: just working hard and being ready if and when it does arise," Garner enthused.
"We've spoken about it as a group and it's important to remember that it's a long year. There's still a whole third of the season to go so there's still eight games that are there to be won and can be won.
"Grade can make the top eight and the ISP boys can finish in the top four, it's still all sitting there.
"When you work all day and then come to training, it's not fun and it's just a real grind," he added.
"Now I'm doing what I love, so it's pretty easy to stay focused about it all."