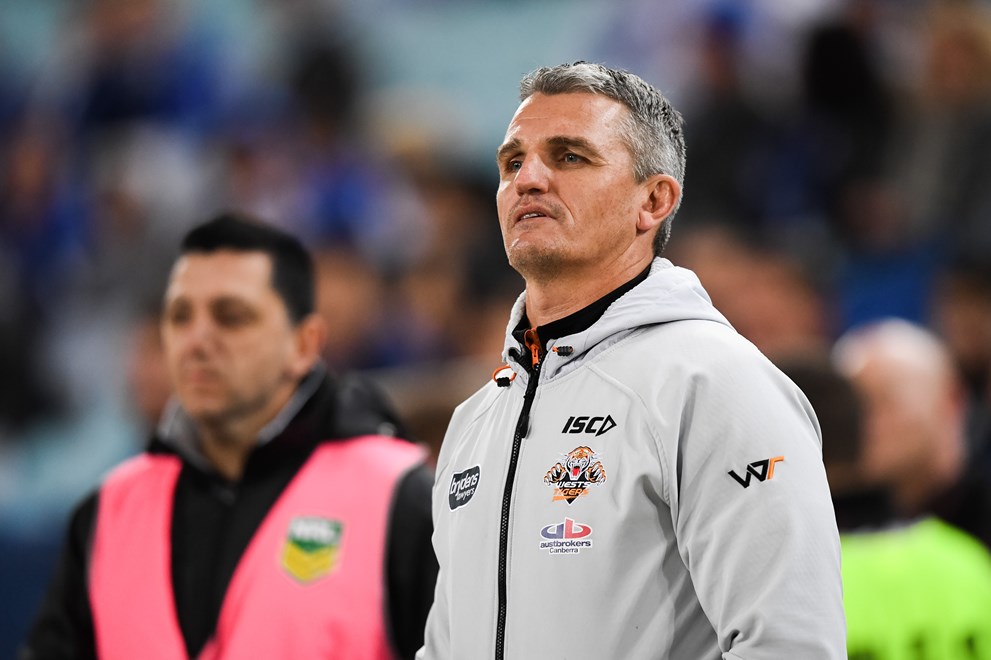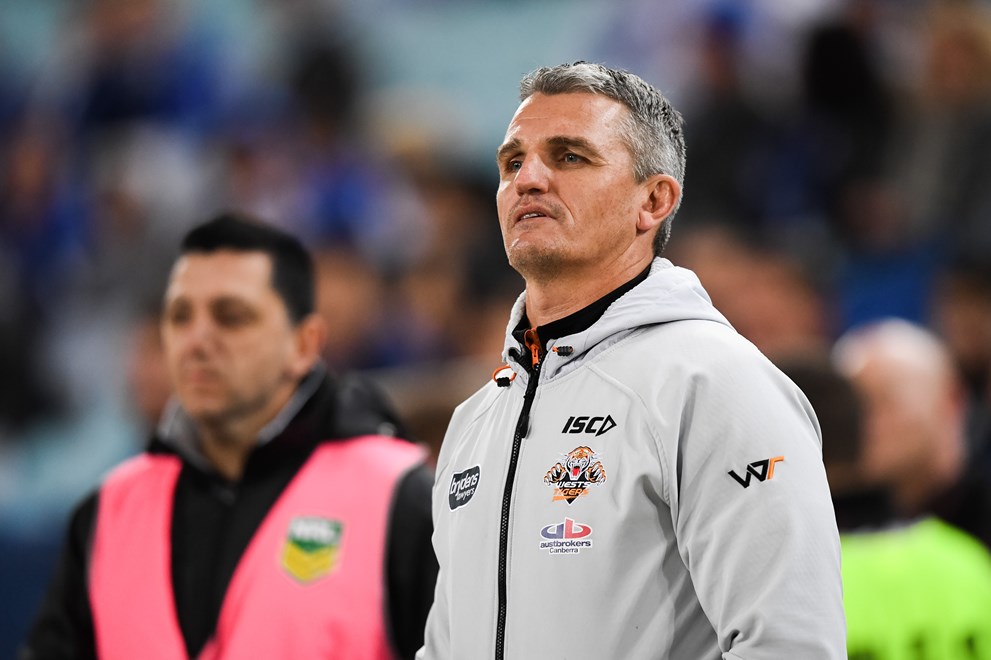 It was a weekend of mixed results for Wests Tigers in Round 20 as we approach the run in to the finals for the club's NRL and Intrust Super Premiership sides.
A disappointing 14-4 defeat to the Canterbury-Bankstown Bulldogs on Friday night saw Wests Tigers miss the chance to close the gap with the New Zealand Warriors in NRL, but the news was much better for the Intrust Super Premiership boys following their comeback win over the Blacktown Workers Sea Eagles.
There was also silverware to be found as the club's NRL Touch Premiership sides played their Grand Finals against the Broncos — the Women's team winning 4-2 while the Men went down in Golden Point.
Wests Tigers NRL side will face the Newcastle Knights this Friday to kick off Round 21 in a do-or-die clash at McDonald Jones Stadium, while the Intrust Super Premiership boys take on the Penrith Panthers in a top-of-the-table clash on Sunday that could see those two teams end the round in first and second.
Jersey Flegg will face off in a tough test against the high-flying Panthers on Sunday, with Craig Wilson's side looking to spring an unlikely upset that would take them off the bottom of the ladder.
WESTS TIGERS ROUND 20 RESULTS
NRL — Canterbury-Bankstown Bulldogs 14 def. Wests Tigers 4 at ANZ Stadium
ISP — Western Suburbs Magpies 32 def. Blacktown Workers Sea Eagles 26 at Lottoland
TOUCH, MEN'S — Brisbane Broncos 6 def. Wests Tigers 5 (Golden Point) at Cbus Super Stadium
TOUCH, WOMEN'S — Wests Tigers 4 def. Brisbane Broncos 2 at Cbus Super Stadium
RON MASSEY — St. Mary's Leagues 44 def. Western Suburbs Magpies 18 at Campbelltown Stadium
WESTS TIGERS ROUND 21 FIXTURES
NRL — Newcastle Knights vs. Wests Tigers (Fri., Aug 3 at McDonald Jones Stadium)
ISP — Penrith Panthers vs. Western Suburbs Magpies (Sun., Aug 5 at Panthers Stadium)
JERSEY FLEGG — Penrith Panthers vs. Wests Tigers (Sun., Aug 5 at Panthers Stadium)
RON MASSEY — Western Suburbs Magpies vs. Hills District (Sat., Aug 4 at Campbelltown Stadium)