A spray from normally reserved Coach Ivan Cleary has seen Wests Tigers keep their finals hopes alive after coming from behind to down the Manly-Warringah Sea Eagles 22-20 in their Round 24 clash last night at Campbelltown Sports Stadium.
Trailing 8-6 at half-time of their must-win game, Wests Tigers were proving to be their own worst enemies once again with dropped ball and missed opportunities allowing the visitors to hold a slender lead.
"It looks like we're trying to get everyone else to do the work for us rather than doing it ourselves," a frustrated Benji Marshall told Channel 9 at the time as he walked in to the half-time sheds.
According to the players, Cleary — knowing that his side needed to win to keep their top eight dream in tact — let them know about it at half-time, with his well-choiced words sparking a stirring comeback that saw Wests Tigers run in three tries in four minutes to emerge with a gritty 22-20 win in the end.
"We copped a bit of a spray from Ivan at half-time," Luke Brooks told reporters on Friday.
"It was good to come out and put a few tries on, but it was disappointing we couldn't go on with it.
"We were just making too many errors in the first half," he said.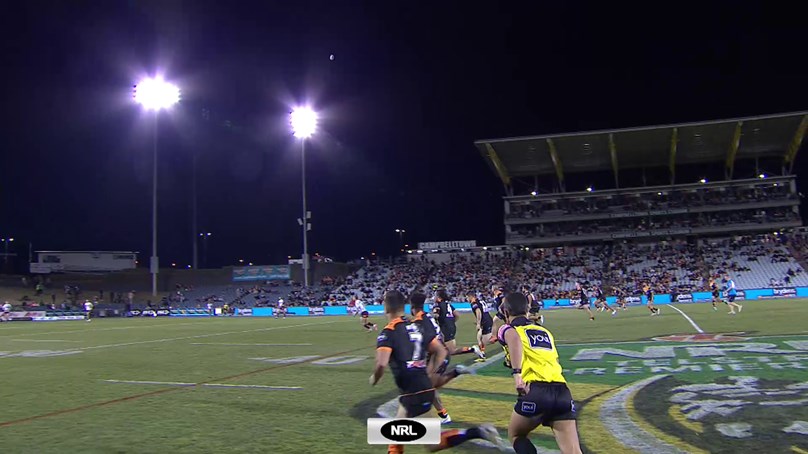 "He just wanted us to do what we had practiced the whole week. I think we started to do it in the second half but even then we went away from it towards the end of the game too which was disappointing.
"The games where we've been up by a couple of tries, we haven't gone on with it.
"It's been disappointing and it's something we need to fix."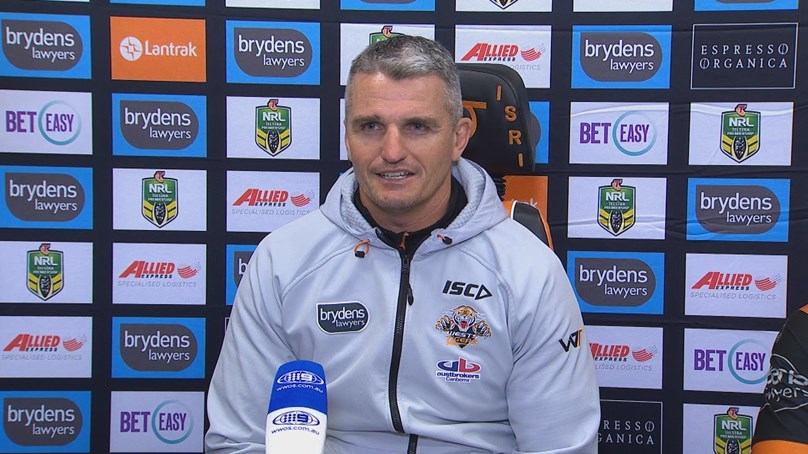 While admitting that it wouldn't be the easiest path to the finals series, Brooks said he was still holding out hope of the Broncos and Warriors matches both going the way of Wests Tigers over the weekend.
"There's still a slim hope, so fingers crossed the results go our way," he said.
"I'll be cheering on the Roosters and the Panthers, and it's all we really can do.
"At the moment, we're still a chance and that's all we can do."