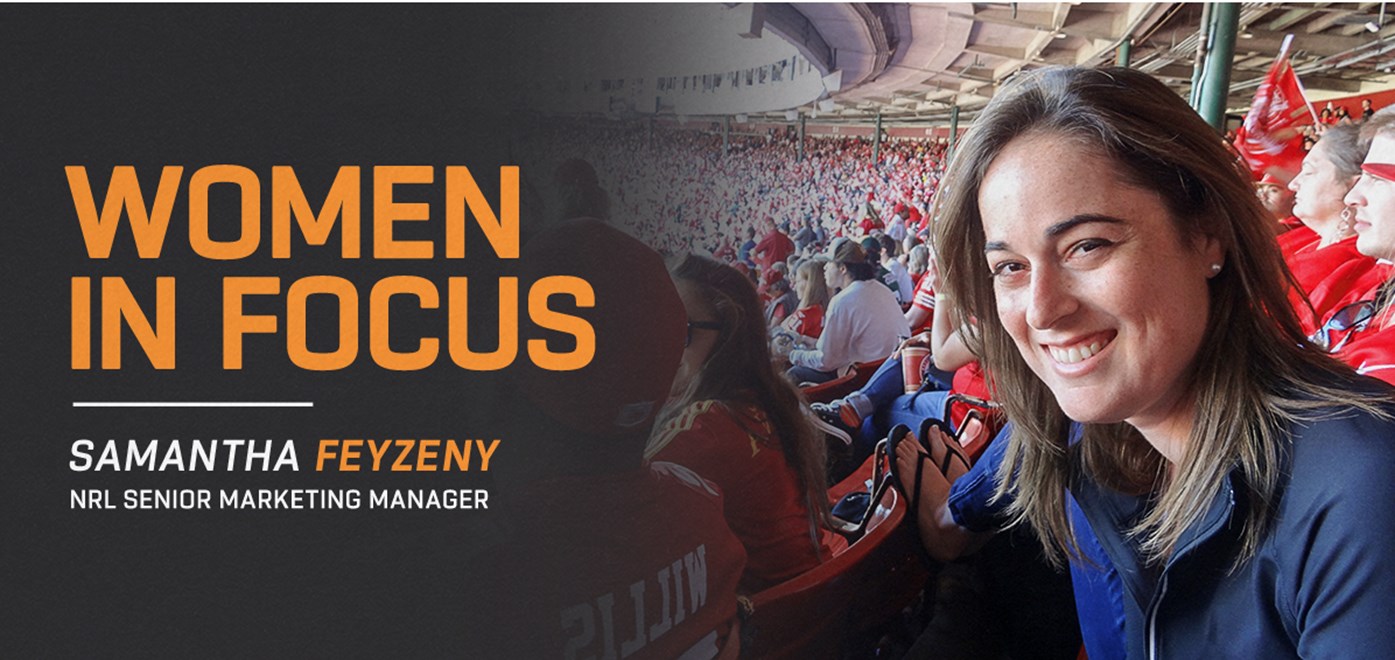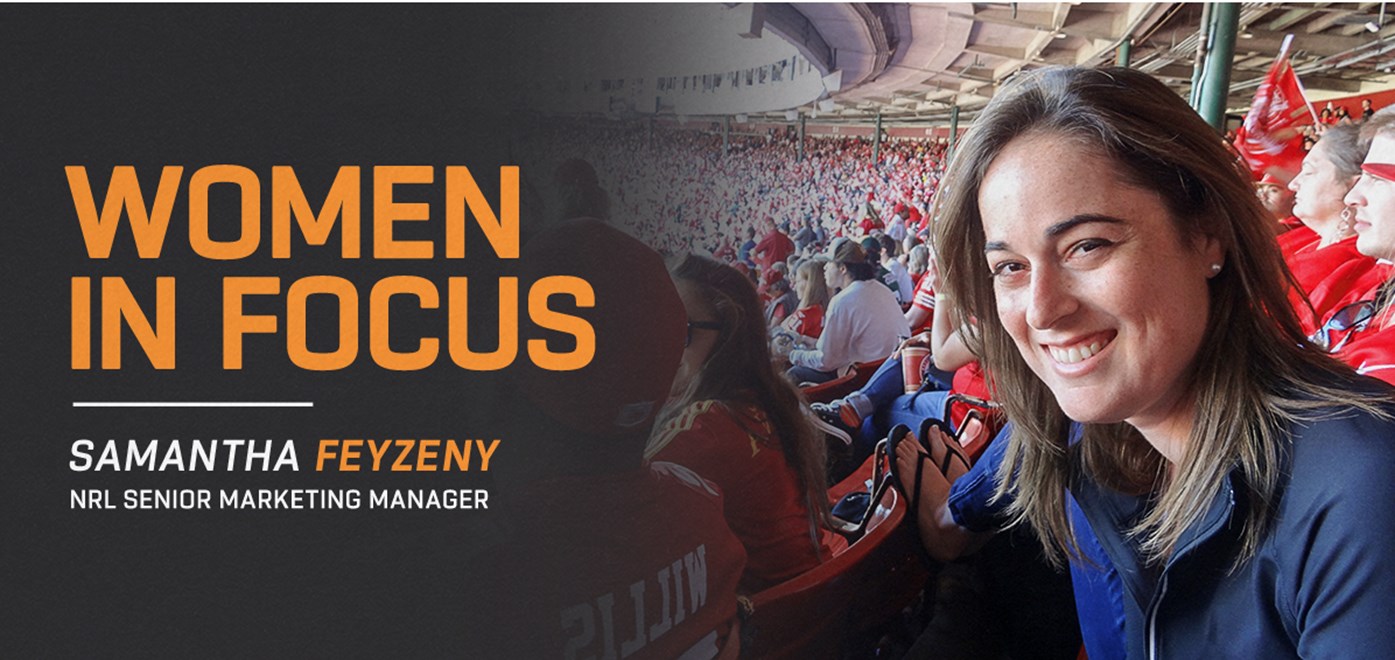 For this month's Women in Focus feature Wests Tigers sat down with Samantha Feyzeny, NRL Senior Marketing Manager.
Tell us about your role?
The core responsibility of my role is to manage and build a positive brand for the Game. It involves strategy, research, design, development, execution and a large amount of stakeholder engagement both internally and externally.
Given the breadth of the role, I am lucky enough to be involved across a variety and number of projects across the business and the Game. My days are never dull and just this year I have had the opportunity to develop the brand for the Women's Game, build and execute a campaign for our State of Mind mental health program, and complete a major brand research and strategy project for the game.
My role sits within the broader Commercial and Marketing team of the NRL.
How did you get involved in Rugby League?
I have worked in sports and events nearly my whole life and as such have built up some very valuable networks and connections. A Brand Manager role came up around 5 years ago and someone in the network of mine approached me to see if I would be interested in taking on the role. Being a Rugby League fan my entire life, it was a fairly easy question to answer!
What do you love about working in Rugby League?
No two days are ever the same! It constantly challenges but also rewards. Sport is an exciting industry to work in and the pace at which it moves means there is always a reason to get your hands dirty and learn new things.
It is also full of great people and there is nothing better than coming to work each day knowing you are working with your friends.
What would be your advice to any women interested in a career in Rugby League?
Don't assume there isn't a role for you. Regardless of your interest or skill set, there are a breadth of positions available. There are so many facets to the game, and the physical on-field product is only one of them.