Touch Football Australia Steve Mitchell was on hand at Wests Tigers this week to present the club with the maiden Women's NRL Touch Football Premiership trophy.
Wests Tigers were presented the award after taking out the award after winning the Grand Final 4-2 over the Brisbane Broncos back in July — a brilliant first season for the club in the brand new competition.
While they didn't end the year with silverware, Wests Tigers Men's team also produced a brilliant year — going down in a heartbreaking extra time finish to close out the NRL Touch Football Premiership.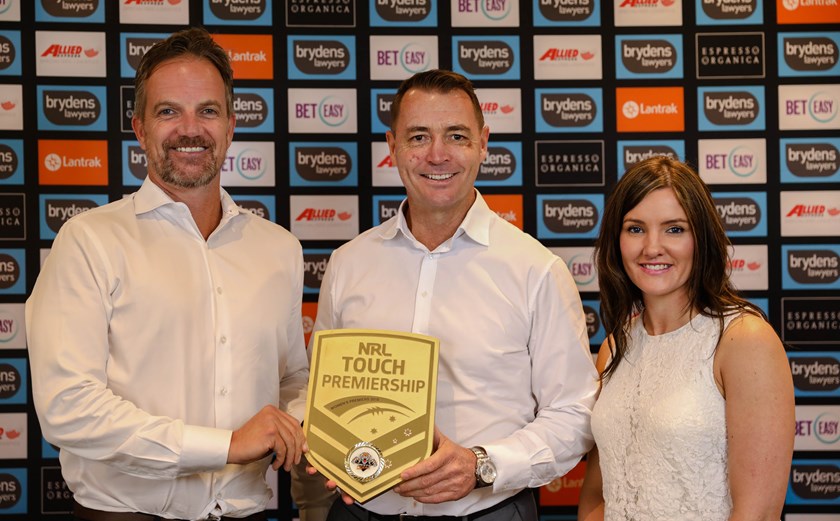 Wests Tigers would also like to recognise the efforts of two players in particular from both teams, who were highlighted for their performances throughout the year at the recent Dally M Awards in Sydney.
Nicholas Good and Ashleigh Quinlan were awarded with the inaugural Men's and Women's Player of the Year Awards — deserved recognition for their impact and importance to the team during season 2018.