Wests Tigers have today launched a new partnership with leading rugby league organisation the Men of League Foundation.
Since 2002, the Men of League Foundation has provided a range of wellbeing support and assistance to those within the rugby league community who are in genuine need and unable to overcome that need with inadequate resources.
The new agreement will see the existing connections between Wests Tigers and the Men of League Foundation formalised to help raise awareness of the services of the Men of League Foundation and assist with the delivery of wellbeing projects.
As part of the relationship, both parties will work together on a range of initiatives within the Wests Tigers community, including a dedicated round as the nominated charity partner in the 2019 season to further develop genuine and authentic connections to the game of rugby league.
Men of League Foundation CEO Stephen Lowndes said the partnership was an exciting step forward for the organisation.
"We're very excited to be partnering with Wests Tigers," said Mr Lowndes.
"Having such active support from the club executives, the wellbeing staff and the players will really boost awareness of the fantastic work the Men of League Foundation does to support the men, women and children of the rugby league community that are in need.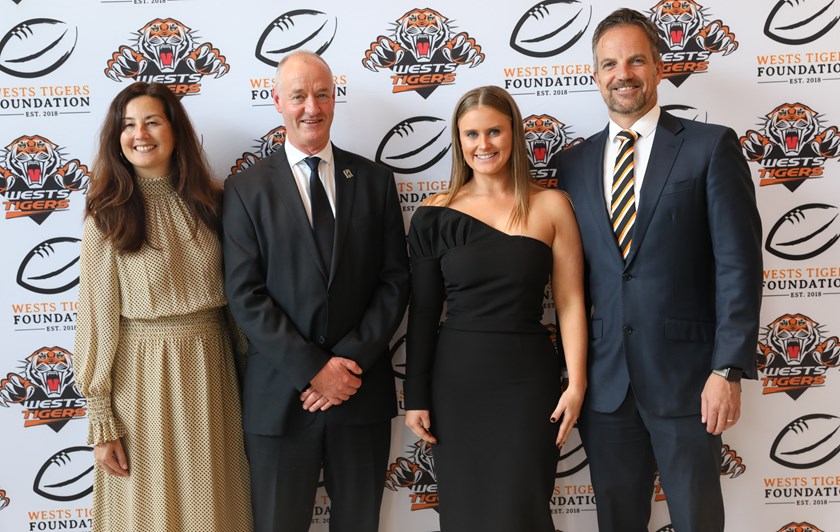 "The Wests Tigers do a great deal to support the game at a community level, and the alignment of values between the two organisations is a great basis to build this partnership on," he said.
Wests Tigers CEO Justin Pascoe said the club was pleased to develop the partnership with Men of League and looking forward to developing a long relationship.
"We're incredibly proud of our community impact at Wests Tigers and are fortunate enough to form a partnership with the Men of League Foundation," said Pascoe. "We're one of few clubs to have a formal relationship, and it was never a difficult decision to decide to partner with the Men of League.
"The work they do and the services they provide to people associated with rugby league has a genuine impact, and for us to be a part of that is an honour and a privilege," he said.
For more information about the Men of League Foundation, please click here.