Cancer has paralysed her face and stolen her smile but Annabelle Potts can still issue a heartbreaking video challenge for everyone to join the "Lemon Face Challenge" and help all those "little kids who have lumps inside their heads".
Like the Ice Bucket Challenge that has raised millions for motor neurone disease, Annabelle and her family hope the Lemon Face Challenge can take off and shine a spotlight on childhood brain cancer.
Annabelle's favourite band, The Wiggles, were the first to take up the challenge for The Sunday Telegraph and called on others to join them in sucking on a lemon and posting the video online for charity.
The cancer, diffuse intrinsic pontine glioma (DIPG), only affects children, is 100 per cent fatal and has an average survival time of about nine months.
Few research dollars have been invested, which is why there has been no change since Neil Armstrong lost his daughter Karen to DIPG in 1962, commemorated in the recent film First Man.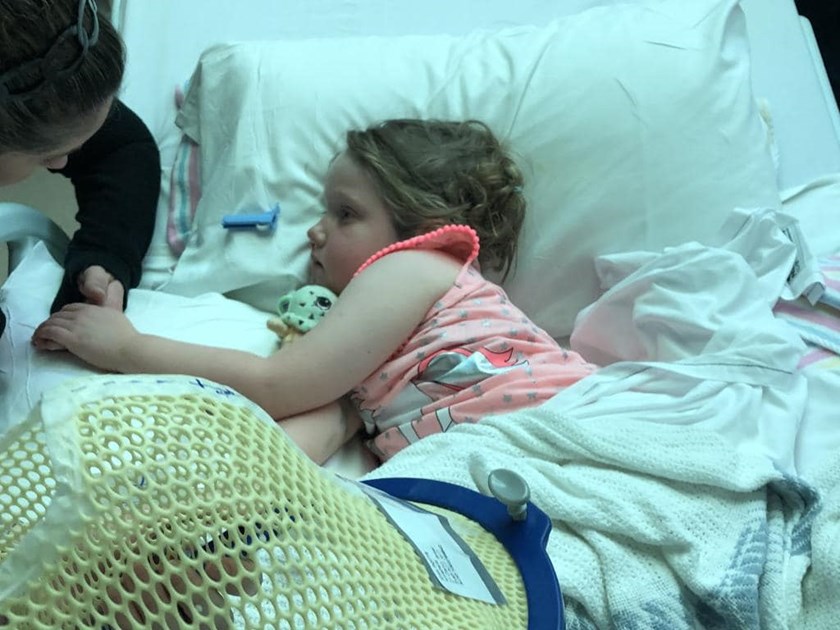 Annabelle was diagnosed with DIPG two years ago and The Sunday Telegraph has followed her parent's desperate journey to find a cure.
Doctors told Kathie and Adam Potts to go home and make a few last memories with Annabelle, now aged five, because there is no treatment on offer in Australia.
But the Canberra family flew to Mexico to trial experimental chemotherapy at a secretive clinic in Monterrey.
After 10 rounds at $30,000 a pop, Annabelle's tumour had shrunk to the point it could no longer be detected in March this year but the joy was short-lived.
The tumour came back and, as her condition deteriorated, the family decided to stay in Australia.
"I definitely thought Mexico bought her time but it was too risky for us to go back over there since she has had a decline," Mrs Potts said.
"Plus I'm upset with them (the Mexican doctors) because they should be sharing what they are doing with the world and I'm upset we can't do more experimental treatments for terminally ill children here in Australia."
The Lemon Face Challenge was invented by Aubreigh Nicholas, a 10-year-old from America who was diagnosed with DIPG in September 2017. Aubreigh died on August 15.
"It is so important because it helps raise awareness for DIPG and people need to know that awareness equals funding which equals treatment. And it makes Annabelle laugh," Mrs Potts said.
Anthony Field, Lachlan Gillespie, Simon Pryce, and Emma Watkins were happy to suck on a lemon and hope others will follow their lead to raise money for the Isabelle and Marcus Foundation, a charity set up specifically to fund research into DIPG.
Red Wiggle Simon said he was proud to be part of the campaign and hoped it went viral.
"It's about bringing awareness to this terrible thing that can happen to children and to raise some funds for trials here in Australia so families don't have to go overseas," Pryce told The Sunday Telegraph.
"I hope everyone gets involved to get some funds for more research."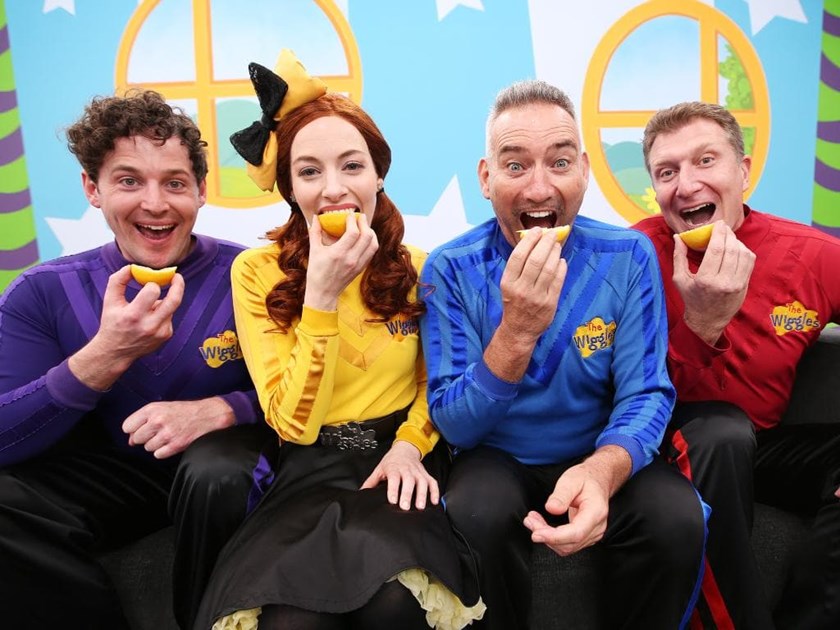 Also accepting the challenge are Russell Packer and Chris Lawrence from Annabelle's favourite team the Wests Tigers.
"We're proud to be able to help Annabelle out with her lemon face challenge and raise awareness for DIPG," Lawrence told The Sunday Telegraph.
"I look forward to seeing plenty of lemon faces over the coming weeks!"
Two weeks ago, the Potts family nearly lost their precious girl when fluid built up on her brain, but after a shunt was inserted, Annabelle underwent more radiation at The Children's Hospital Westmead to shrink the tumour and buy more time.
Annabelle has rallied to issue the challenge.
"It's been hell but she has had 27 days of radiation in five days and she sang her way through it. She is the most incredible person I have ever met. We need to keep her fighting and we need Australia to catch up, we need more money for more trials," Mrs Potts said.
"Please participate and share your videos."
To donate to The Isabella and Marcus Foundation, please click here.
This article first appeared on the Daily Telegraph and is used by permission.