NRL Touch Football has released the draw for the 2019 NRL Touch Premiership after a successful first season in 2018.
The second year of this elite touch football tournament will expand significantly, with more NRL clubs involved, and about four times as many game days at many more stadiums around the country and in New Zealand. Games will be played as curtain-raisers to NRL matches, with broadcast details to be released shortly.
Wests Tigers will have three touch football games played prior to NRL fixtures with games taking place in Round 15 against the South Sydney Rabbitohs (June 27) and Round 16 against the Sydney Roosters at Bankwest Stadium (July 5), as well as in Round 20 against the North Queensland Cowboys at Leichhardt Oval (August 1).
NRL Touch Football CEO Steve Mitchell said spectators seeing elite touch football for the first time in last year's inaugural tournament were surprised how entertaining the game day experience is.
"Because of the speed of elite touch football, the phenomenal footwork, long balls, dives and the family-friendly nature of the sport, the NRL Touch Premiership has been coined as rugby league's answer to the Big Bash," said Mitchell.
"With 26 game days involving eight NRL clubs, 240 elite athletes at 12 stadiums around the country, and more ways to tune in to the broadcast, the 2019 NRL Touch Premiership will really showcase elite touch football as the spectator sport it is."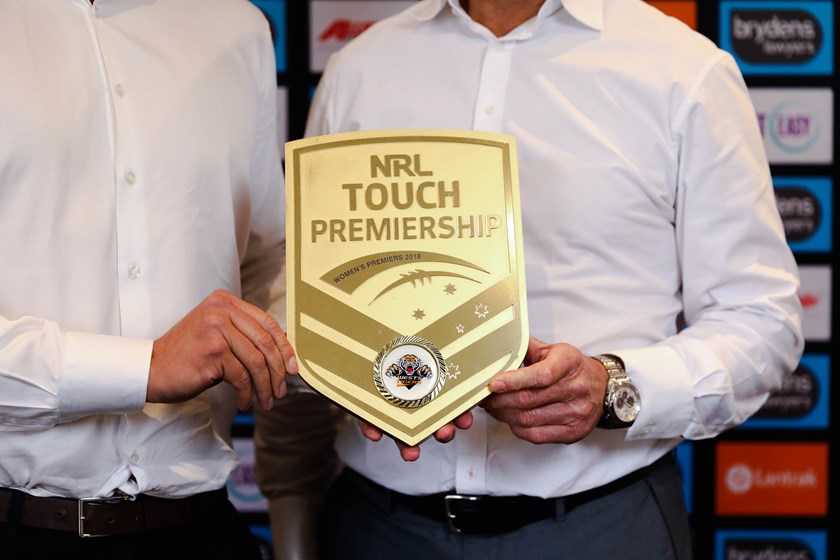 The 2019 NRL Touch Premiership in numbers
8 NRL clubs — The tournament has expanded from six NRL clubs in 2018 to eight in 2019, with the Sydney Roosters and the New Zealand Warriors joining the Wests Tigers, Parramatta Eels, Newcastle Knights, Gold Coast Titans, Brisbane Broncos and North Queensland Cowboys in this tournament.
240 elite athletes — Each of the eight NRL clubs will field both an elite women's and elite men's touch team, meaning that more than 120 female and 120 male athletes will be competing to win their club a Premiership.
26 game days — The tournament will also significantly extend in game days – from just seven in 2018 to 26 in 2019. The tournament will run across five months of the NRL season, from 6th April to 18th August.
12 stadiums — Matches will be played at all major stadiums throughout Australia (including ANZ, Suncorp and CBUS Stadiums), as well as the brand new Western Sydney Stadium, Adelaide Oval, Glen Willow Stadium in Mudgee and Mt Smart Stadium in New Zealand. The ready-made audience of 680,000 Australian touch participants, and 260,000 in New Zealand, plus the related rugby league fanbase, will have the opportunity to spectate live in stadium.