Wests Tigers welcomed the 2018 Canada Bay Young Citizen of the Year to the club with a special gift recognising his achievement.
Daniel Kordy is an active resident of the City of Canada Bay, living in Concord, who despite having significant health challenges attends the weekly sessions of "Let's Get Going" — a structured mobility and well-being session based at Coaching Zone Five Dock for young adults who are physically and/or intellectually challenged.
Daniel is a highly-motivating team member to his peers, especially when it comes to rowing and sled pushing. Despite his many challenges, he remains very active and engaged in the local community, he seeks to further himself in all aspects of his life — putting 100% effort into every endeavour he undertakes.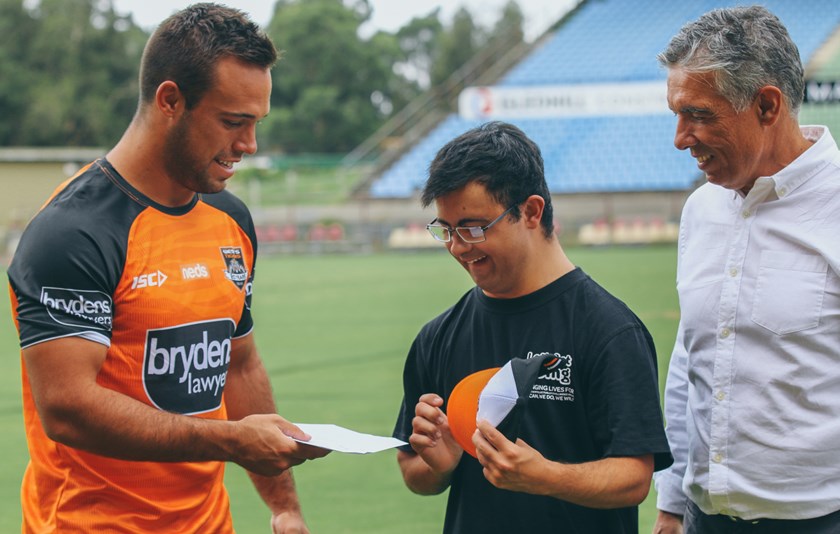 Wests Tigers halfback Luke Brooks was on hand to present Daniel with six Premium Reserved Wests Tigers memberships as well as a brand new 2019 hat.
Wests Tigers would like to once again congratulate Daniel on his achievement.