Wests Tigers five-eighth Josh Reynolds says he was relieved to get through the full game more than anything after starring in his side's Canterbury Cup win over the New Zealand Warriors.
Reynolds was at the heart of everything for the Western Suburbs Magpies — scoring two tries and setting up four others — and said it was a good experience for him to get a full 80 minutes under his belt for the first time in nearly 12 months.
"I was worried," Reynolds admitted after the game. "I haven't played a full game since Round 5 last year.
I'm just so happy to play a game today, it was such a big relief.
"I was so nervous I was spewing before the game — I never spew before a game!
"The best thing I took out of today was I had fun coming back with less pressure.
"I'm glad I got to do my first one [back] like that.
2019 Match Highlights: Canterbury Cup Round 2
"I know it'll be harder than that [in first grade] but it was good to get my hands on the ball and try a couple new things I've been working on in pre-season.
"This week I only had one day to train with these boys. I was nervous but my confidence came back in after two or three sets."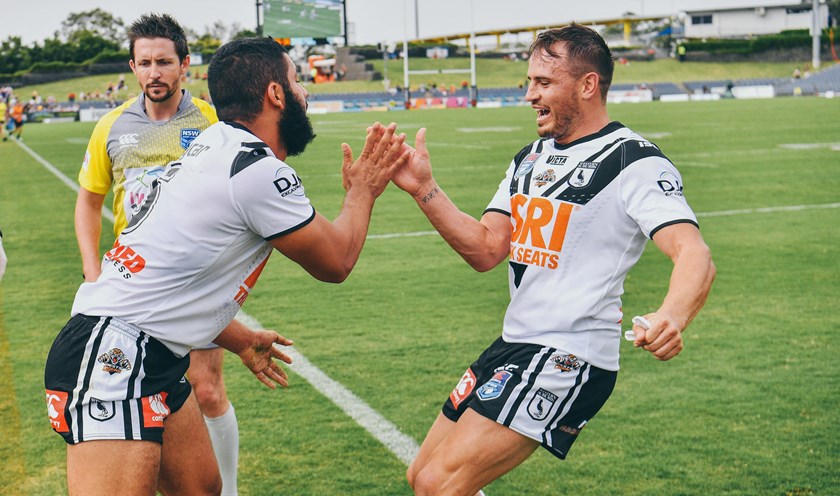 Leaving the field, Reynolds received a standing ovation from the Wests Tigers fans in the crowd and explains how it felt to get back in front of them.
"It was nice from them but it's a tough one for them too," Reynolds said. "I see where they're coming from — I've come over here and haven't even played a game.
"Last year I was injured and this year I wasn't picked.
"It's really out of my power but in saying that I've come over here and I'm expected to play good footy and I haven't been able to do that.
"But in the end, it's not up to them.
"I've got to just strap my boots on and do the best that I can every week.
"I'm just going to play footy and when my time comes, I'll be ready to go."