Wests Tigers have today announced that the club has secured a commitment of the final funding required to move ahead with the club's Centre of Excellence project at Concord Oval.
In a joint press conference on Tuesday, Labor Candidate for Reid Sam Crosby confirmed that that Federal Labor will be investing $5 million to the project, if elected at the upcoming Federal Election.
Wests Tigers Chairman Barry O'Farrell thanked the Federal Labor Party for their support on the project.
"This a terrific day for Wests Tigers," said O'Farrell.
"It's also a good day for the local community because this facility will be a multi-purpose facility that will support our community.
"This has been a priority of the Board for some time.
This is a terrific day for Wests Tigers.

Wests Tigers Chairman Barry O'Farrell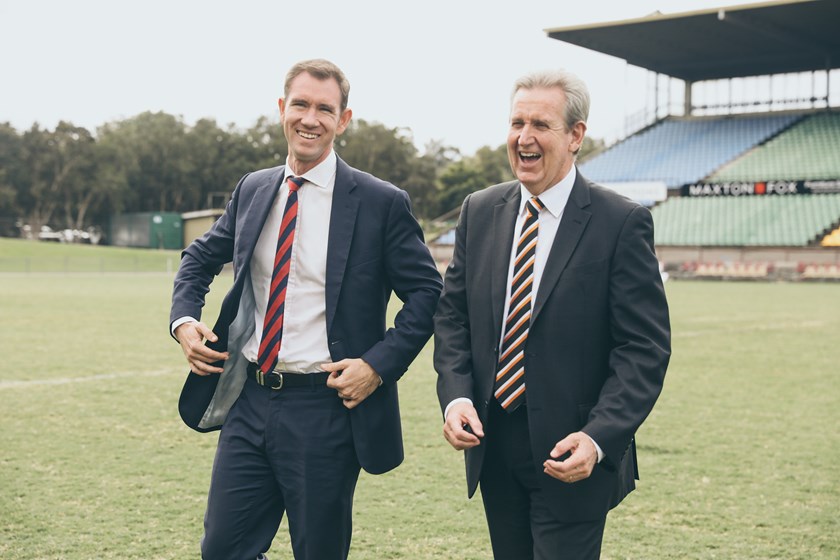 "The $5 million announced today will ensure that this project becomes a reality to deliver this community a much-needed facility, but more importantly, to deliver male and female players of Wests Tigers the facilities that they deserve to give their supporters the hope that they want out of this team."
Labor Candidate for Reid Sam Crosby explained the importance of the partnership and its assistance to Wests Tigers.
"We are exceptionally proud and pleased to be able to play a small but important role that kicks this project off and makes it live," said Crosby.
"This is going to be a magnificent training facility for not only Wests Tigers but the community as a whole."
Wests Tigers secure additional Centre of Excellence Funding
Wests Tigers acting CEO Simon Cook thanked all who had played a vital part in the Centre of Excellence project.
"This additional grant from Federal Labor is the final piece in the puzzle, and we would like to thank Sam Crosby and the State Government for bringing our dream to a reality," Cook said. 
"All of this would not be possible without the drive and passion from Justin Pascoe and the Wests Tigers Board over the past couple of years. They have all worked extremely hard to secure the this final piece and ensure the club's long-term future, and growth. We are all delighted with today's announcement."
After a thorough design and review process, construction on the new Wests Tigers Centre of Excellence is expected to begin in early 2020 with an official opening midway through the 2021 season.