While it was a tough result for the NRL side on Friday night, the performances of Wests Tigers' other grades ensured that it would still be a winning weekend for the club in Round 13.
The Harvey Norman NSW Women's Premiership side continued their mid-season run of form with a good upset win over Cabramatta on Friday night to put them back in the top eight, while the club's Jersey Flegg side also sprung a surprise result to shut out the Canberra Raiders in their must-win game on Saturday.
In Canterbury Cup, it was Mounties who unfortunately prevailed in a back-and-forth contest at Campbelltown as they looked to move back to the top of the competition ladder, but the news was better for the Touch Football sides who both won.
Wests Tigers Men's Touch Football team have yet to be beaten in 2019 with three wins from three at the midway point of the regular season to lead all teams.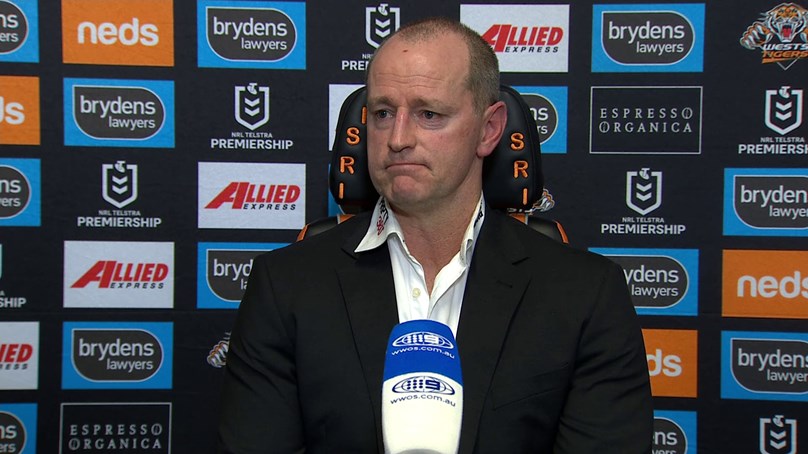 WESTS TIGERS RESULTS
NRL — Canberra Raiders 28 def. Wests Tigers 0 (Details)
Canterbury Cup — Mounties RLFC 18 def. Western Suburbs 12 (Details)
Jersey Flegg — Wests Tigers 22 def. Canberra Raiders 0 (Details)
Harvey Norman Women's — Wests Tigers 26 def. Cabramatta 8 (Details)
Touch Football, Men's — Wests Tigers 6 def. Brisbane Broncos 5
Touch Football, Women's — Wests Tigers 6 def. Brisbane Broncos 5