Wests Tigers Harvey Norman NSW Women's Premiership captain Botille Vette-Welsh says her side's qualification to the finals for the first time is a fantastic reward for the club.
Wests Tigers initially began its women's program with only a Tarsha Gale (U/18) side, but launched the Harvey Norman NSW Women's Premiership team for the first time this year — giving women a pathway to progress their career at the club.
Vette-Welsh said being able to secure a finals spot less than 12 months after launching the team was a terrific success and testament to the team's hard work.
"I think the most important to note about our team is that, because it's our first season, nobody had played together before," she said.
"We've all had to group together really well during the season, and I think we're really starting to play off each other now and find our combinations.
"It certainly took us some time to not playing with one another before, and there'd only been up to five of the women here who had even played at the Harvey Norman Women's level before. I think that shows just how bright our girls are shining and I'm really proud of the way they've handled that right throughout the year.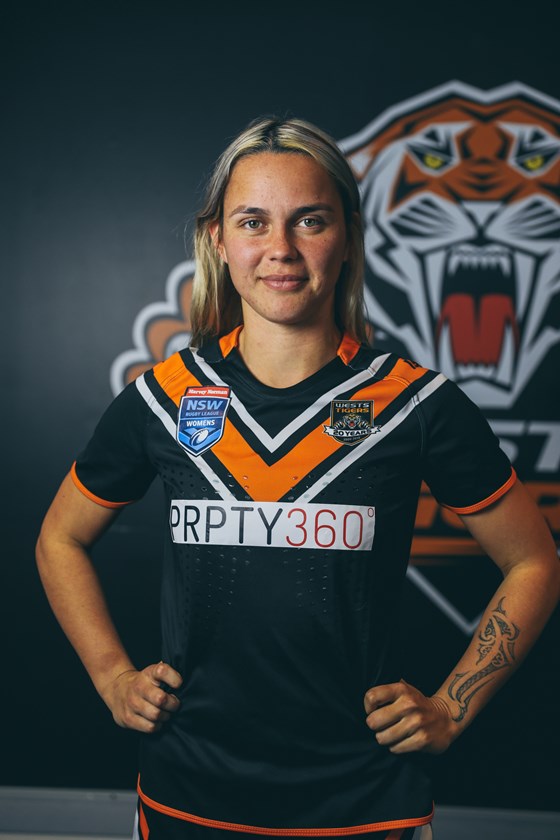 "Every team needs a great support system and we certainly derive off good support," Vette-Welsh said. "The more Wests Tigers representatives and support for women at the game, it's only going to help us as a club and for the women's game.
"The more is better for us and it's great to see it grow throughout the year like that."
It was Vette-Welsh who starred once more for Wests Tigers as they secured their finals spot with a 40-0 victory over the Bulldogs on Sunday, with the fullback crossing for her first hat-trick for the club in her side's big win. 
"That win put us in a good position on the ladder but it's all about next week now and we're feeling good about it," Vette-Welsh enthused. "Those points are sealed, so it's now about beginning prep to take on Wentworthville next weekend.
"Wenty are a really strong side with lots of experience so we know we'll need to really show up on game day and it's a game we're looking forward to."
Wests Tigers will look to secure a home final this Saturday from 11:15am AEST when they take on the Wentworthville Magpies at Campbelltown Sports Stadium. 
Match: Wests Tigers v WV Magpies
Round 17 -
Venue: Campbelltown Sports Stadium, Sydney