Press Conference: NRL Round 18
Wests Tigers Coach Michael Maguire has said enough is enough for his team after lapses in concentration again saw them squander a chance to post victory over the Canberra Raiders.
Despite keeping the top four hosts try-less for the final hour of the match, a slow start from Wests Tigers consigned them to a 20-12 defeat at the hands of Canberra — their third loss in a row following tough defeats in the past fortnight.
Still only two points outside the top eight but in a logjam with up to 10 sides jockeying for a finals spot, Maguire said it simply wasn't good enough for his side to be in the position they are and drew a line in the sand after the game.
"I'm pretty annoyed with having to be in that situation [needing to win games to make finals]," Maguire emphasised. "We shouldn't be in that situation. 
"We've got to be a lot harder as a team.
"I thought our defence at the start of the game was poor, and for a team who has been talking about patches over the last couple of months, it seems to be a reoccurring piece in this team at the moment.
2019 Match Highlights: Rd.18, Raiders vs. Wests Tigers

"And if we're going to change the club and the playing group, we need to harden up as a group. We let in some really soft tries tonight."
On a night where the visitors surprisingly accounted for more run metres than the hosts but shot themselves in the foot with a 67% completion rate and 14 errors, the Premiership-winning Coach pulled no punches in his public statements of the team.
"I don't normally talk about the team externally but I'm really annoyed and disappointed by where we are at this present moment," he said.
"We should have been in a way better position in the game but we have moments where we lapse and that comes back to the characters that we have in the team at the moment. We need to work hard to make sure we change it.
"They've got to look in the mirror and find it, it's pretty straightforward.
"I've come to the club to change it and I want to see the change," he continued.
"I've seen some really good stuff since I've been here but we've got a bit of a habit where we give games away and it's not acceptable.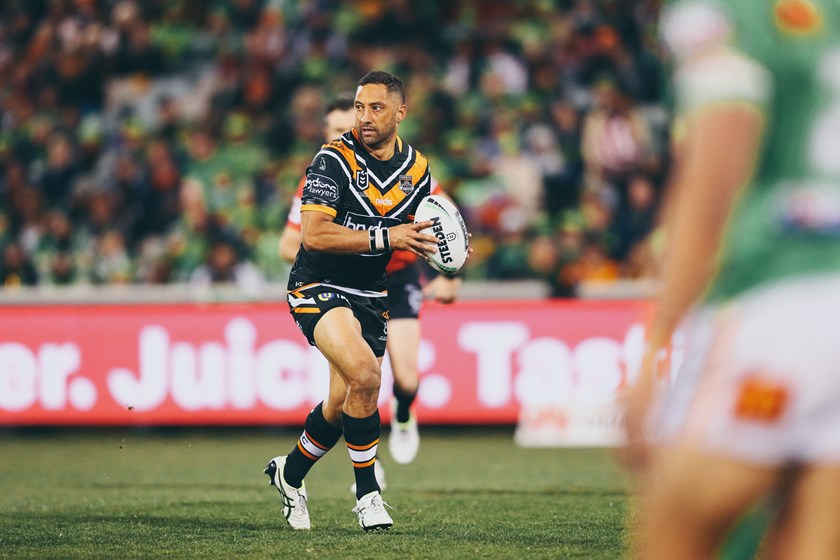 "We all need to make the change — as a club, as a coaching staff, as a playing group, we all need to change. The Wests Tigers have been through all sorts of things over the years and we want to change it and the group that is responsible is the players on the field and myself as a coach.
"I've been saying for a while now about good effort here and good effort there... but it all needs to change."
Wests Tigers travel north to face the Newcastle Knights in Round 19 in what is a must-win game for their finals aspirations with their opponents also coming off a heavy defeat at the hands of the defending premiers on Saturday.
Not that there should be any need for extra motivation according to Maguire.
"Did you see what just happened out there?" Maguire quizzed post-match.
"It's irrelevant to us what happened to Newcastle — if we're not hurting more than they are then we need to have a look at ourselves."
Match: Knights v Wests Tigers
Round 19 -
Venue: McDonald Jones Stadium, Newcastle