Wests Tigers remain in the hunt for finals football in all three grades as the respective competitions start to head up with just a handful of games remaining in the regular season.
Despite a tough loss to the Manly-Warringah Sea Eagles on Thursday night, Wests Tigers NRL side are still well in the race for the top eight with two home games to come out of their final three regular season home games — starting this Saturday when they take on the Newcastle Knights at Campbelltown Sports Stadium.
The Knights will be out for revenge after the visitors pipped them last month, and are in good form after scoring a big win over North Queensland on the weekend.
The club's Canterbury Cup side, Western Suburbs, also remain within touching distance of the top eight despite going down to Penrith on Sunday.
Brett Hodgson's side put up a good fight without a number of key players but were outmanned in the end by the top-four Panthers — putting them back in to tenth position on the ladder with two games remaining in the regular season.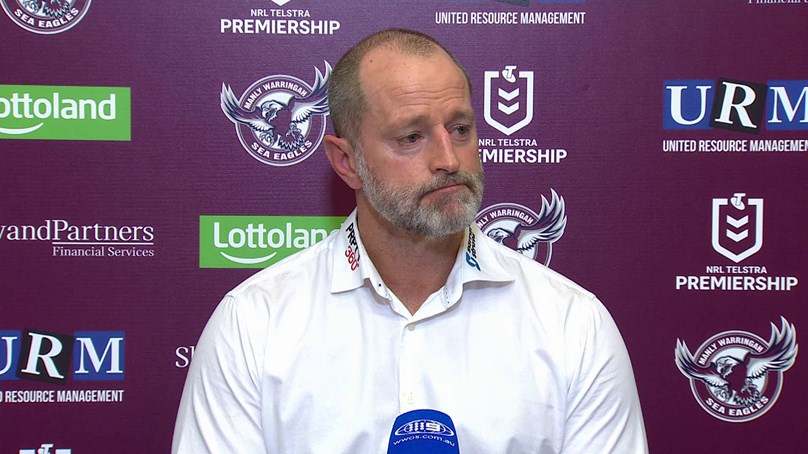 They'll face off against the seventh-placed Jets in a must-win game this Saturday at Henson Park before travelling across to New Zealand to take on the eighth-placed Warriors in a game that could well decide which team finishes in the top eight.
The good news from the weekend was the club's Jersey Flegg side who, despite missing several players, continued their stunning late season surge to September with a huge upset win over the previously top four Penrith Panthers.
After conceding an early try, the visitors ran in 34 unanswered points to move to ninth on the ladder — only for-and-against behind the eighth-placed Dragons.
Wayne Lambkin's side can make it five wins in a row this Saturday when they take on the Victorian Thunderbolts at Campbelltown Sports Stadium prior to the NRL clash later in the afternoon, before ending the regular season in New Zealand.
The Thunderbolts won just once away from Melbourne all season.

WESTS TIGERS RESULTS: ROUND 22
NRL — Manly-Warringah Sea Eagles 32 def. Wests Tigers 12 (Details)
Canterbury Cup — Penrith Panthers 24 def. Western Suburbs Magpies 18 (Details)
Jersey Flegg — Wests Tigers 34 def. Penrith Panthers 6 (Details)
Ron Massey Cup — St. Mary's 42 def. Western Suburbs Magpies 32 (Details)

WESTS TIGERS FIXTURES: ROUND 23
Saturday, August 24 at Henson Park
12:45pm — Canterbury Cup, Newtown Jets (7th) vs. Western Suburbs (10th)
Saturday, August 24 at Campbelltown Sports Stadium
3:15pm — Jersey Flegg, Wests Tigers (9th) vs. Victorian Thunderbolts (12th)
5:30pm — NRL, Wests Tigers (11th) vs. Newcastle Knights (10th)
Sunday, August 25 at Crestwood Oval
3:00pm — Ron Massey Cup, Hills Bulls (8th) vs. Western Suburbs (6th)