It's shaping as another big season for Wests Tigers in 2020 and you don't want to miss a moment as we fight for #OurJungle!
Today marks the start of the club's 2020 Membership program — delivered earlier and better than ever to ensure a successful season on and off the field.
2019 Memberships will officially roll over to 2020 Memberships on Wednesday, October 9 with the club providing an extended opt-out period for those want to make adjustments to or change their Membership in the coming season.
2020 Memberships will then officially go on sale on Thursday, October 10, with a number of new non-ticketed and club Memberships available.
After listening closely to feedback and input from Members, Wests Tigers have again made improvements to the adult core pack and junior core pack — adding new features while also making design enhancements to the packs.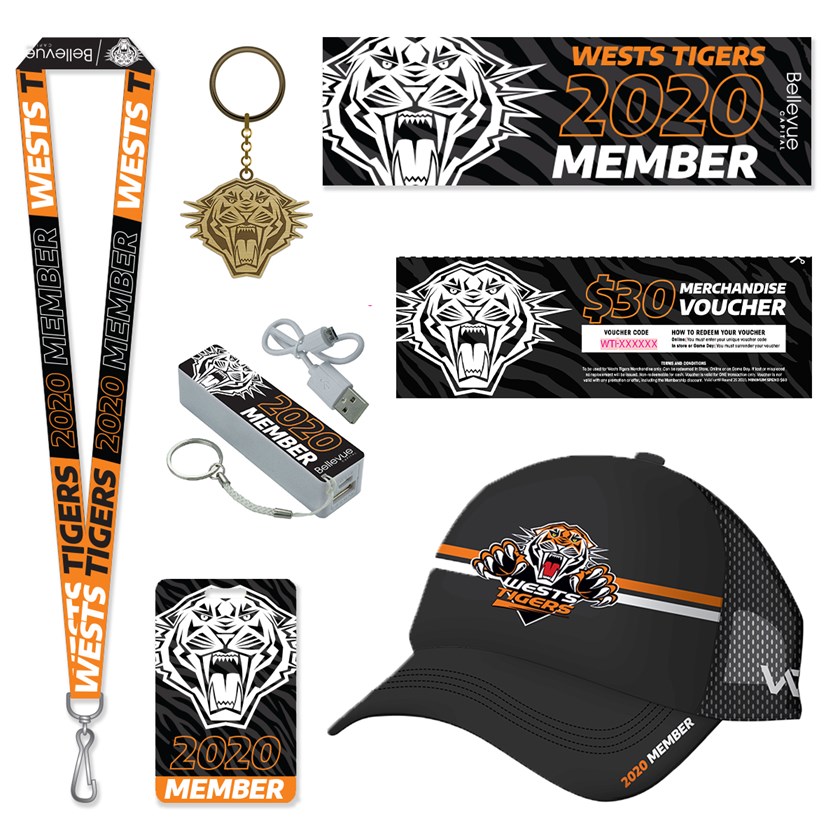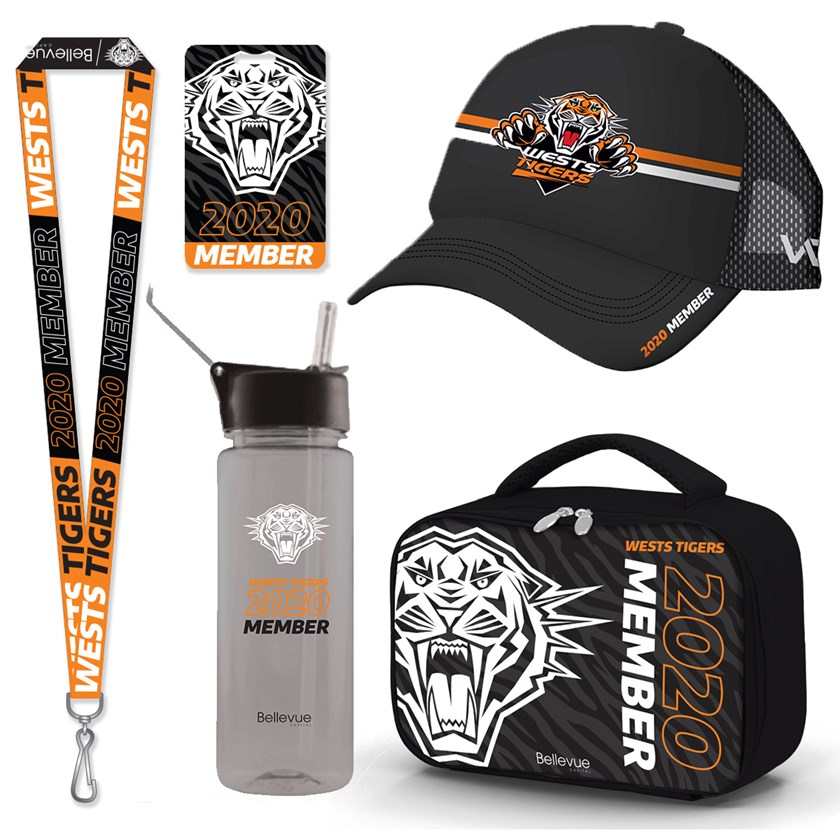 To check if your Membership is set to roll over or make any changes to your Membership in 2020, please contact Wests Tigers during business hours on (02) 8741 3300 or email membership@weststigers.com.au with your details.
To register your interest for a 2020 Membership, please click here.
Wests Tigers would like to thank proud Membership partner Bellevue Capital for their support of the club's 2020 Membership program.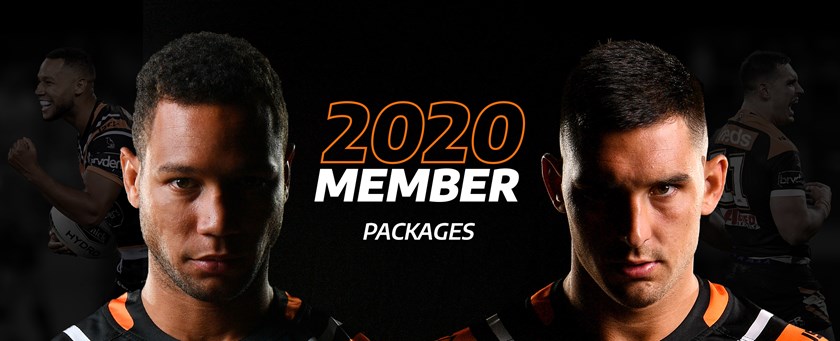 | PACKAGE | ADULT | CONC. | JNR. | FAM. (4) | FAM. (5) | FAM. (6) |
| --- | --- | --- | --- | --- | --- | --- |
| Elite | $2000 | - | - | - | - | - |
| Platinum Plus | $1195 | - | - | $2955 | $3540 | $4120 |
| Platinum | $795 | - | - | $2785 | $3385 | $3980 |
| Full Season — Reserved | $445 | $309 | $289 | $1099 | $1315 | $1530 |
| Full Season — General Admission | $235 | $189 | $175 | $575 | $699 | $825 |
| Dual Venue South West — Reserved | $319 | $225 | $205 | $759 | $909 | $1059 |
| Dual Venue South West — General Admission | $165 | $135 | $125 | $390 | $475 | $560 |
| Dual Venue Inner West — Reserved | $329 | $230 | $215 | $789 | $945 | $1085 |
| Dual Venue Inner West — General Admission | $175 | $140 | $130 | $415 | $505 | $595 |
| Campbelltown Stadium — Reserved | $169 | $119 | $109 | $389 | $465 | $545 |
| Campbelltown Stadium — General Admission | $99 | $79 | $75 | $219 | $265 | $309 |
| Leichhardt Oval — Reserved | $179 | $125 | $115 | $415 | $495 | $575 |
| Leichhardt Oval — General Admission | $109 | $89 | $80 | $239 | $289 | $339 |
| Bankwest Stadium — Reserved | $209 | $145 | $135 | $485 | $580 | $675 |
| Bankwest Stadium — General Admission | $119 | $95 | $89 | $260 | $315 | $370 |
| Supporter Plus | $109 | - | $79 | - | - | - |
| Club | $65 | - | - | - | - | - |
| Cub | - | - | $59 | - | - | - |