Wests Tigers were proud to announce Liz Callaghan as the Wests Tigers Woman of the Year at the club's annual Kelly-Barnes Award night on Tuesday.
Liz Callaghan was voted by Wests Tigers staff as the Woman of the Year following her extensive contribution to the club's Harvey Norman NSW Women's Premiership and Tarsha Gale sides in recent seasons, as well as her overall contribution to the club's women's rugby league program.
Callaghan has been working in the Ruby League Community for a number of years now, with a particular focus with the Western Suburbs Magpies and the Sydney South West Academy of Sport.
During 2018, Callaghan took on an additional volunteer role with Wests Tigers in Women's Operations — dedicating her time to look operate as Team Manager for Tarsha Gale and Operations for the Harvey Norman Women's Premiership.
Callagan has always gone above and beyond to help others and her commitment to not only Wests Tigers but to women of rugby league and the Macarthur area has been second-to-none.
"The women's competition at Wests Tigers become stronger and stronger," Callaghan said on receiving the award.
"I've loved every minute of being at the club."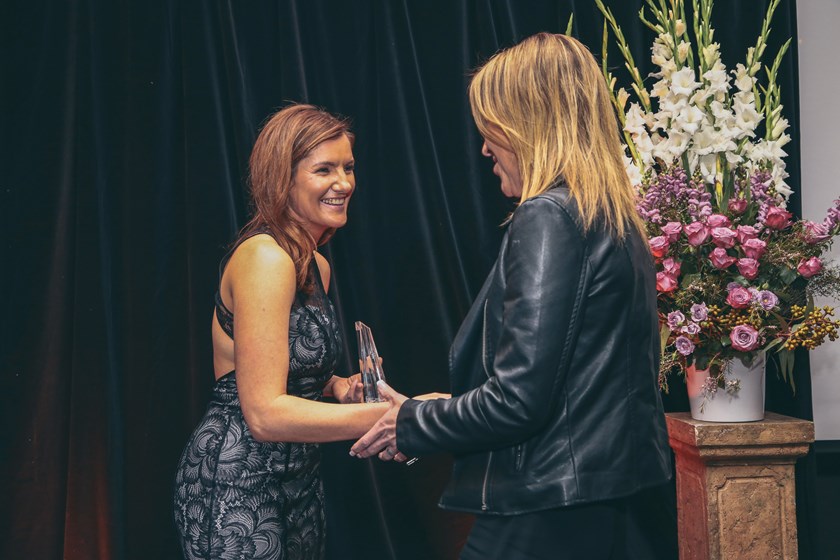 Wests Tigers are honoured to recognise Liz's contribution to the club and extremely thankful for her efforts.
WESTS TIGERS WOMAN OF THE YEAR
2019 — Liz Callaghan
2018 — Prof. Megan Davis
2017 — Cilene Quintao
2016 — Julie Luke and Jennie Webster
2015 — Leoni Barnett
2014 — Francey Perre
2013 — Nellie Hage
2012 — Kay McNamara
2011 — Alexandra Siemsen