Wests Tigers NSW Women's Premiership captain Botille Vette-Welsh reflects on her upcoming international debut this weekend.
Vette-Welsh has entered camp this week in preparation for the Rugby League World Cup 9's competition kicking off on Friday. The Australian representative highlights her joy and excitement of the opportunity.
"It's such an honour, to put on a jersey for a country that has done so much for me and my family – it's a massive achievement. I am so excited," said Vette-Welsh.
"Camp has been great so far, the girls are amazing and they're all welcoming. I've been learning a lot from our coaching staff and even from the girls around me."
During 2019, the fullback has played finals footy for Wests Tigers NSW Women's premiership, as well as at an NRLW level, debuted in the championship winning State of Origin Blues, and is now set to make her International debut representing Australia.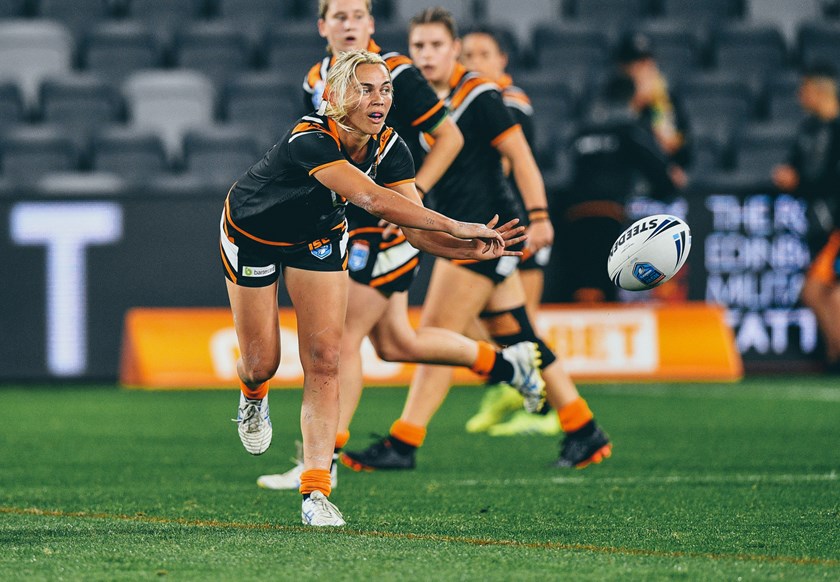 "It's been a very crazy year. I feel honoured and grateful to be given the opportunity. What I've been doing through the season has helped me get this far and provided me the opportunities I've been handed," said Vette-Welsh.
"This weekend I need to do my job as best as I can. I've been given such an amazing opportunity and I want to make sure that I can do the staff, team and most of all my family proud."
Following her success of this season, Vette-Welsh remains calm heading into her first taste of a nine's competition.
"In camp I've been learning and owning my role. Nine's is such a different game so first and foremost I'm taking in how to play in that style of game," said Vette-Welsh.
"Everyone has been encouraging, I'm making sure to take everything on board. I want to have fun and make the most of it all.