Wests Tigers will return to Tamworth for the third year in a row after confirmation of the fixture in the 2020 NRL Draw.
Having taken a game to Scully Park in each of the last two seasons, Wests Tigers will once again take rugby league to the country with a clash against the Canberra Raiders confirmed for Round 9 on Saturday, May 9 (5:30pm kickoff).
Wests Tigers turned Tamworth in to #OurJungle last year with a week-long celebration of rugby league leading in to the game and will once again provide a number of activities leading in to the game to celebrate the match.
Wests Tigers once again have a special Membership available for the game.
Michael Maguire's side scored an impressive come-from-behind win over the Gold Coast Titans last year and will be determined to produce another strong effort against a team expected to be one of the top sides in 2020.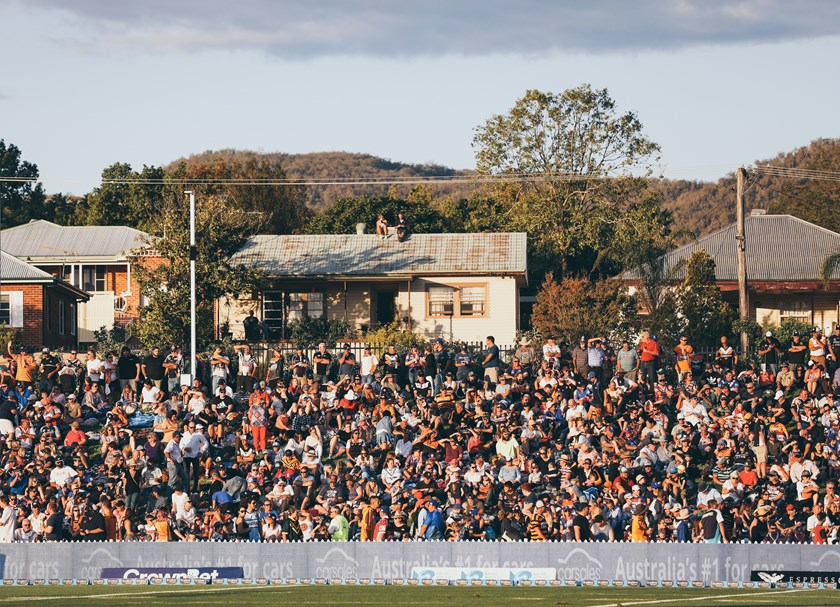 WESTS TIGERS IN TAMWORTH
2019 — Wests Tigers 30 def. Gold Coast Titans 14
Saturday, April 27 at Scully Park, Tamworth — Crowd: 9,799
2018 — Newcastle Knights 22 def. Wests Tigers 20
Saturday, April 21 at Scully Park, Tamworth — Crowd: 10,082