Wests Tigers are proud to launch a new part of the club's successful Varying Abilities Program throughout Campbelltown.
"Score Tigers" is a weekly program which offers a platform for people of all ages living with a disability to participate in regular physical activity and rugby league.
Partnering alongside The Disability Trust, participants are taught new rugby league skills and activities which assist fine and gross motor skills in a safe and fun environment.
The Disability Trust Manager Michael Norris spoke about the success of the Score rugby league program across a number of regions and teams, and the positive steps being taken forward in the disability space through the program.
"The Score Tigers league program is an extension of The Disability Trusts Score Dragons program which was established in 2009," Norris said. "The program is designed to create an opportunity for people with a disability to learn and play the game of rugby league with their peers in a supportive setting.
"Each week the players meet and learn a range of skills associated with the game of league from passing and kicking along with fitness drills.
"Our programs enable participants to also connect with their peers who have a similar love for the game and there is a strong emphasis on building new friendships and social connections along with the skills based component of the programs.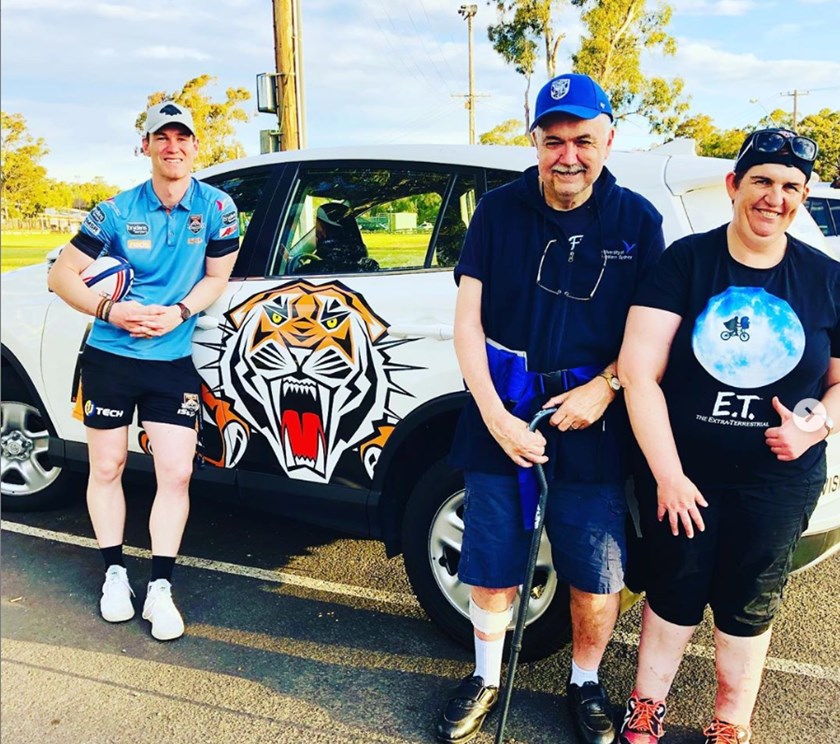 "The support of the Wests Tigers has enabled us to make the participants feel a part of something bigger in terms of a connection to the league club they support on a weekly basis. The team at Wests Tigers has been actively involved in delivering weekly training sessions with the staff from The Disability Trust and together we have been able to create an opportunity for people with a disability in the Macarthur region to access an opportunity to play the game they love.  
"The Disability Trust is looking forward to growing this program by creating new opportunities for existing players and those who will be coming into the team over the coming years," he said. "This includes playing in the local junior competition where Score Tigers players can showcase their skills to the wider community and be a part of the local competition."
Wests Tigers Community Engagement Coordinator Keehan Diamond said the program was an exciting new initiative for the club and community.
"At Wests Tigers we recognise that living with a disability can be a barrier to participate in sport," Diamond said. "The Score Tigers program enables us to break down those barriers and offer the opportunity for people living with a disability to play and engage in rugby league in the south-west of Sydney.
The Score Tigers program is available to all NDIS participants, with options to get involved. Call 1300 347 224 or email sportandrecsws@disabilitytrust.org.au.