Joey Leilua didn't take long to settle in to his new colours.
After being granted an immediate release from the Canberra Raiders to join Wests Tigers on a three-year deal, the two-time Dally M Centre of the Year hit the ground running this week at Concord Oval alongside his new teammates.
For many, that first week can be somewhat of a daunting experience in an unfamiliar environment.
But for Leilua, a raft of personal and experienced connections have helped the 28-year-old settle in to his new home almost immediately.
The first of those was his brother Luciano, his driver on Day One.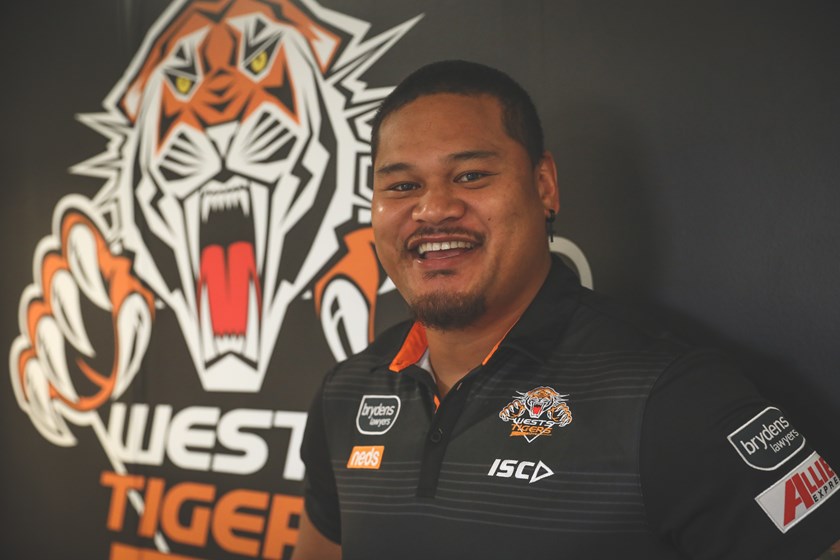 Having only arrived himself recently from the St. George-Illawarra Dragons, Luciano turned tour guide for older brother Joey as they embarked on an early morning drive across Sydney traffic to Concord Oval — an unfamiliar experience for Joey who, admittedly, had become accustomed to the traffic in the nation's capital.
The pair had only recently just stepped on to the same side of the field together as part of Samoa's World Nines campaign, and the idea of playing at club level together was an instant settler for the 200-game centre.
"Luc was in my ear talking up the club and telling me to come," Leilua said.
"I needed a change, and I wanted to come to a historic club like Wests Tigers. They have a lot of history about [with the foundation clubs] and I wanted to be a part of something special here.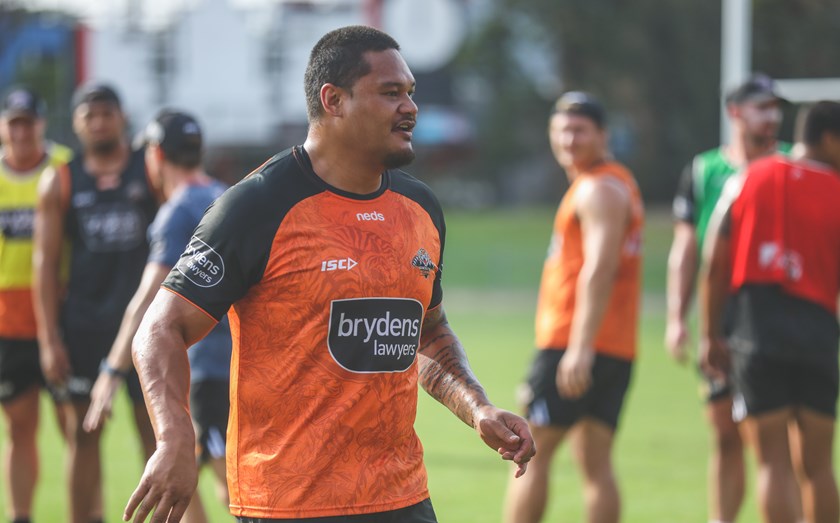 "It'll be a different for us — we haven't played much together," he said.
"It'll be exciting for my family, though.
"I know Mum and Dad will be very, very happy.
"Mum is going through a tough time at the moment, but to see her two sons playing alongside each other will make her very happy."
"Mum is going through a tough time... but to see her two sons playing alongside each other will make her very happy."

Joseph Leilua
By the time Luciano had parked his car at the soon-to-be-redeveloped Concord Oval, there were more familiar faces for Leilua to settle in.
Samoa representatives David Nofoaluma, Michael Chee Kam, Josh Aloiai and Zane Musgrove had all joined the 15-time Test centre in camp before — helping the dynamic centre feel at home before he'd even stepped foot in the door.
"Those guys are great — they're always really funny when we're in camp," Leilua said. "It's definitely a great vibe we have here and great to see some Samoans too.
"But I'm just really happy to be here now.
"For me, I want to fit in first and know my teammates and earn their respect and earn my colours. Once I do that, everything else will fall in to place.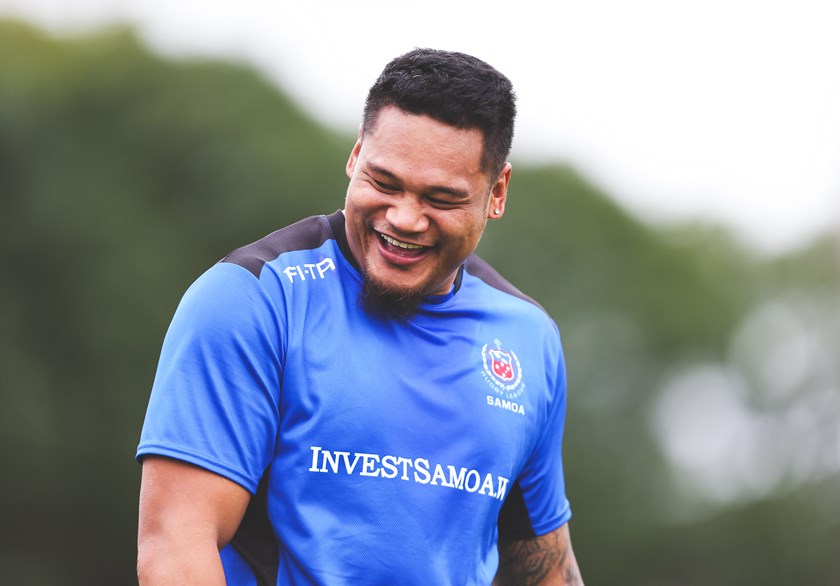 "Whatever I can bring to the table, that's what I want to bring."
Having debuted back in 2010 for the Sydney Roosters in a strong rookie year en route to a Grand Final that season, Leilua will join Wests Tigers as the most experienced outside back with over 200 career games next to his name.
It's an underrated element to the 28-year-old's game to most but not to Coach Michael Maguire, having already spoken to Leilua about what he wants to see from him now he begins the next step in his career.
"He's spoken about wanting to see some leadership from me," Leilua said.
"I'm a veteran now, so he wants me to help teach the young kids and keep working on my position where I can, and I'm really happy to do that.
"It's a good focus for me because I didn't come here to just take part — I want to win the competition."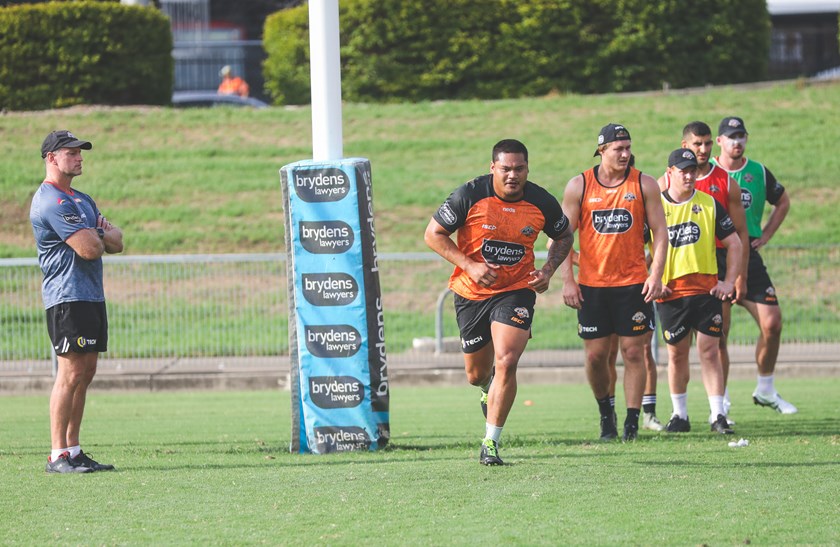 So in amongst a whirlwind 24 hours that saw the Hurstville United junior move interstate and begin training at his new club — and making an immediate impact at centre — it's been far from a whirlwind for Leilua himself.
The connections around him, past and present, have allowed him to slot in seamlessly to his new colours — ready to deliver his best in 2020.
And as for those new colours themselves?
"I think I look good in them," Leilua said with a smile, looking down to the Wests Tigers logo on his chest.
"I think I might even look slimmer."