Wests Tigers Coach Michael Maguire was full of optimism and confidence about the season ahead as the club officially launched the 2020 season at its annual Season Launch.
Buoyed by the recent signings of Adam Doueihi and Joey Leilua in recent weeks, Maguire said there was a tremendous feel around the organisation as it looks to start its 2020 season on the right foot this weekend at the Perth Nines.
"It's a great feel for the organisation at the moment," Maguire said.
"The club has been through plenty but we've been able to put that behind us over time and really look forward to what's ahead. 
"Like every club, we're chasing that date in October and we want to win comps.
Maguire speaks ahead of 2020 season
"We know there's a lot of work to be put in but I can see that happening everywhere across the organisation. There's a good momentum now but it's about how we use that heading in to Round 1.
"If you work hard at something you can achieve something — that's the mentality the boys have had coming back into preseason," Maguire said.
"We want to be successful for the club because we have great fans. Our last game there at Leichhardt it was a packed crowd and that was a taste of what can come. We're all heads down and focused on that first game now."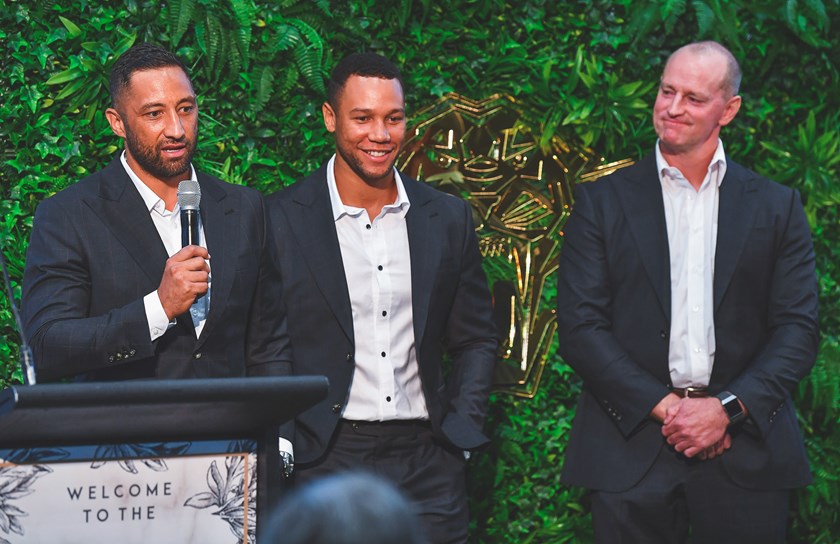 Maguire was full of praise following the recent appointment of Moses Mbye and Benji Marshall as captains, while commenting on the way in which new recruits Doueihi and Leilua have settled in to their new colours.
"I'm big on leadership," Maguire said, "so to strengthen that I have two really strong people in Moses and Benji coming in to those positions.
"One thing around the club we know is that we're all a part of that leadership. 
"We're all leaders and it's all about leading the way until we get this club to where we want it to be.
"I'm very comfortable with the squad I've got and I'm looking forward to heading into the season. It's competitive and that making training really enjoyable and that's how I've seen teams grow, which is what we're trying to build here.
"Adam [Doueihi] is a great character," Maguire enthused. "One thing I always look for in my players is strong characters... ones that want to work hard and have the same goals that we all have.
"He's got a burning desire at this club because he came through as a junior so it's nice to bring people like him back, those people who have a real passion for the club.
"I know he'll get behind everything that we're doing."