Get to know Wests Tigers new recruit for the 2020 Harvey Norman NSW Women's Premiership season Raecene McGregor!
The 22-year-old gives an insight into her love for rugby league — speaking about her journey and what her exciting career has offered her already as she prepares to feature for the New Zealand Maori side in the All Stars game this Saturday.


Q. How did you get involved in Rugby League?
A. I was a kid who grew up loving sport from a young age, moving through a few sports before finding rugby league. I went to Bass Hill High School for their Women's Rugby League program which rain in line with the boys program – this gave me the opportunity to play my first game of rugby league. Closer to finishing school, I was lucky enough to have some friends that played rugby league in an open women's competition – once I met the age requirements I put my hand up to be registered so I could continue playing the game I began to love so much.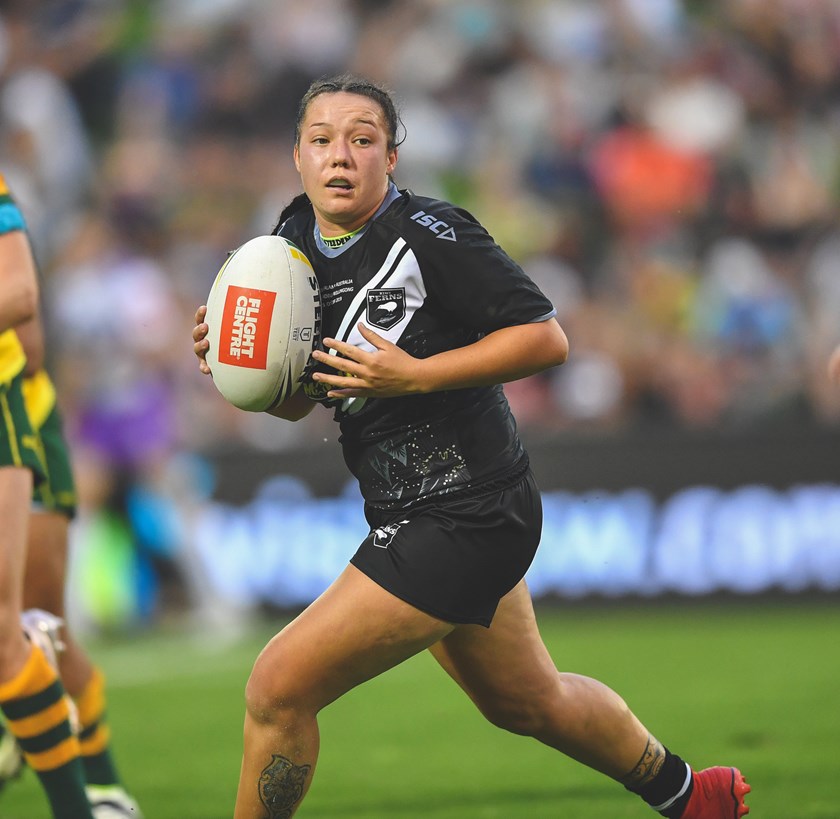 Q. What other sports have you been involved with?
A. When I was 13, I represented Australia in Vietnam in soccer. Through my years of Touch Football, I represented NSW Touch Football on multiple occasions. When I transitioned into Rugby 7's I represented Australia at the 2014 Youth Olympics in Nanjing and won my first Gold Medal and went on to back up that success in 2015 at the Youth Commonwealth Games in Samoa, bringing home another Gold Medal.


Q. What do you love about playing Rugby League?
A. Rugby league is a challenging game and continuously pushes me to better myself. I love the contact and love having the ball in my hands. The main reason I love rugby league is because of the lifelong friends that I have made over the years.
Q. What has been your proudest sporting achievement to date? 
A. My proudest sporting moment would have to be when I was selected to play in the World Cup Grand Final in 2017 for the Kiwi Ferns. It meant so much to me because it was the year, I made my debut for my heritage, and just the week before I was ruled out of our Semi Final match due to injury. I thought my chances of being selected in the 17 to take the field in the Grand Final were thin, but it was a dream come true to pull on that jersey in front of my family and friends in such a big game, and such a big moment in my playing career.


Q. What would be your advice to any women interested in a career in Rugby League?
A. Rugby league is my happy place and I found my love for this sport just by giving it a go. Don't be afraid to give rugby league a chance. Find a local club and have a run with a team. It's a good way for you to get/remain fit and has such a good social aspect to it as well. The game is only going to continue to grow, and there's no better time to become a part of Women's Rugby League than now!