Get to know Wests Tigers Diversity Champion Marina Go!
Marina did a tremendous job in her role as the Chair of Wests Tigers — starting at the club in 2014 and providing strong leadership in her time on the Board.
She now is Chair of Suncorp Super Netball Commission, and gave us a special insight in to her career, rugby league and life overall...


Tell us how you get involved in rugby league?
I was approached by a board recruiter to gauge my interest in joining a rugby league club board as an independent director, shortly after I stepped down from completing my six-year tenure as the appointed director of Netball Australia. At the time of expressing interest in joint a rugby league board, I had no idea which club but my sons made it pretty clear that Souths and the Dragons were no-go zones. I was thrilled and relieved when the club that interviewed me was Wests Tigers, as that's the club that most of my family already supported. 

What other sports are you involved with and in what capacity?     
I began my career in sports governance as an independent director of Netball Australia and since stepping down from the Wests Tigers board I have been appointed Chair of the Super Netball Commission. My association with Wests Tigers will always remain strong and the club has engaged me as its Diversity Champion to assist in efforts primarily around the women's game.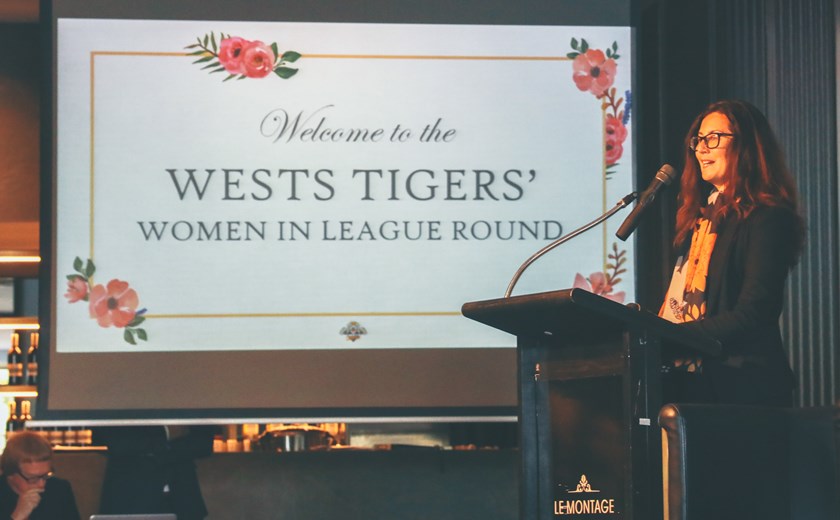 What would be your advice to any women interested in a career in sport? 
Sport is a wonderful sector to be involved because of the positive impact that it can have on its community. Get involved in a way that suits your skill set but then ensure that you have a voice in the organisation once you get there. Don't become starstruck and don't allow anyone to treat you like window dressing. Your reputation is the most important factor in establishing a long and successful career. 

At just 23 years old, you became the youngest magazine editor in the country. What advice would you give to young women pursuing their dreams?
I landed my dream job at the age of 23 because I never lost focus on that job as my goal. Every decision that I made in terms of career building until that point was through the lens of getting me closer to that job. But the critical factor was that I told everyone who would listen that I wanted to be a magazine editor. I wouldn't have known about the job if I hadn't told a senior woman in my office about that dream. She recommended me for the job when she heard about it through the grapevine.