Wests Tigers players and staff say the home ground allocation of Campbelltown Sports Stadium will be a great benefit for them in the early rounds of the 2020 season due to its familiarity.
The NRL confirmed earlier this week that Campbelltown Sports Stadium would be one of six venues to host NRL matches upon the season return, with four teams set to call the venue home in the Panthers, Dragons, Raiders and Wests Tigers.
Of those four, only Wests Tigers play home games regularly at the stadium having played at the iconic suburban ground every year since the club's foundation 2000.
Wests Tigers halfback Luke Brooks said having the revised "home" games at a venue which traditionally hosted home matches anyway was a big benefit to sides in helping them adjust to the different conditions that they'll face next week.
"It's definitely helpful for us as players," Brooks told the Beyond the 80 Podcast.
"We're pretty familiar with Campbelltown Sports Stadium and it's a good thing for us to be able to play all our home games out of there.

"Obviously we're playing some [away] games at Bankwest Stadium too, so it's good for us to have two of our home games as the venue for the majority of our games."
Wests Tigers CEO Justin Pascoe echoed Brooks' comments around the stadium, and highlighted the importance of being immersed in the Macarthur area — despite fans not being allowed to attend matches for the time being.
"I definitely think that part of the spectacle with the NRL in selecting venues was around the optics and what it would look like on television," Pascoe said.
"Campbelltown Sports Stadium will come up showcasing the great stadium that it is.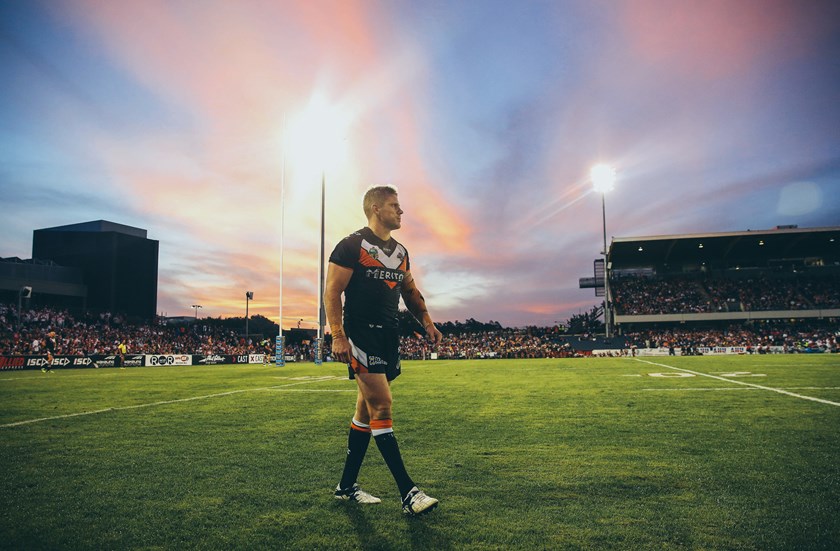 "I think it's a real privilege for us to be in that area and the Macarthur region.
"Although spectators can't attend games at this point, just for us to be out and being in that space is going to be a great thing for this club."
Brooks and Pascoe joined Assistant Coach Andrew Webster for a special round-by-round breakdown of the 2020 NRL Draw after it was release on Thursday — chattig with the club's official podcast about what stood out most to them.
Subscribe on iTunes or Spotify for all the latest episodes of the Beyond the 80 Podcast, or visit the Podcast page to listen back on all the latest news.