Get to know Wests Tigers People and Culture Manager Charmain Steventon!
Q. Tell us a little bit about you and how you got involved in Rugby League?
I'm a Mum of two daughters, live locally and coach an Under 10's footy team.
20 years ago I played my first rugby test match for Australia. I am Cap 65. Back then rugby union was dominated by males and support was very limited, at the time I had no idea we were pioneering the foundations for future female athletes  – including my two daughters.
Q. What is your role within the club and what is your background in human resource?
When I was playing sport we all had to juggle work with training commitments so managing a career was challenging I was lucky my employers were supportive. I've spent the last 15 years working in leadership roles for Finsure, Toyota, St George and Westpac - travelling interstate and overseas.
I have drawn upon my elite sporting career and corporate experiences for my most demanded and excited role yet – People and Culture Manager at Wests Tigers.  Living locally, a big Wests Tigers fan, the opportunity to work with Justin and the team was a dream come true.   I am passionate about people - I am focussing on return to work strategies, resetting business priorities, building, engaging and retaining our people, fostering our club culture, developing leadership excellence, and supporting and building women of the future.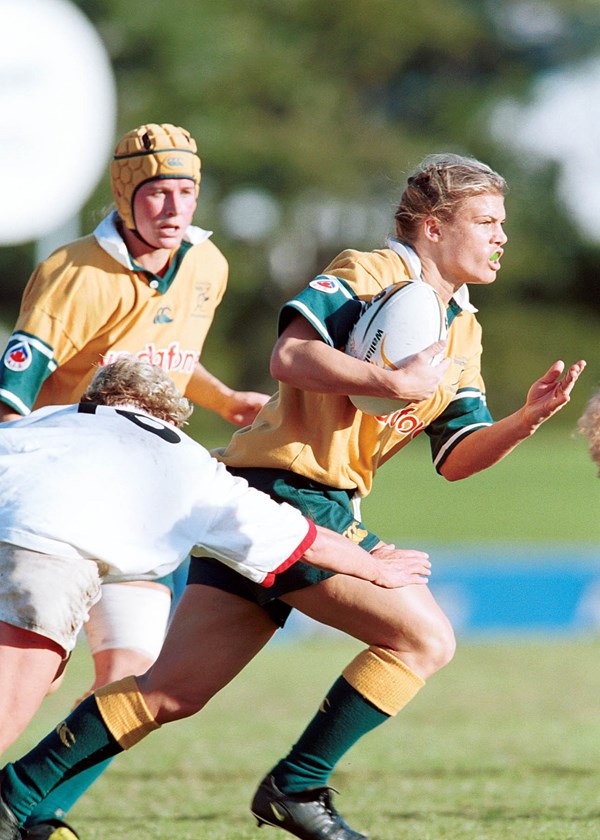 Q. As an elite athlete, how do you find juggling day to day life?
Being an athlete is a privilege. It is also the hardest, challenging most physically demanding journey I've been on. The highs and lows are extreme. So many times you question your commitment and capabilities - not to mention the inequality that comes with being a female athlete. But the pureness and wonder from the peaks are unbeatable.​​  In reflection sport has helped me to prepare for the challenges of daily life – being a mum, running a household, coaching endless teams and cascading the values I have learnt from sport - setting the right example, having a team first mentality, building confidence and developing resilience.
Q. What would be your advice to any women interested in a career in the sporting industry?
1. Find your tribe — Be surrounded and challenged by amazing people
The power of connecting and support with other people cannot be underestimated​​. I cherish my friendships with others, and I'm privileged to be part of different groups whom are very supportive and have helped push me to achieve my best and overcome all barriers. Choose companies that provide you this environment.
2. Believe in yourself — If you love sport and you want to make a change, deeply believe in yourself, stay true to your values and your ability to do amazing things. Your peer groups will help you there. Don't worry about setbacks, be strong and focus on doing what you love.