Wests Tigers Harvey Norman NSW Women's Premiership side will face the Canterbury-Bankstown Bulldogs at Campbelltown Sports Stadium this Saturday to kick off the 2020 finals campaign.
Entering finals for the second year in the row under Neil Stanley's leadership, the coach spoke of the importance to reach the knockout rounds after a tumultuous 2020 campaign to ensure the success of the club's women's program.
"I feel so very proud of what the playing group has achieved this season and their resilience shown to roll their sleeves up and get through the hard work despite the many set-backs," said Stanley.
"After the success of last year we were committed to not taking a backwards step and we as a club have asked a lot more from our players this season.
"I feel they have been equal to the challenge which reflects well on the strong and competitive women's program the club is striving to achieve.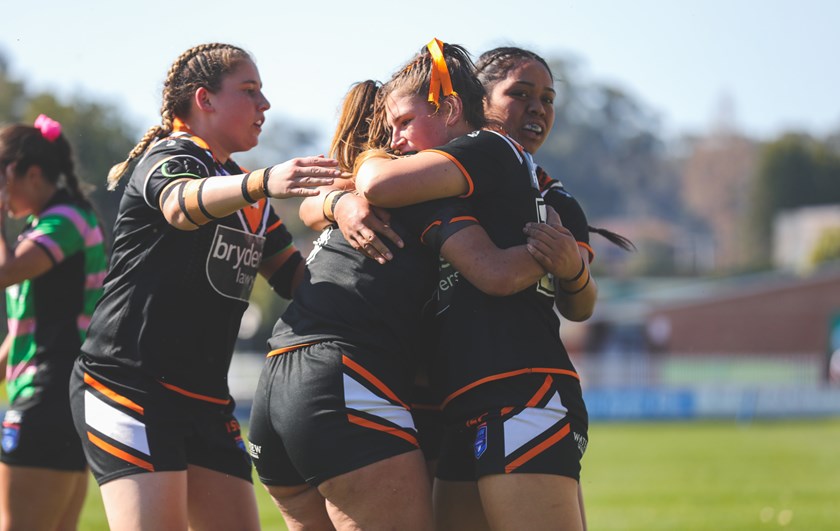 "The players are obviously disappointed with the result last weekend as they set high standards for themselves," he added. "They know that doesn't define who they are as a team and understand to be competitive in this competition they need to be focused on the task at hand.
"I can see the team is hungry and committed to making a statement this week and I'm confident they are up to the task."
Having already clinched victory over the Bulldogs this year, Stanley said his side would ensure their attitude remained composed heading in to the do-or-die clash.
"They will approach this week as they have all year — making sure that everything they do on and off the field is in the best interest for the team," said Stanley.
The one thing I have learnt about this team is they are an inspirational and amazing bunch of strong women who trust in the process and will give their all to make sure they are in the best position to do the jersey proud come Saturday.

Neil Stanley
The winner of Saturday's clash will progress through to next week's Grand Final qualifier, where they will face the minor premiers in the Central Coast Roosters.
MATCH DETAILS
Date — Saturday, September 5
Time — 3:00pm AEST
Venue — Campbelltown Sports Stadium
Entry — $10 (Free for pensioners and children under 12 years old)
LATEST TEAM NEWS
Elimination Final — Wests Tigers vs. Bulldogs
1. Botille Vette-Welsh (capt.)
2. Ana Fekeila
3. Patricia Raikadroka
4. Emily Curtain
5. Christine Kani
6. Raecene McGregor 
7. Naomi Kara
8. Filomina Hanisi
9. Sophie Curtain
10. Tangikina Hanisi
11. Christian Pio
12. Taylor Osborne 
13. Sophie Curtain
Interchange:
14. Tyler Pelligra
15. Awhina Akuhata
16. Janelle Williams 
18. Stephanie Wilson
Coach: Neil Stanley