There's a strong bond within Wests Tigers women's team in 2020 but few closer than that between sisters Tangikina and Filomina Hanisi.
Nineteen and 20-years-old respectively, the sisters have come together for the first time in Wests Tigers colours this year as part of the Harvey Norman NSW Women's Premiership season — a giant step forward in their rugby league journeys.
And the story doesn't stop there, with a third sister — Fatafehi — younger than the pair and involved with the club's U/18's Tarsha Gale women's squad.
The Hanisi journey to rugby league started in 2016 with Filomina — inspired by watching first-grade on TV. With school try-outs the next day, she had literally hours to sort herself out and gather her training equipment.
"I was watching the men's first-grade on TV and I knew the school had something the next day," she said.
"I went and bought boots before I went to school. I didn't have any idea of how to play; I was just intrigued by the sport and wanted to give it a go."
Her older sister Tangikina had tried — unsuccessfully — to convince their mother to let her play the sport before, but didn't have any luck until her younger sister got involved.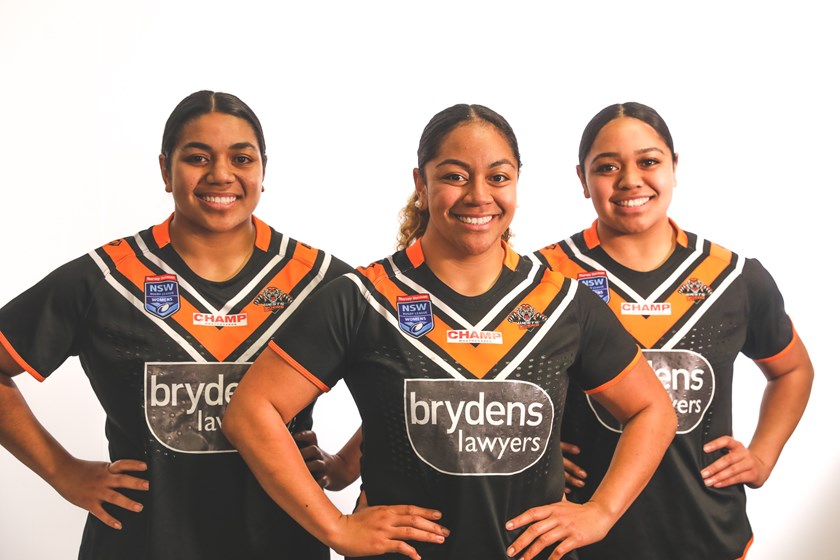 "It wasn't commonly accepted for us to play," Tangikina explained.
"It wasn't until after Filomina asked to buy boots the day before school try-outs that we all began to pursue to the sport.
"When it came to club footy, I wanted to give it a go just like Filomina but I was too old and there was nowhere I could go.
"During that time, I volunteered as part of my sisters' team in a training position. I would see everyone having so much fun playing footy and making those connections and I wanted to be a part of that."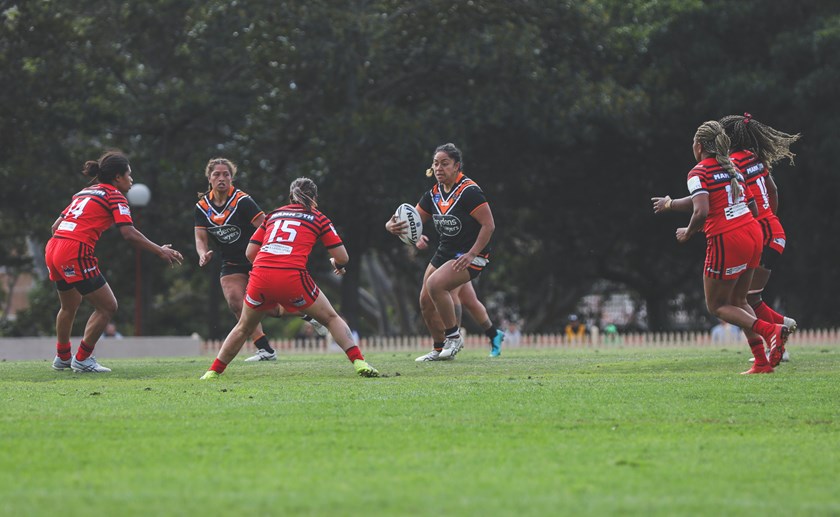 It wasn't long before the pair were both on the field together, but on different sides.
Tangikina joined Wests Tigers women's team in 2019 while Filomina was representing Wentworthville Magpies, with the pair facing off in a memorable match throughout the season.
"The hype was coming from everyone else in our friends and family and we just spent the whole week preparing for our games," said Tangikina.
"We said to each other for the whole week that the game isn't about us. It's not Tangkina and Filomina against each other — it's Wests Tigers and Magpies.
"It was much bigger than us and it's always felt that way."
That attitude has carried through to the 2020 season, with the pair representing Tonga on the international stage and now united in the Wests Tigers women's team.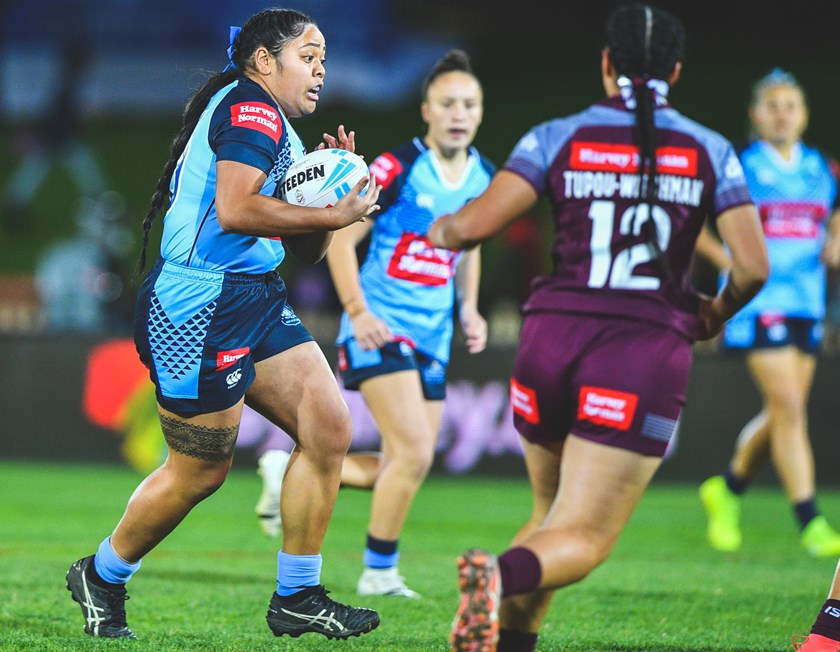 "It's the best decision we've made to come to the club," Filomina said.
"It's become a part of our lifestyle — it's a full family affair. Our uncle trains us and any spare minute we get outside of training here we spend with him learning and practicing one percenters."
Having Filomina as part of the same team has been one of the best feelings. We are doing something we love with someone we love.

Tangikina Hanisi
"Our family have all been really supportive as well to see us together doing something we're passionate about," Tangikina added.
"There's never any rivalry between us. I'm always on her team and she's always on my team. It's good we're here together because we can help each other and hear their feedback.
"Filomina has played a lot more footy than me and has the experience, despite her being younger.
"Growing up we didn't have a lot to be proud of but footy just gave us something.
"From training and following it out on field, it was the small victories that have meant so much to us. Knowing no matter how good I play or train there is always something to improve on that's something that keeps me going.
Rugby League is my inspiration.

Tangkina Hanisi