Media Release provided by Australian Catholic University.
Wests Tigers tackling machine Alex Twal can, for the first time, see a future after football and it's a vision he finds energising.
Twal and Wests Tigers teammate Oliver Clark have completed courses at Australian Catholic University and are already plotting their next steps towards fulfilling careers beyond the NRL.
Six years after he left Parramatta Marist High School, assessments, lectures and course notes are finally an afterthought for Twal who has completed a Bachelor of Commerce.
While COVID-19 restrictions have put on hold his graduation ceremony, the 24-year-old can at least begin pursuing opportunities to put his marketing major to the test.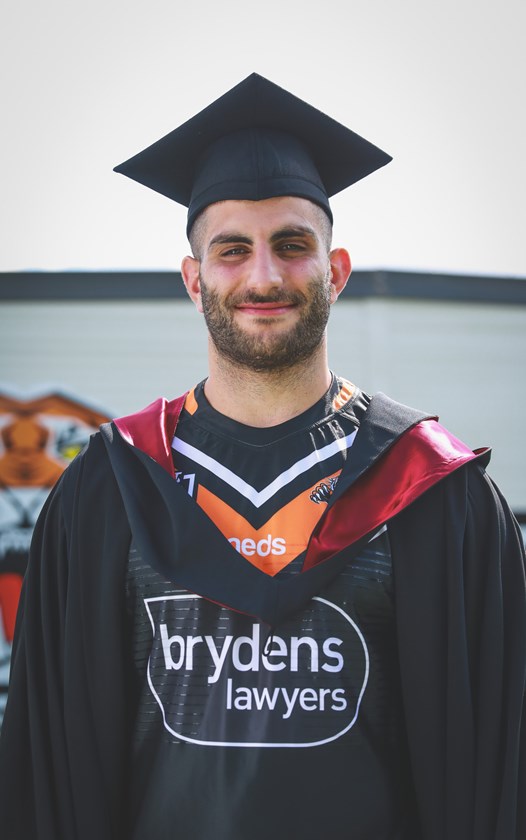 "It's awesome to be finished," Twal said.
"I'm really interested in seeing how businesses perform.
"It's good to understand how that works and now I've got the fundamentals, I want to get some experience in the off-season."
Clark has completed a Bachelor of Allied Health and plans to combine that with his long and painful list of injuries into a future role in high performance.
A Penrith junior but now based in Rouse Hill, Clark has during his career endured two broken ankles, a broken jaw, hamstring tears, stress fractures, a fractured rib, a fractured collarbone and a knee injury.
"I've played a lot of sport and done a lot of rehab," he said.
"There's definitely a mental block when you've had an injury and [although] you know you're healthy, you still need confidence to go into contact.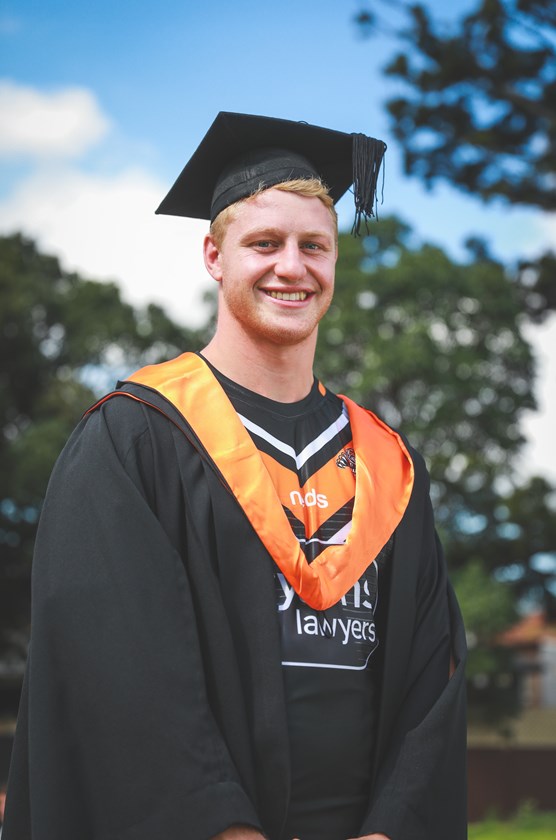 "Having been through what I've been through I know I can help others in that space."
Twal has been committed to playing professionally since he was a teenager growing up in Merrylands in Greater Western Sydney.
He was a Parramatta junior but made his NRL debut with Wests Tigers in 2017 and broke into the Test ranks at the Rugby League World Cup with Lebanon later that year.
Twal averages almost 45 tackles per game this season and is regarded as one of the forward leaders for Wests Tigers.
Once the whistle blows on playing career, many athletes struggle to find purpose, and those who have neglected to develop themselves away from sport can face an array of problems.
Don't fret, Wests Tigers fans: retirement is still a distant consideration for Twal but the talented forward has already commenced the transition process.
"For me it's about being prepared for the next phase — rugby league doesn't last forever," he said.
"It's 10-15 years of playing if you have a really good career, so I want to set myself up after that — whether that's investing money or my time."