After a number of successful seasons, Wests Tigers women's rugby league program continues to innovate and improve the pathway for women to participate and improve in rugby league.
In 2021, Wests Tigers will be running a Talent Identification Day for female athletes eligible to play in the 2021 Harvey Norman NSW Women's Premiership.
Wests Tigers are committed to developing and maintaining a successful women's program which ranges from the Lisa Fiaola and Tarsha Gale development teams through to the open age elite level at the NSW Women's Premiership.
Wests Tigers have been competing in the competition for the past two seasons having made the semi-finals on both occasions. With a dedicated focus on improvement, we have a select few positions available in our squad and are looking for talented and dedicated athletes to join our 2021 campaign.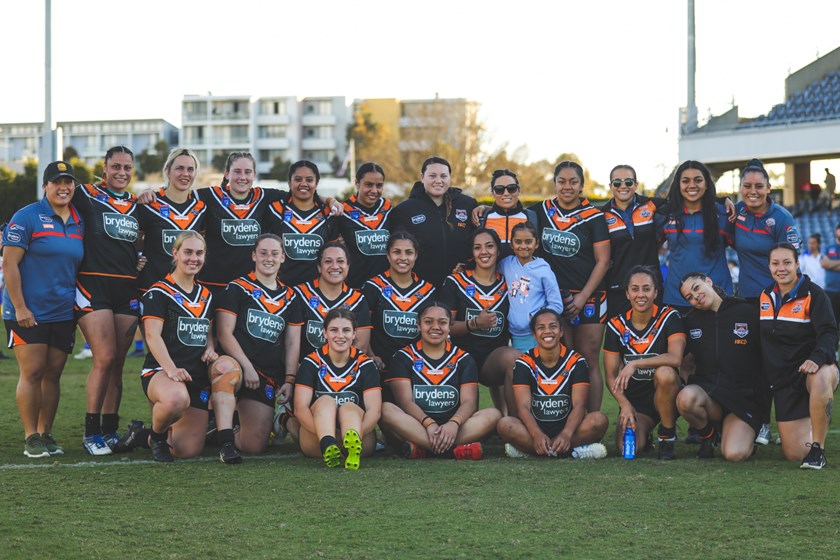 The day will be held in Sydney on Saturday, 21st November with players interested in being a part of the squad needing to be available on this day.
All athletes are asked to fill out the Expression of Interest form to be considered for the day. Athletes successful in their application for the Talent Identification Day will receive further information for the day via the details provided in the form.
To be eligible you must at least fit the following criteria:
Be turning 20 or over in 2021
Currently living in Sydney (or surrounds) or be willing to move to Sydney for the duration of the pre-season and competition
Be willing to commit to three nights per week of training
If you feel you have what it takes to be selected in one of the premier teams of the competition be sure to lodge your Expression of Interest here.