Wests Tigers will have two key playmakers Botille Vette-Welsh and Filomina Hanisi will feature in the 2020 Harvey Norman Women's State of Origin on Friday, 13th November.
Wests Tigers Harvey Norman Women's Captain Botille Vette-Welsh will return to the New South Wales squad after featuring in last years series — which saw her join the side in taking out the medal.
Nineteen year old Filomina Hanisi will enter the squad following her successful stint in the 2020 NRLW season for the Sydney Roosters. Her call up to the open women's team follows her great run in the 2019 for the New South Wales U18's side.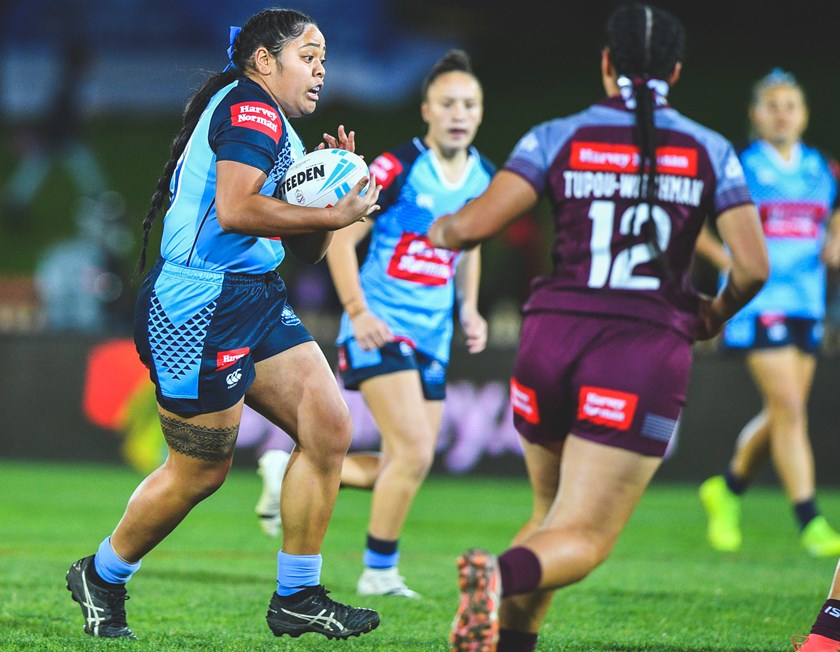 NSW will be looking to fight to keep their championship title — one they have held since 2016. 
| QUEENSLAND | NEW SOUTH WALES |
| --- | --- |
| Tarryn Aiekn | Kezie Apps |
| Annette Brander | Shaylee Bent |
| Brittany Breayley | Millie Boyle |
| Ali Brigginshaw | Kennedy Cherrington |
| Karina Brown | Keeley Davis |
| Lauren Brown | Quincy Dood |
| Shenae Ciesiolka | Filomina Hanisi |
| Brianna Clark | Kylie Hilder |
| Jessika Elliston | Melanie Howard |
| Tazmin Gray | Isabelle Kelly |
| Steph Hancock | Corban McGregor |
| Tallisha Harden | Yasmin Meakes |
| Chelsea Lenarduzzi | Brydie Parker |
| Shannon Mato | Shanice Parker |
| Rona Peters | Tiana Penitani |
| Shaniah Power | Jessica Sergis |
| Julia Robinson | Hannah Southwell |
| Chante Temara | Simaima Taufa |
| Zahara Temara | Sarah Togatuki |
| Tamika Upton | Botille Vette-Welsh |
2020 Women's State of Origin
Friday, 13th November at Sunshine Coast Stadium
Tickets are now ON SALE