Wests Tigers are pleased to confirm the club will return to Tamworth to play a home game at the venue in season 2021.
Ahead of the full release of the 2021 NRL Draw tomorrow, Wests Tigers have confirmed the club will play host at Scully Park for the third time, having previously hosted games in 2018 and 2019.
The club was also scheduled to host a game at the venue in 2020, but was unable due to COVID-19 restrictions brought in by the NRL biosecurity experts.
Wests Tigers CEO Justin Pascoe said the club was thrilled to return to Tamworth after the disappointment of last season's cancellation.
"As a club, we're extremely excited to return to Scully Park and to the New England region in 2021," Pascoe said.
"The cancellation in 2020 was disappointing for all involved, but we're thankful for the ongoing support of many to allow us to return in 2021. In particular, I'd like to thank Rod Laing and Wests Entertainment Group for their commitment to bringing elite rugby league to the region and Tamworth community.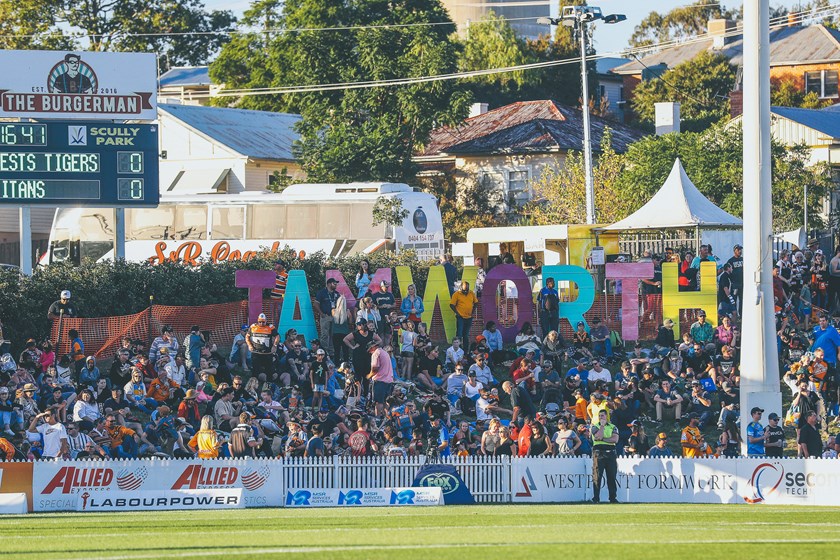 "Wests Tigers are firmly committed to promoting the game of rugby league right throughout the New England region and we see this opportunity as a real privilege for our club."
In addition to hosting a fixture late in the 2021 season, Wests Tigers will continue to turn the Tamworth trip into a week-long celebration of rugby league, with a raft of activities and community programs planned throughout the week.
Information regarding tickets and attendance of the Tamworth fixture will be announced later.