Two Balmain juniors could be back together in the halves for Wests Tigers in 2021 with fullback Adam Doueihi in the running for a switch to five-eighth alongside halfback Luke Brooks.
Having featured in the halves throughout his junior representative football before switching to centre and fullback once debuting in the NRL, Doueihi is certainly no stranger to the number six jersey should the move eventuate full-time in 2021.
With Benji Marshall helped off injured in the final round of the 2020 regular season, rugby league fans were granted a glimpse of the potential new six and seven for Wests Tigers, with Brooks full of praise for his potential new partner.
"It looks like I'll have a new halves partner — I've been training with Adam Doueihi playing in the number six," Brooks enthused.
"We've been working on our combination over the pre-season so far.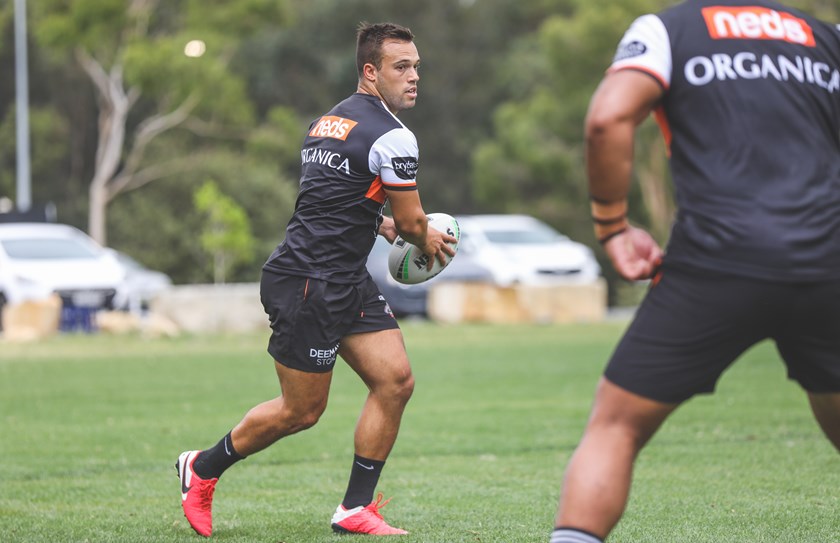 "I think Adam's got great skills in the halves. In the last game of the season he jumped in to five-eighth when Benji went off injured and he played really well there.
"He obviously has the skills and I look forward to playing with him.
"We've started this pre-season with a clear direction — we know who has what role and who is going to play where. That's really helping us; now we can build on those combinations throughout the pre-season."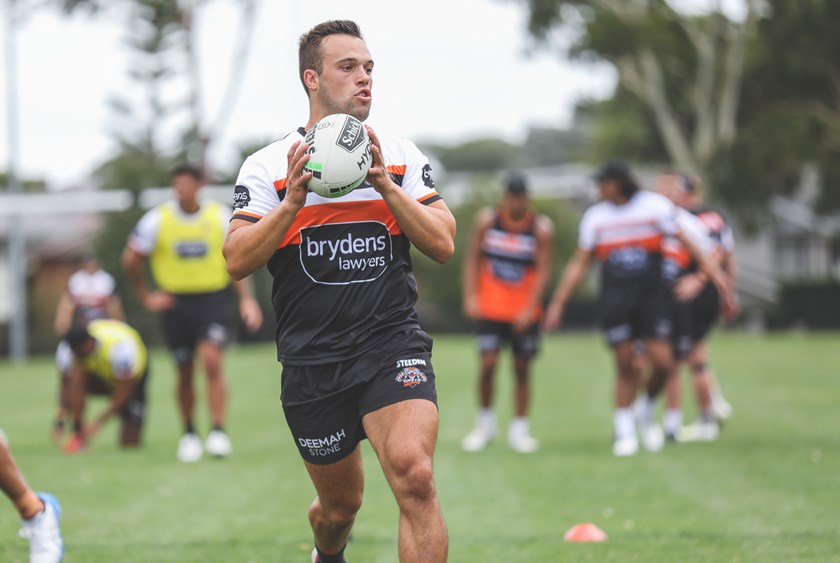 Regardless of who he partners, Coach Michael Maguire has already been in strong communication about the direction for what Brooks' role will be in 2021.
"Madge and I have been speaking about it so far and he's been clear to me that I am the halfback and I'll be running the team," said Brooks.
"That's a good thing for me to have a clear mind and a clear role for the side. It really gives me good focus to work on over the pre-season.
"The respect and experience I had for Benji in that space... I didn't want to get in his way. That's something Madge and I have been speaking about what to do moving forward to best help our team."
Doueihi's pending move in to the halves isn't the only new change for Brooks and Wests Tigers in 2021, with the Holy Cross junior speaking highly of new recruits Joe Ofahengaue, James Roberts, Stefano Utoikamanau and James Tamou.
"Ofahengaue is ready to roll," Brooks enthused.
"He's already made a great impact tour forward pack. He's a great player – very experienced from Grand Finals and State of Origin.
"I"m really looking forward to playing with him.
"All those guys add a lot of size to our forward pack," he said. "We have a lot of young guys but adding those two guys [Ofahengaue and Jamou] adds a lot of experience and helps with the young boys coming through.
"As a halfback, I'm really looking forward to playing behind them."