As we look forward to a new season, we've taken a walk down memory lane to reflect on all the Wests Tigers players to have represented the Kangaroos over the years.
The club has had seven Australian representatives and look forward to having many more in the years to come.
Let's take a look through the history books and see which Wests Tigers players have represented in the green and gold through the years!
Scott Prince (2005)
Premiership-winning halfback Scott Prince became the first Wests Tigers player to pull on the green and gold jersey when he made his international debut against Great Britain during the 2005 Tri-Nations. The classy playmaker, who partnered captain Darren Lockyer in the halves, helped Australia to a 20-6 win on a cold night in Wigan. A week later, he starred with a try and six goals in Australia's 44-12 victory against France. He played four Tests in total, scoring three tries and 14 goals.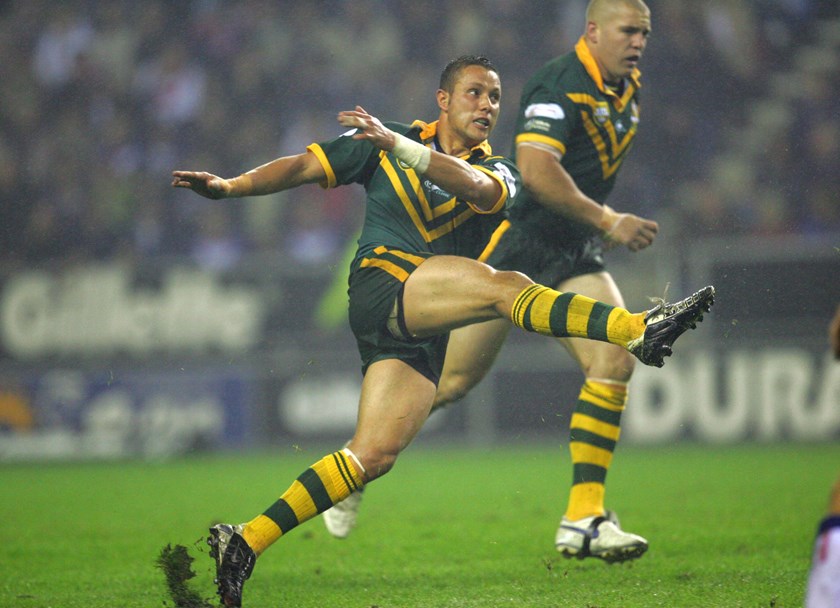 Robbie Farah (2009-10,12-14)
Club legend Robbie Farah had the honour of playing for Australia on eight occasions throughout his glittering career. He claimed his first international cap in 2009 when he came on from the bench in the Kangaroos' 26-16 triumph over England in Wigan. Farah then had the opportunity to start at hooker against France, in which he helped his country to a 42-4 victory. He won his first seven matches for Australia, however his final Test in the green and gold was a 30-12 loss to New Zealand during the 2014 Four Nations.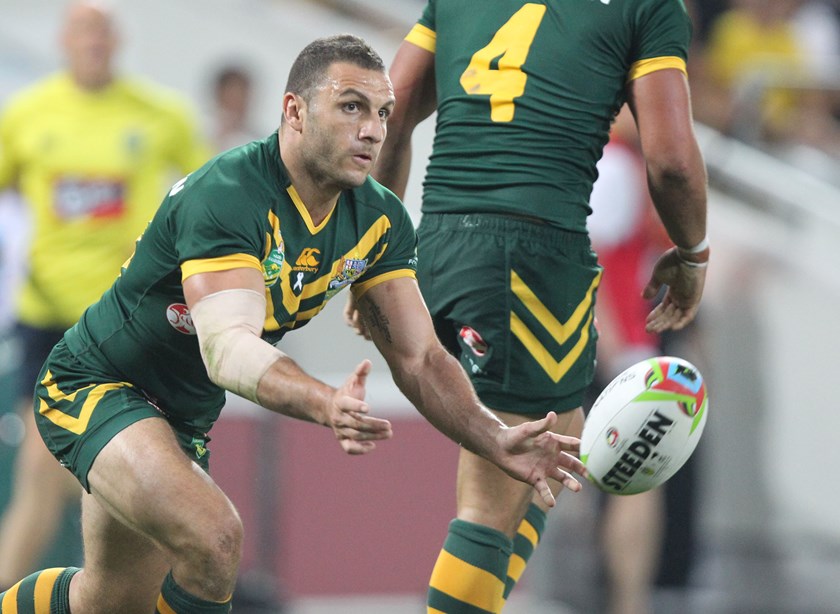 Lote Tuqiri (2010)
A fan favourite, Lote Tuqiri represented Australia on nine occasions throughout his career – four while a Wests Tigers player. Following an eight-year absence from the international scene, Tuqiri returned to the Kangaroos line-up for four Tests during the 2010 Four Nations. He had the opportunity of playing alongside club teammates Chris Lawrence and Robbie Farah in Australia's 34-20 win against New Zealand.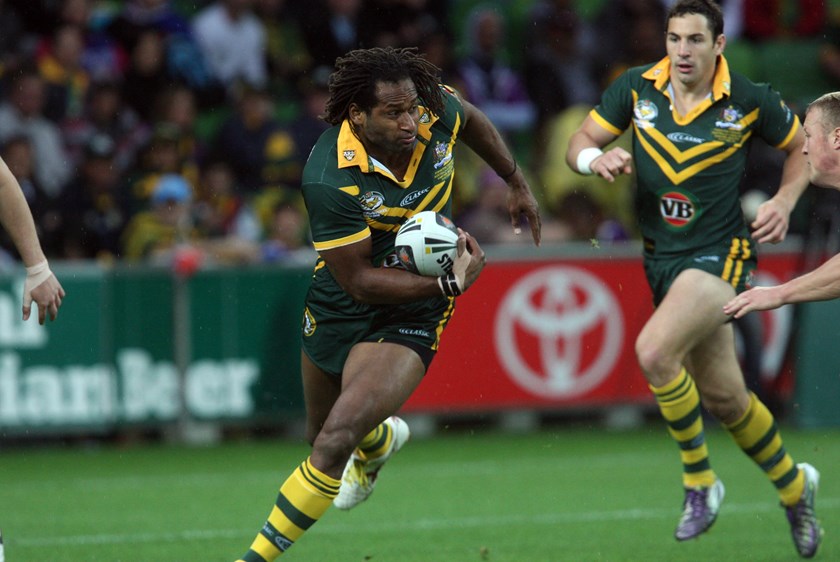 Chris Lawrence (2010-11)
Wests Tigers life member Chris Lawrence became an Australian representative when he debuted for his country against the Kiwis in 2010. Starting in the centres, he had the thrill of scoring on debut in front of 44,324 fans at Eden Park. Lawrence played six Tests in total, scoring four tries and finishing with a perfect win rate.
Keith Galloway (2011)
Rampaging forward Keith Galloway became the fifth Wests Tigers player to represent Australia when he made his Test debut in 2011 against New Zealand. Not known for his try-scoring ability, the big man bagged a rare four-pointer on debut as the Kangaroos claimed a memorable 42-6 victory. Galloway played five matches on that tour of England, including Australia's win in the Four Nations final.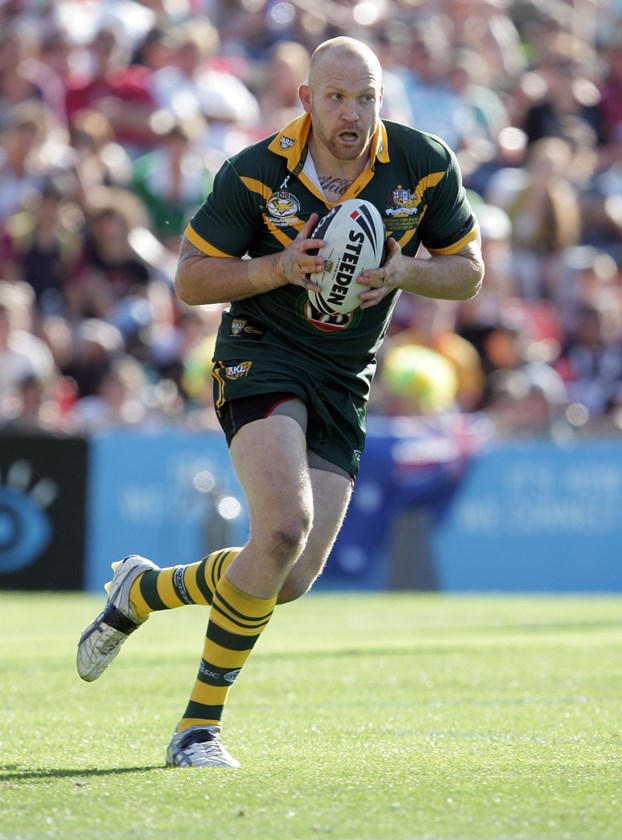 Aaron Woods (2014-17)
Representative prop Aaron Woods is the most capped Australian player for the Wests Tigers, having worn the green and gold on 17 occasions (15 while at the Wests Tigers). He debuted for his country during the Kangaroos' 30-12 loss to New Zealand during the 2014 Four Nations. Woods lost three of his first five Tests before winning his next 10 matches for Australia.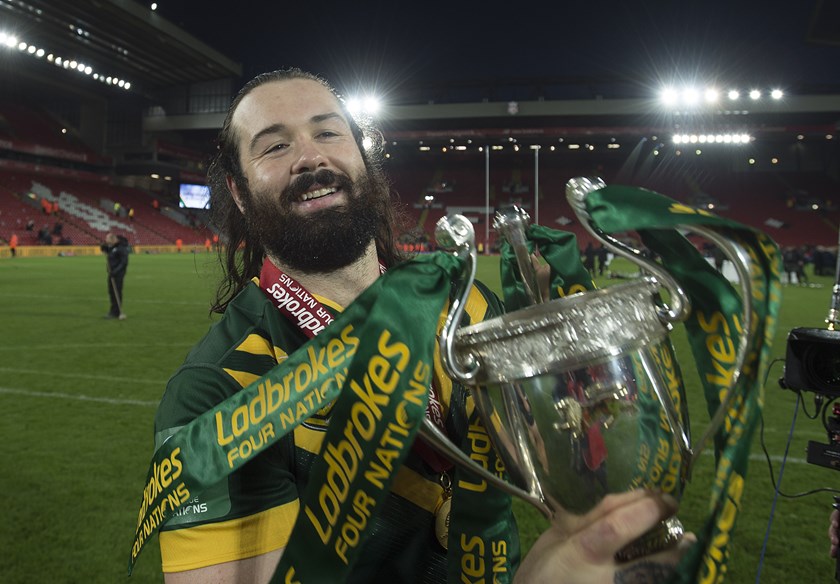 Botille Vette-Welsh (2019)
Sizzling fullback Botille Vette-Welsh become the first Wests Tigers women's player to represent Australia when she made her Test debut against the Kiwi Ferns in 2019. She looked impressive in her first game and managed to help the Jillaroos to a 28-8 victory. Vette-Welsh also had the opportunity of playing four matches for Australia in the 2019 Rugby League World Cup 9s.