Wests Tigers will spend the upcoming week in Tamworth as the team ramps up its preparations for the 2021 NRL season.
Having developed a rich connection with the New England region over the past few years, the camp will form a vital part of the side's preparations for the 2021 campaign with trial matches scheduled for the final weeks of February.
Travelling up from Sydney on Sunday, Wests Tigers will begin their on-field preparations on Monday with one of four field sessions throughout the week.
Rugby league fans are encouraged to attend a Meet and Greet with the players on Tuesday afternoon while Wednesday and Thursday will also see a number of exciting community activities taking place with members of the NRL squad.
Wests Tigers players and staff will deliver the club's award-winning Unite Harmony Program at Peel Technology High School on Wednesday as well as at Tamworth High School. Players and staff will also engage with Challenge Disability Service before finishing a big day of community involvement with an NRL League Stars clinic in Gunnedah.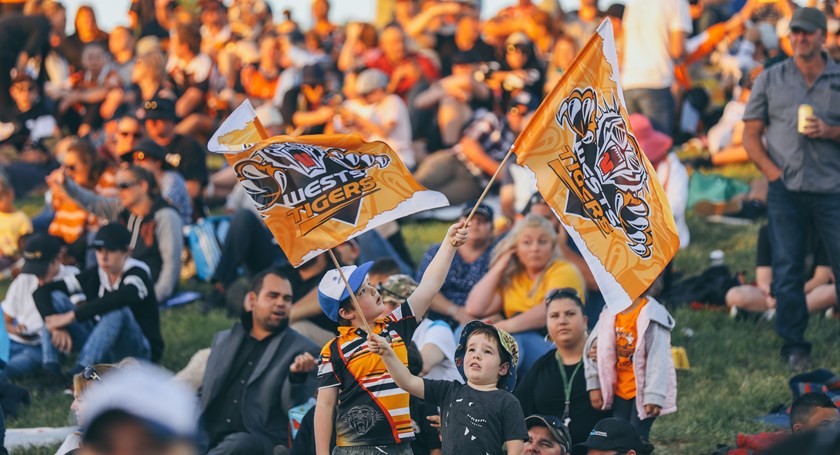 After their field session on Thursday, Wests Tigers players will then host a junior league clinic at Scully Park in the afternoon while the club's coaching staff will run a coaches workshop at the same time. Registrations are required for both events, with links to register available in the week-long activities list below.
Wests Tigers' involvement with Tamworth first began back in 2018 when the club began its annual tradition of a home game at Scully Park — taking on the Newcastle Knights before defeating the Gold Coast Titans the following year.
The club was scheduled to play the Canberra Raiders in 2020 before NRL biosecurity restrictions forced the fixture to be cancelled and the venue changed.
Match: Wests Tigers v Sharks
Round 23 -
home Team
Wests Tigers
13th Position
away Team
Sharks
8th Position
Venue: Browne Park, Rockhampton
Having firmly committed to the region, Wests Tigers will return to Tamworth in 2021 when they take on the Cronulla Sharks in a Round 23 clash that could prove crucial for both sides in the lead-up to the 2021 finals series.
Tickets for the game will go on sale later in the near future.
MEET WESTS TIGERS IN TAMWORTH
Monday, 8th February
10:15am to 12:00pm — Training at Scully Park
Tuesday, 9th February
11:15am to 12:45pm — Training at Scully Park
4:45pm to 6:00pm — Meet and Greet at Scully Park
Wednesday, 10th February
1:00pm to 2:20pm — Unite Harmony Program at Peel Technology High School
1:00pm to 1:30pm — Challenge Disability Service engagement
2:00pm to 2:40pm — Unite Harmony Program at Tamworth High School
4:00pm to 5:00pm — Junior League Clinic at John Longmuir (REGISTER)
Thursday, 11th February
9:30am to 11:00am — Training at Scully Park
4:30pm to 5:30pm — Junior League Clinic at Scully Park (REGISTER)
4:30pm to 6:00pm — Coaches Workshop at Scully Park (REGISTER)
Friday, 12th February
8:00am to 9:30am — Training at Scully Park