Wests Tigers enforcer Joe Ofahengaue is preparing to ramp up the intensity when he runs out for his first home game for the club against the Sydney Roosters at Campbelltown Stadium on Sunday.
After the team weren't able to record a win in his club debut against the Canberra Raiders in Round 1, Ofahengaue is fired up and ready for a big performance this time around.
"It's great for us to play in front of our fans this week," the recruit said.
"I haven't had a home game at Campbelltown before so I'm looking forward to it.
"Hopefully we have lots of Members and fans turn up because I know this team is ready to bring it on Sunday because we owe it to the fans from last week and we've been working really hard."
Facing the ladder leaders on Sunday, Ofahengaue understands it's always a big challenge when facing the Roosters — but he and his teammates are ready for the clash.
"They're a top four team — they have been for a while — but it needs to be about us this week," the representative forward said.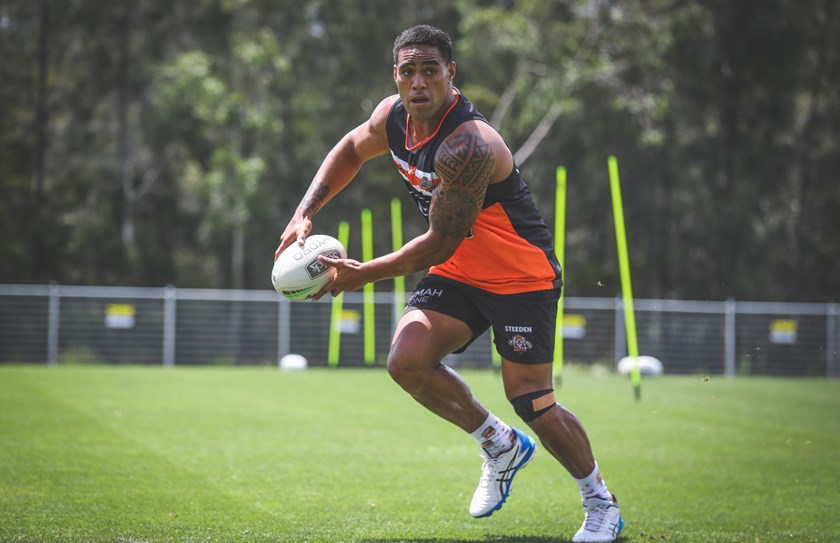 "We need to bring the intensity and match their professionalism.
"They have a good forward pack and they all work for each other, so we need to match their energy."
Ofahengaue admits they weren't disciplined enough in the season opener, and with wet weather on the cards for the weekend, the side will need to get the basics right.
"The learning curve for us is that we need to hold the ball," he said.
"Possession is king. We gifted three tries last week off the back of our mistakes and costly errors.
"The way we can fix that is transition well and respect the ball."
Match: Wests Tigers v Roosters
Round 2 -
Venue: Campbelltown Sports Stadium, Sydney