Having struggled with injuries in previous seasons, Wests Tigers hooker Jacob Liddle says he's enjoyed starting the new campaign with full fitness in 2021.
The dummy-half has been impressive to open the 2021 campaign, scoring in the opening two games and averaging 41 tackles a game.
"It's been good to start a season because I hadn't had a start to the season in a little while," Liddle said.
"I'm trying to build the minutes up. I got 80 minutes in the first round. I need to get my running game going and working with the rest of the spine."
Liddle was pleased with his side's win over the Knights last Sunday and is eager for another solid performance against Parramatta on Easter Monday at Stadium Australia.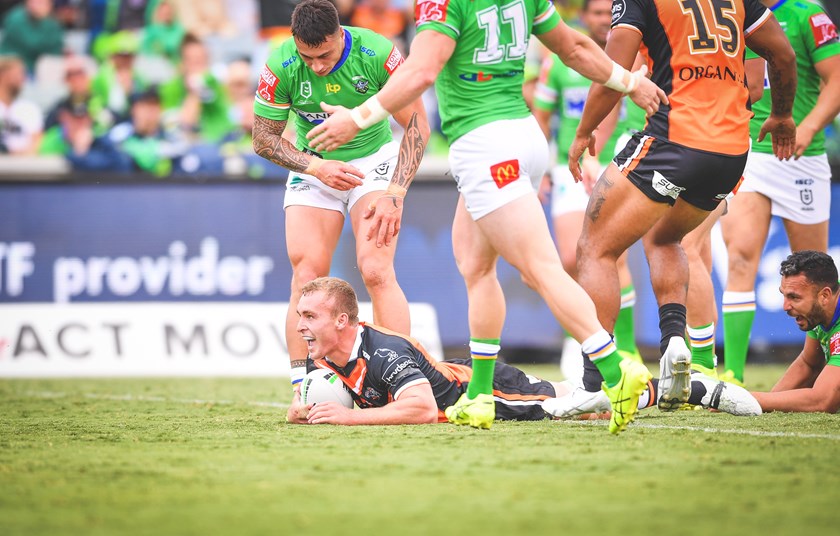 "The boys showed up and put up a good fight in Newcastle. It was good to get the win and build some confidence on the back of it," he said.
"It's always a big game on Easter Monday. There's always a big crowd so I'm excited to have a crack this time. Hopefully a lot of Wests Tigers Members turn up.
"We'll have to match the Eels at the start and try and wear them down. They've been playing some good footy so we'll have to stay in the grind and hopefully we'll come out on top."
Match: Wests Tigers v Eels
Round 4 -
Venue: Stadium Australia, Sydney