Tom Amone knows he might be crazy for saying this, but he believes the best part about returning to the field in 2021 is waking up with aches and pains the morning after a big game.
Usually an aspect of the game most players dread, Amone is not like any regular rugby league player as he looks forward to the pain that comes with giving his all out on the field.
Call him crazy — it won't bother him — he's as tough and fearless as they come.
"It feels good to be sore after a game," Amone said with a grin on his face.
"I know it sounds crazy, but if I'm sore, it means I did something during the game.
"I just love being physical — running straight into people and trying to hurt them... it feels good."
It's something he missed greatly when he was forced to sit out for nearly an entire year.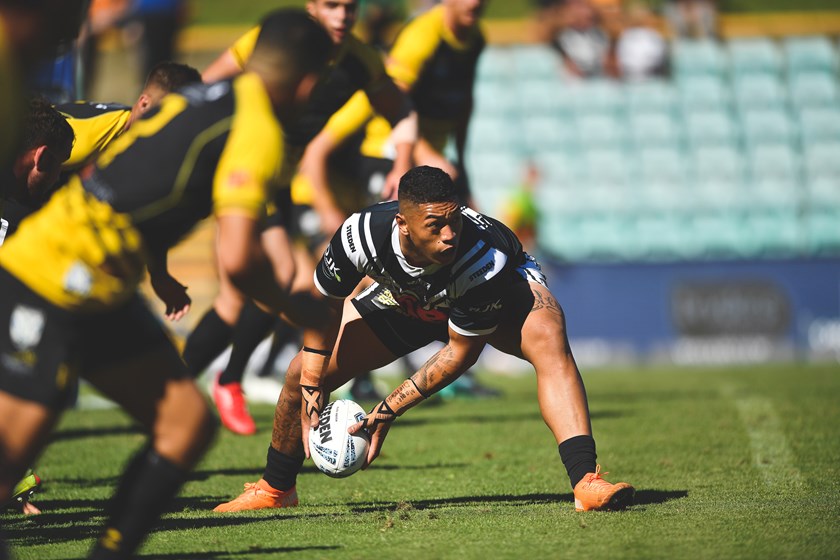 The Wests Tigers recruit hasn't featured in the top grade since he suffered a nasty knee injury during South Sydney's Round 6 clash against the Warriors last season.
Having taken a strong carry up the field, Amone got caught on the bottom of an awkward three-man tackle, in which his knee took plenty of punishment on the way down.
"I ruptured my MCL off the bone and had a partial tear in my ACL," he said.
"When I went to see the surgeon, he said he'd have to repair my whole ACL in surgery. It was pretty brutal.
"It's all right now — it feels good and strong so there's no issues now."
The former Rabbitohs prop joined Wests Tigers late into pre-season this year and, although he missed the opening three rounds, has returned with extra eagerness over the past two games for Western Suburbs in the Knock-On Effect NSW Cup.
The prop has been impressive in his return to rugby league as he's taken a number of big carries and has put in a stack of work in defence.
Amone is stoked to be back on the park, but it didn't come without a small heart flutter before his first game back.
"To be honest, I was pretty nervous because I hadn't played in a while, but it was good to be back," he said.
"I was blowing at first and it was tough out there. As the game got on, I started feeling good. I just loved being back playing footy — doing what I love."
As he settles back into playing each week, Amone has eyes on returning to the NRL but knows he may have to be patient before being selected in coach Michael Maguire's first grade side.
He has been named in the 21-man squad for this week's clash against his former side, but will have to wait to see if he makes the final team.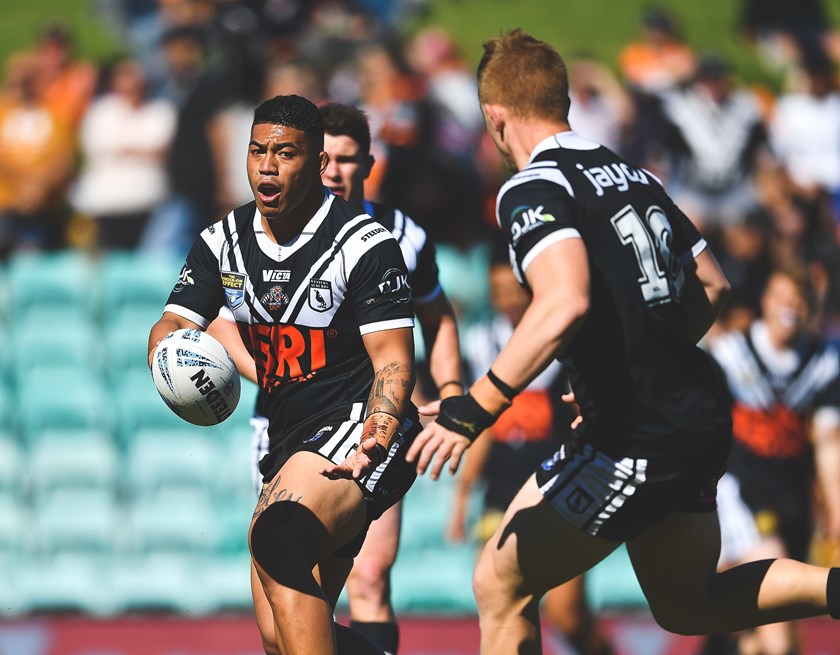 The Tongan forward has played nine NRL games over the space of two years and would love to add to that in 2021.
"My goal is to play consistent footy and hopefully get a shot in the NRL at some point," he said.
"'Madge' [Maguire] has been chatting to me a little bit and helping out where he can.
"Of course I'd love to play in first grade but I will be patient until I'm selected."
For now though, Amone is focussed on playing well for the Magpies — who have won three-straight games to rocket to second on the ladder following five rounds.
"We've been playing well," he said.
"It's nice coming into a team that's performing well. We've won a few games in-a-row so hopefully we can build on that."
2021 NSW Cup Highlights: Rd.5, Magpies vs. Mounties
Amone has settled in well at the club since his arrival and is feeling confident around the training facilities.
As well as being a fun character amongst the playing group, Amone doesn't mind strutting around the training facilities with plenty of gold jewellery on — including a heavy gold necklace to accompany his traditional gold tooth.
"I just like wearing a bit of gold," he laughed
"That's just me — nothing in it."
He may be as crazy as they come when it comes to rugby league players, but he won't let his teammates down when he takes to the field.
Match: Rabbitohs v Magpies
Round 6 -
Venue: Stadium Australia, Sydney