When Billy Walters steps out of bed each morning, he knows he's one step closer to returning to the game he loves.
Eight months of intense rehabilitation to heal a ruptured ACL is nearing its end as the playmaking utility is set to be given the green light to return to action in the coming weeks.
It's been a long and mentally draining process for Walters, but with plenty of support around him, he's come out the other side with a fresh eagerness to return to play.
Walters reflects on the moment he suffered the injury — playing against Newcastle in Round 13 last year.
"When I first hurt my knee, I was in a little bit of shock and I was really hoping it wasn't my ACL," Walters recalls.
"It wasn't too painful to be honest but maybe I was just in shock. I know it didn't feel right but I was just hoping it wasn't my ACL.
"I hadn't ever hurt my knee, so I didn't know if it was serious or not, but unfortunately it turned out to be my ACL and I broke down a little bit."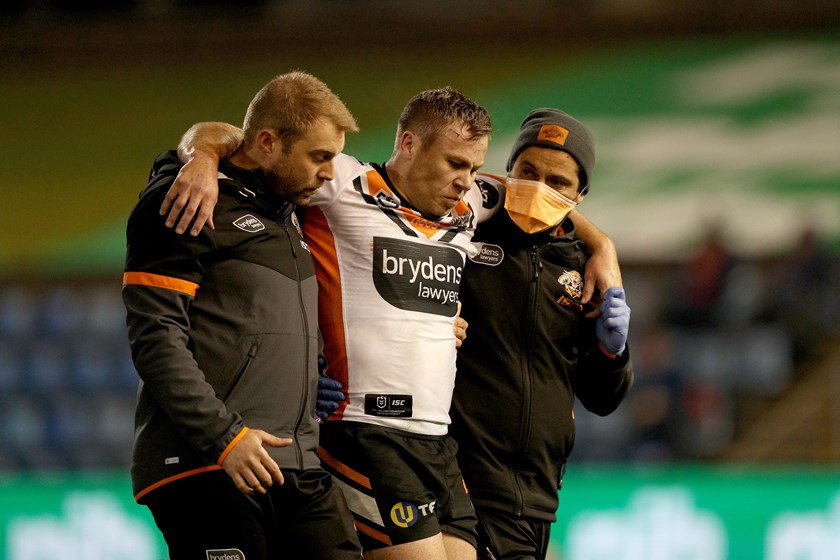 Sitting in the dressing rooms, hours away from home, without family in sight — it was a daunting moment for Walters when he received the damning news.
"I had Alex Seyfarth in there, who really helped me through that because we were away in Newcastle and I didn't have any family at the game," he says.
"The first two nights were the hardest, coming to terms that I was going to miss that much footy and having to go through so much rehab.
"I had lived with Christian Welch from the Storm the previous year and I was with him when he did his ACL. I saw how much it had affected him off the field and how hard it was for him. I kept thinking about that a lot."
Although Walters admits it was a mental battle at first, he's appreciative of the support of not only his Wests Tigers teammates, but also his peers across the entire competition.
"I had a lot of support from lots of people and not just from our club," he says.
"I had boys who had done ACLs reach out to me. I had Jayden Brailey, Josh Hodgson and Andrew McCullogh reach out to me and send their best wishes. They all gave me their two cents on what helped them get through their injury. I just took that onboard and it helped me get on the road to recovery."
Through the tough times, Walters relied on the support of his family — in particular his partner Rachel, as well as his dad, rugby league great Kevin Walters.
"I've got my partner Rachel down here who really helped me, especially in those first couple of weeks. I couldn't really get around the house, so she was looking after me," he says.
"When I was injured, I was calling Dad two or three times a week, for him to check on me and for me to check on him. We make sure we're both doing all right."
He's also grateful for his canine family members for keeping him sane throughout the rehabilitation process.
"I've also got two dogs, so they kept me really busy. They were a really good distraction from my injury," Walters says.
"I had to take it easy a couple of times. I couldn't really walk them around the block or anything, so I would take them down to the dog park.
"I had to be up against the fence so no dog would knock me over around my knee."
Pre-season training looked very different for Walters this time around as he recovered from his serious knee injury — and although he missed being out there with his teammates at most stages — there were a few perks that come with being in the rehab group.
"It was kind of bittersweet missing training in the pre-season," he reflects.
"There were times when I was watching them do some ball-skills and I was really missing that and wanting to be out there with them. But then five minutes later when they're doing all their conditioning running and the wrestle, I was kind of glad I was on the sidelines at that point because it gets pretty tough in the summer heat.
"It definitely was a different kind of pre-season for me. I did a lot of stuff in the gym and spent a lot of time on the bikes and the rowers.
"If I could choose, I'd definitely want to be on the field next time."
The 27-year-old learnt a lot about himself throughout the recovery process — as a person and a player — and worked out how he can better himself as a rugby league player moving forward.
"The thing I learnt the most over the past nine months was there are probably a lot of little things around the gym I need to improve on. I used to stroll into the gym and just tick the boxes," he says.
"There is definitely a lot of prep you can do that you can do to be better in the gym on the field.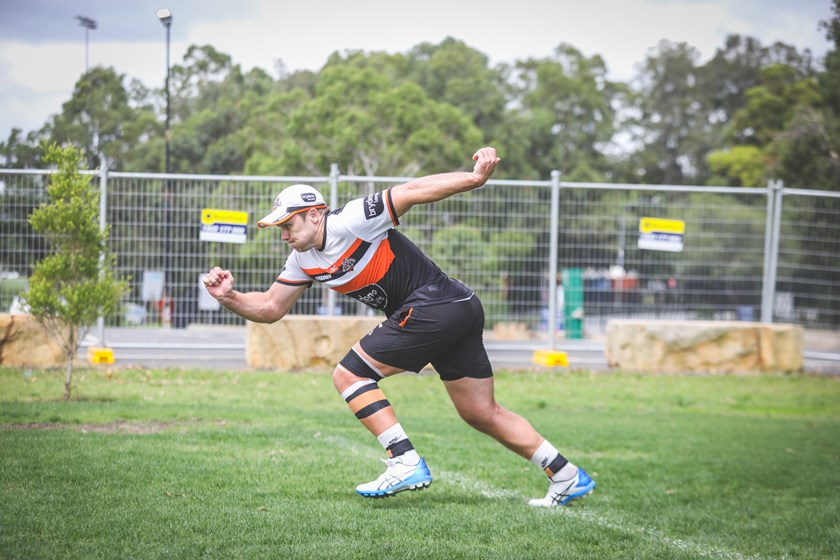 "I've started to do a bit more prep on my knee to make sure I don't reinjure it."
So when can we expect to see Walters back on the field?
"I've got to see the surgeon and physios and make sure they're happy for me to return but I'm hoping to get back playing pretty soon. I've got a few things on the checklist to check-off before I return," he says.
"My recovery has been pretty good so far. I haven't had too many hiccups along the way.
"There are a few nerves there. It's been a long time on the sidelines.
"Each week I get more of an itch to get back out there and help the boys out. I'm super excited. I'm really excited to get back out there and return with the boys."
What Walters has missed the most is playing in front of the fans.There have been endless days of quiet training and rehabilitation and he can't wait to run out to a roaring crowd once again.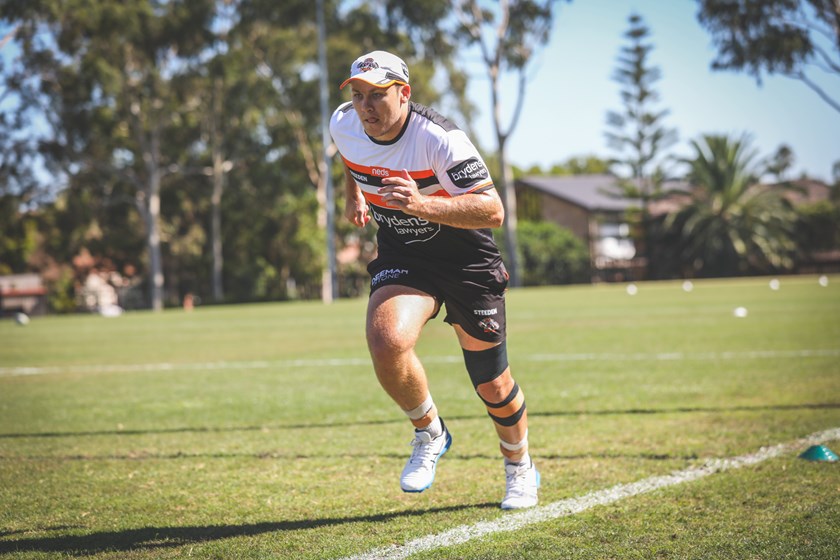 When I first got the injury, it was when they started letting the crowds back into the stadiums. When I was playing at the start of the year, there weren't any crowds there because of COVID," he says.
"I missed the big crowds at Leichhardt, Campbelltown and Bankwest — so I'm looking forward to playing in front of some big crowds again."