Wests Tigers senior players James Tamou and Luke Brooks have shared their excitement and eagerness to play on Anzac Day ahead of their Round 7 match against Manly Warringah Sea Eagles at Bankwest Stadium on Sunday.
The match will be a special encounter for the playing group as it's the first time since 2004 that Wests Tigers have featured on Anzac Day.
Tamou — who played on Anzac Day for North Queensland against Newcastle in 2015, as well as featuring in two Anzac Tests for Australia — is looking forward to the match and spoke about the importance of the significant day.
"It's going to be a very special moment. I've played in Anzac matches a couple of times now — a couple of Anzac Tests," Tamou said.
"With first grade rugby league, the enthusiasm should always be there, but moments like this, you can feel the emotion and atmosphere of the crowd, as well as the energy and everything leading up to it.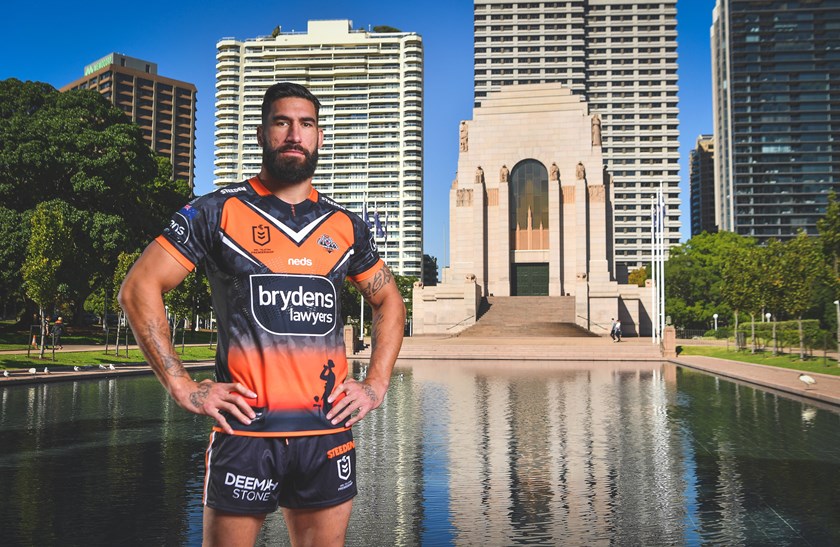 "I think everyone involved in the game does a great job at portraying that and the players now have to play our part."
Having been born in New Zealand with Maori heritage before moving to Australia and playing for the Kangaroos, Tamou said Anzac Day is a special occasion for him.
"To be able to represent the two countries — Australia and New Zealand — coming together is a very special moment," he said.
"It's something very touching for us and something I'm very proud of."
The Wests Tigers skipper, as well as Brooks and Adam Doueihi, had the opportunity to take part in a tour of the Anzac Day Memorial in Sydney's Hyde Park on Monday morning — a fitting way to kick-off the week ahead of the Anzac Day clash.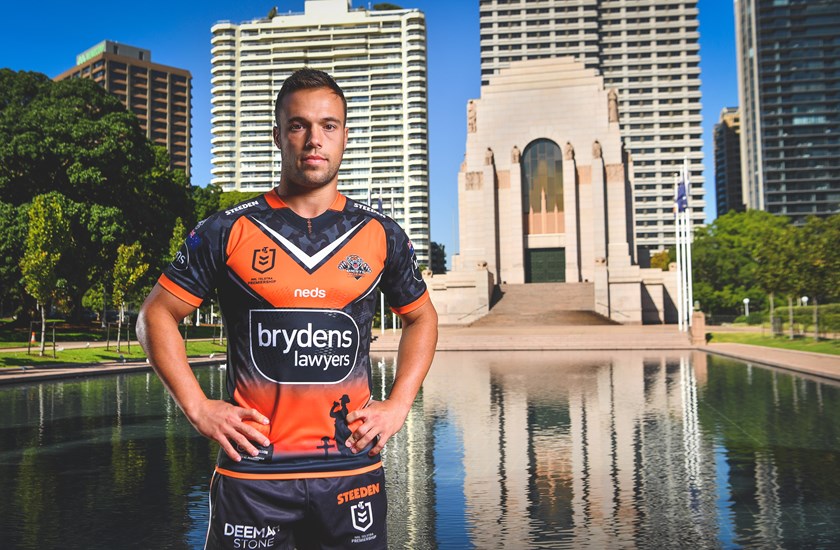 "When you go in for the tour and hear about the sacrifices the young men and women made for us, it's a very touching and meaningful moment to hear the stories," he said.
"The young men and women made so many sacrifices for our country."
Wests Tigers halfback Luke Brooks is also eager for the clash against the Sea Eagles as it'll be his first time playing on the commemorative day.
"I've always loved watching the Roosters and Dragons game on Anzac Day, so it'll be special to play on the day," he said.
"It's always a special day — a day of remembrance for the country — it'll be an honour to play on Anzac Day."
BUY YOUR COMMEMORATIVE JERSEY TODAY!